Lord Buddha was the greatest wise and spiritualist of the eastern side of India and one of the greatest spiritual teachers of the world. On his teachings, philosophy, and 4 noble truths were founded 4th largest Buddhism religion in India. Lord Buddha was often denoted as "the enlightened one" or "the awakened one". He was born in 563 BCE in Nepal set in motion the wheel of Dhamma in India, Sri Lanka, South-east Asia, and Myanmar along with Japan and China. Many Buddhist sites are located in India to embark on a spiritual journey like no others. While dividing them into Buddhist spiritual sites, Buddhist monasteries, and ancient Buddhist cave sites, we have enlisted 10 most popular Buddhist Pilgrimage sites in India which you can't miss in the country.
Buddhist Pilgrimage sites in India
Sarnath in Uttar Pradesh 
image source:- https://thenomadicguy.files.wordpress.com/2014/02/dhamek-stupa-sarnath-uttar-pradesh.jpg
The most sacred site where Lord Buddha delivered his first sermon taught the Dhamma and formed the Sangha. 128 feet high Dhamek Stupa is situated in Sarnath along with other ancient stupas. Lion Capital is the main attraction of Sarnath which is the National Emblem of India. Several other monasteries are located in Sarnath of other Buddhist nations.
Bodh Gaya in Gaya, Bihar 
image source:- https://cdn1.goibibo.com/t_tg_fs/gaya-bodh-gaya-148392518341-orijgp.jpg
One of the four major Buddhist Pilgrimage sites in India, Bodh Gaya is located in Gaya, Bihar. It is situated under the Bodhi Tree where the Buddha attained enlightenment. The Mahabodhi Temple was recognized as a UNESCO's World Heritage Site. The temple houses the Bodhi Tree and the Vajrasana or Diamond Throne, a meditation garden, the Mahabodhi Stupa, 80-foot Buddha Statue, a Lotus pond, Bhutanese, Taiwanese, Bangladeshi, Thai, Tibetan, Chinese, and Japanese monasteries.
Rajgir & Nalanda in Bihar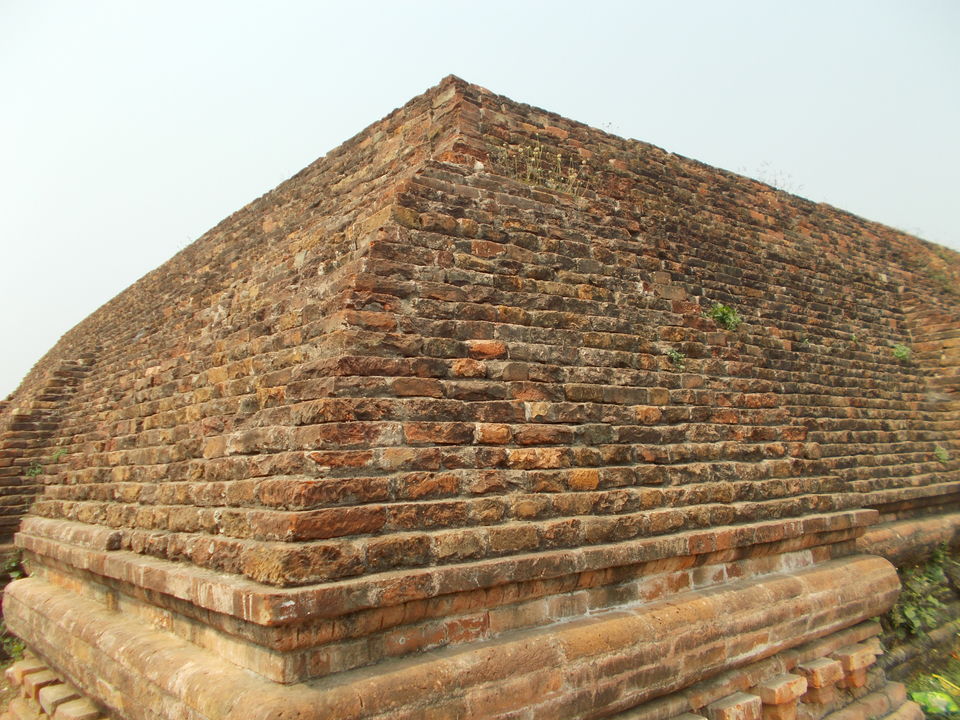 image source:- https://static2.tripoto.com/media/filter/nl/img/539133/TripDocument/1520423377_dscn0389.jpg
A venture peak at Rajgir was a famous retreat of Buddha and this is the place where he delivered many important sermons. The first Buddhist Council after his death was held in Buddhist caves of Saptaparni. There are many things to see in Rajgir such as four beautiful Buddha statues, Jivakameavan Gardens & Ajatshatru Fort, Gridhakuta Hill where he delivered Lotus Sutra and Prajnaparamita.
Lumbini in Nepal
image source:- https://www.travelogyindia.com/blog/wp-content/uploads/2018/09/Myanmar-Golden-Temple-Lumbini-Nepal.jpg
Lumbini forms the fourth most important Buddhist pilgrimage site where Lord Buddha was born. It is also recognized as a world heritage site. Several temples, monasteries, and monuments are located in Lumbini. The Ashok Pillar, the Lumbini museum, the Japanese Peace Stupa, and 2nd century BCE Buddhist Temples are the major attractions of Lumbini.
Sankasya or Sankassa in Uttar Pradesh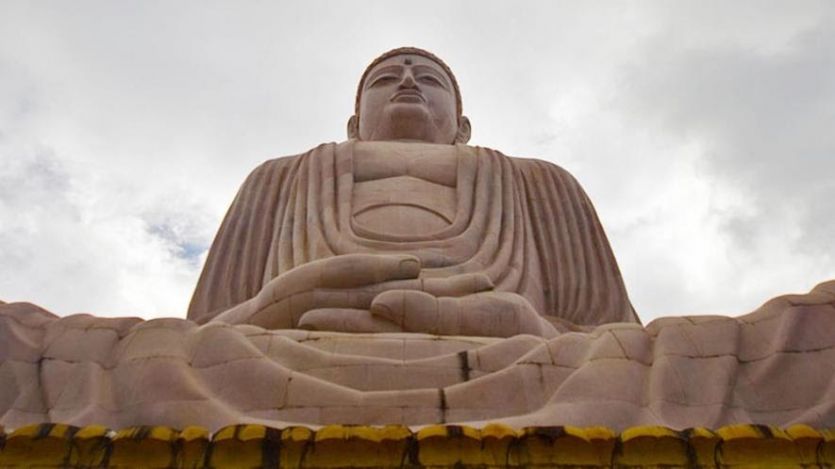 It is said that Buddha has returned to this place after preaching the Dhamma in the world of gods after the twin miracle was performed by him.  Buddha is said to have a descendent here which is accompanied by Brahma and Indra since after sermonizing the dhamma to his mother in heaven. Ladders were built in the ancient times where Buddha lay his foot upon the descent but now there is an Ashoka Pillar and a shrine with an elephant where the Lord Buddha imprint his right foot on the ground.
Buddhist Monasteries in India
Tawang Monastery in Arunachal Pradesh
image source:- https://i.ytimg.com/vi/bTQcd67LzOM/maxresdefault.jpg
The largest Buddhist monasteries in India and the second largest in the world, Tawang Monastery is the most popular place, especially for Buddhist spiritual tour. The monastery is located at a height of almost 10000 feet which is set in the most picturesque surroundings of Tawang Valley.
Key Monastery in Spiti Valley, Himachal Pradesh
image source:- https://upload.wikimedia.org/wikipedia/commons/3/3f/Ki-Gompa_Spiti.jpg
Key Monastery is situated on an altitude of more than 13000 feet which is an important Tibetan center of Liamas religious training. The monastery is beautifully designed with stunning work of monastic architecture and includes murals, houses, a collection of scriptures, Buddha images in it.
Dalai Lama Temple Complex in Dharamshala, Himachal Pradesh
image source:- https://maps.mapmyindia.com/place/P0011370134_2.jpg
It is the main seat of Tibetan Buddhism which is now an ornate monastery complex in Himachal Pradesh. Dalai Lama residence is also located here and he delivers his sermons at this place. The monastery has a temple consisting of the large idol of Lord Buddha.
Namdroling Monastery in Karnataka
image source:- https://www.imltravel.com/wp-content/uploads/2018/08/Namdroling-Monastery-IML-travel-compressor.jpg
More than 500 monks and nuns were known as home are there in Namdroling Monastery which is an important spiritual center of Nyingma Tibetan Buddhism. The monastery was started with a humble beginning of its founder Pema Norbu Rinpoche who started building this monastery when he had only 300 rs with him.
Ghum Monastery in West Bengal
image source:- https://wbtourismgov.in/home/download/places/buddhist_monasteries_banner.jpg
Also known as Yiga Choeling Monastery, Ghoom Monastery is an important site for the Gelug sect of Tibetan Buddhism. The monastery is popular for its massive 15 feet tall statue of Maitreya Buddha which was built by a Mongolian astrologer and monk in 1850.
Exploring a Buddhist pilgrimage site is an ultimate experience which brings peace to the soul and mind and also a unique travel experience. Experience the legendary tales of Buddha in these monasteries and pilgrimage sites in India.