The birthplace of Rajput legends and their royal lifestyles, Rajasthan is enriched with glorious past that is highly depicted in the royal state of India. Rajasthan is shrouded with deserts, wildlife, hills, mountains, forests, lakes, forts, palaces, etc. The vibrancy of cultures and traditions that are widely followed throughout the state attracts a large number of tourists towards the city. There are endless things to do in Rajasthan tour package that ensure your wonderful holidays in the royal state. Here are enlisted 17 out-of-the-box things to do in Rajasthan which must be in your bucket list 
Explore the Rustic trail with camel and experience the overnight safari in Bikaner
image source:- https://images.outlookindia.com/public/uploads/gallery/20110125/camel_festival_20110207.jpg
Avail the best camel safari tour package in the desert of Bikaner which are specially designed by the travel agents and tour operators in Bikaner. Choose the best camel safari tour package which includes your overnight safari in the desert which offers you an experience of overnight camping over the desert dunes including good food, folk dance, and music.
Admire the glory of Sonar Fort and get immersed into the desert life of Jaisalmer
image source:- https://betablog.veenaworld.com/wp-content/uploads/2018/06/1-cover-shutterstock_782705764-Camel-ride-on-the-sand-dunes-of-Thar-desert-Jaisalmer.jpg
Jaisalmer Fort the classic yet majestic castle with a yellow-golden tinge is the only lively fort of the world which resides the 2/3rd of the old cities population. The fort was constructed by the Rajput King, Rawal Jaisal in the 1156 AD. Once you are done with Jaisalmer Fort, make your way to the golden sand dunes and capture the stunning sunset and cultural show over the dunes with an experience of sleeping under the canopy of stars.
Get a glance to the artistry architecture of Salim Singh ki Haveli at Jaisalmer
image source:- https://jaisalmertourism.in/images/places-to-visit/headers/salim-singh-ki-haveli-jaisalmer-entry-fee-timings-holidays-reviews-header.jpg
The 300 years old palace has a beautiful architecture which is comprised of peacock-like structures with carved brackets and balconies. The castle was constructed by Salim Singh, the then prime minister of Jaisalmer. The delicate stone carvings of this haveli from outside is the most admired attraction of Jaisalmer sightseeing.
Step into Amal Sabha to participate in the tradition of Jodhpur
image source:- https://www.travelogyindia.com/blog/wp-content/uploads/2018/08/Marwar-Festival-at-Mehrangarh-Fort.jpg
It is believed that Amal Sabhas have been a part of the Rajasthani culture over 1000 years ago. The traditional ceremonies spread brotherhood and friendship among the crowd of community. A sabra is a small group of men, who get together and make a mix of jaggery and resin while women are not allowed to take a part in it.
Unwind the grandeur of Mehrangarh Fort and experience its color changing effect
image source:- https://www.thepalaceonwheels.org/blog/wp-content/uploads/2017/12/Mehrangarh-Fort-1-1.jpg
Mehrangarh Fort acquires the title of "the work of giants" by the famous writer Rudyard Kipling. The gigantic fortress stands 120 m above the skyline of Jodhpur city which is enclosed with palaces designed with intricate carvings and massive courtyards.
Get silk scarfs, Jodhpuri shoes, and carpets from Sardar Market of Jodhpur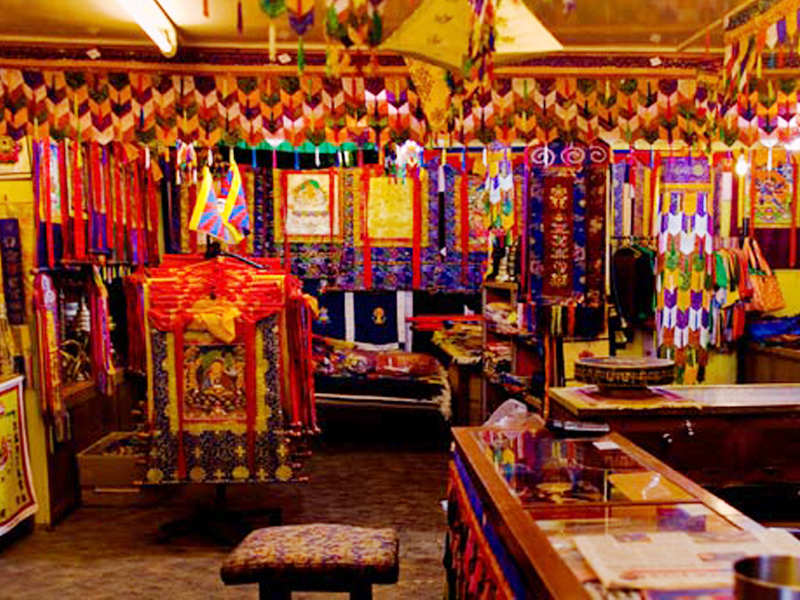 image source:- http://blog.prefertrip.com/wp-content/uploads/2015/03/Girdikot-Sardar-Market.jpg
The colorful city lanes of Jodhpur is a shopper's paradise and Sardar Market near Ghanta Ghar is a huge bazaar that offers bangles, traditional juttis, spices, silk scarfs, carpets, etc. Get ready to bargain for the fair price of these things in the market.
Take an overview of Jaipur city with Hot Air Ballooning
image source:- https://seoimgak.mmtcdn.com/blog/sites/default/files/images/jaipur-hot-air-balloon-skywaltz.jpg
The magical experience of Hot air ballooning over the beautiful Pink City of Rajasthan is the best thing you can do in your Rajasthan travel plan. Get a phenomenal view of the palaces, forts, and extraordinary heritage attractions of the city.
Relish the authentic taste of Rajasthani platter at Chokhi Dhani village resort
image source:- https://www.thepalaceonwheels.org/blog/wp-content/uploads/2018/05/Chokhi-Dhani-Rajasthan.jpg
Situated almost 20 kilometers from the Jaipur city, Chokh Dhani Village Resort is one of the best ways to get indulge in the cultural and village life experience of Rajasthan. It offers plenty of entertaining things to do like traditional dancing, camel ride, puppet show, etc.
Learn the art of original Block printing scarf at Anokhi Museum of Hand Printing
image source:- http://static1.squarespace.com/static/5a6f3fedd0e62815e8c48284/5a6f5cf571c10b95e6cfd7b2/5b050bd32b6a2870b184a21d/1527605640234/Thumbnail_Anokhi+Museum.jpg?format=1500w
An offbeat attraction of Jaipur sightseeing tour, Anokhi Museum of Hand Printing is the best way to get insight into the history and tradition of hand block printing and fabric and textile design. Try to show your abilities and skill by printing a scarf or t-shirt with block printing.
Go on a bird watching tour to Keoladeo Ghana National Park in Bharatpur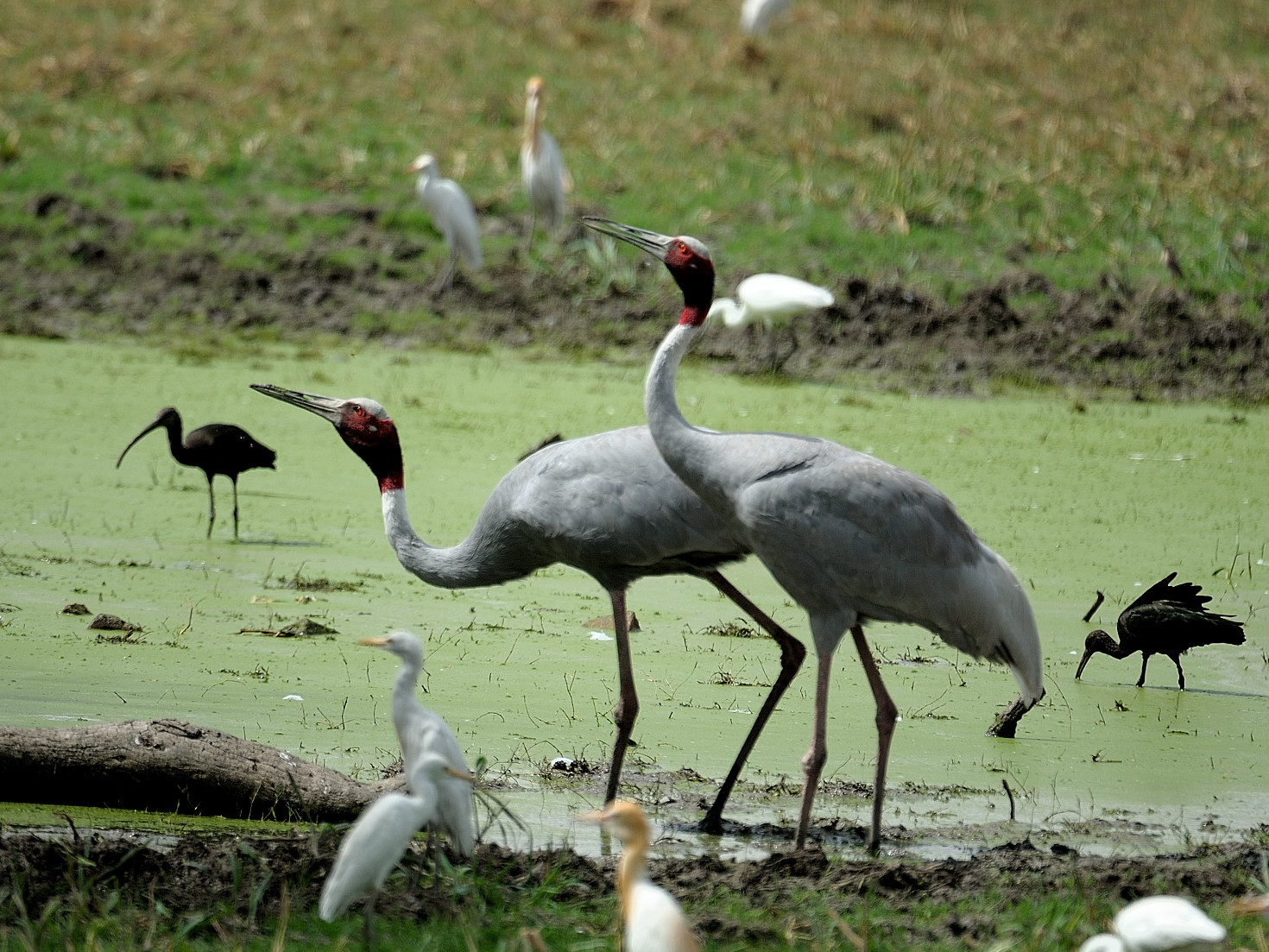 image source:- https://image3.mouthshut.com/images/imagesp/925003717s.jpg
The most popular Bird Sanctuary of Rajasthan, Keoladeo Ghana National Park is the best place to capture the exotic bird species migrating over the park. The sanctuary is a home of 364 bird species from all over the world including China, Siberia, Afghanistan, Turkmenistan, etc.
Explore the Udaipur's City Palace and watch the sunset on Lake Pichola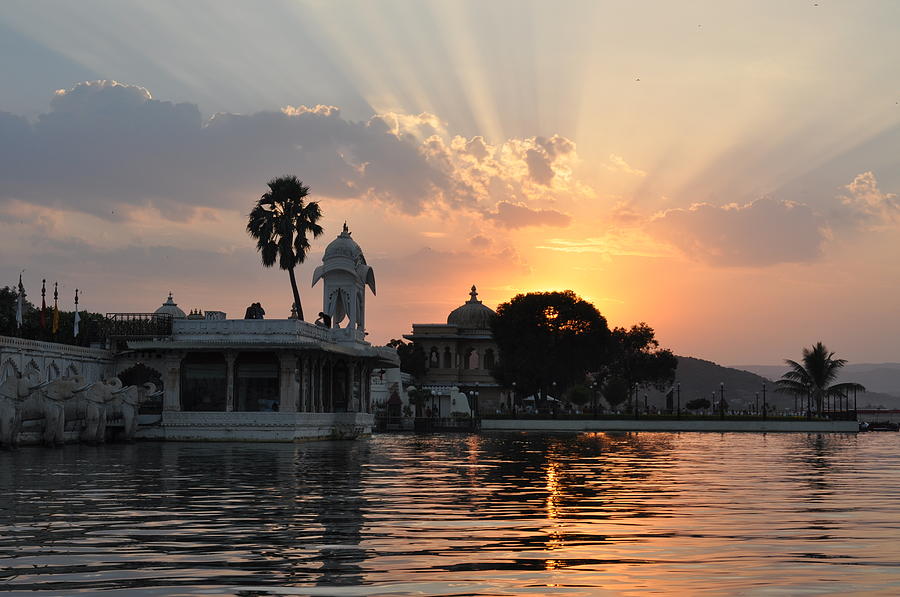 image source:- https://images.fineartamerica.com/images-medium-large/sunset-lake-pichola-udaipur-jagdish-karwal.jpg
The magnificent City Palace of Udaipur offers a glance to the lives of many mighty rulers of Udaipur. City Palace is settled on the bank of Lake Pichola and contains several palaces and courtyards in its complex. Watch the fascinating sunset view while enjoying a boat ride in Lake Pichola.
Get indulge in the authentic rituals of Pushkar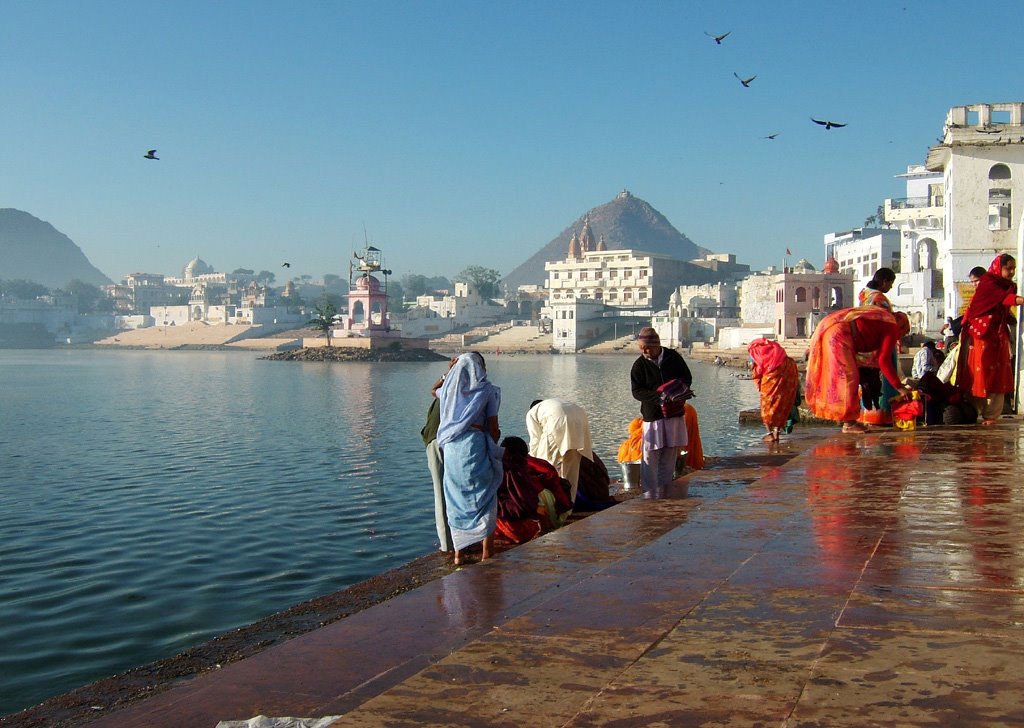 image source:- https://www.remotetraveler.com/wp-content/gallery/pushkar-lake-puja-scams/People-performing-rituals-at-Pushkar-lake.jpg
The small and popular holy city of Rajasthan, Pushkar beholds a major attraction of tourists, pilgrims, etc. It is featured with one of the very few temples dedicated to Lord Brahma in the world. The city organizes the world's largest cattle fair that is Pushkar Fair which usually takes places in the month of October and November.
Capture the majestic walk of big cats in Ranthambore
image source:- https://www.hindustantimes.com/rf/image_size_960x540/HT/p2/2018/06/26/Pictures/_276cd25e-792d-11e8-b46a-be68571826e9.jpg
One of the largest wildlife reserves in India, Ranthambore National Park is widely famous for its tiger population. Ranthambore is located in Sawai Madhopur district of Rajasthan. Winters are the best time to visit Ranthambore as at that time it enjoys the pleasant climatic condition
Make out to Dilwara Jain Temples at Mount Abu
Dilwara Jain Temples are an amalgamation of five temples which were built between the 11th and 13th centuries. The unmatched architecture of these temples is comprised of intricate carvings and engraved ceilings and doorways.
Aforesaid are a list of 14 out-of-the-box things to do in Rajasthan which you cannot afford to miss in the Rajasthan Holidays. Have a great time in Rajasthan and experience the magical charm of the state in your tour.