No matter, what's your plan; whether you are planning to blend up the perfect smoothie, frozen, or slushy cocktail, it is important to know what sort of Slushy machine hire Melbourne will be the best to all your needs. Just by presenting a slushy machine in plain view of customers, you can boost impulse sales when they see the swirling & attractive coloured beverages inside.
However, slushy machines are versatile which allow you to blend cappuccinos, lemonades, smoothies, cocktails, and frozen coffees. If you love hot spot then frozen mochas and cocktails can surely deliver rich pleasers. If your business is more centred on families and youth, frozen lemonades and smoothies will score high with your guests.
This buying guide will help you maintain the machine for your business
Clean & hygiene
Just like other quality investments, your slush machine requires care and attention. You should rub down regularly outside of the machine using a mild detergent, warm water and buffed with a dry cloth to keep machine hygienic and give it the best look for your customers. Don't forget caring the tap and tray, especially if you have a self-service corner and it is used by lots of little & dirty hands!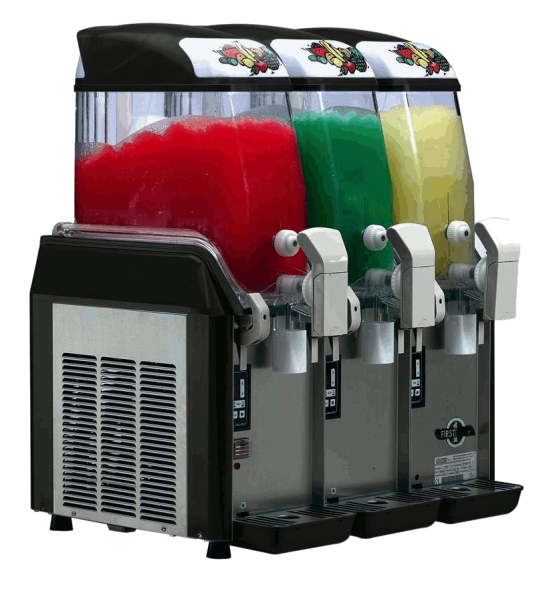 You should clean it fully once in a month and your tank can be cleaned using mild detergent and lukewarm water and rinse. Lids can also be wiped clean. You can use this downtime to check and maintain your machine for optimum delivery of perfect slush to make your customers happy.
Machine Maintenance
If your machine has a leaky tap then lubricate the hinge part of the tap on the fixture to the tank. Through this, the tap can be fully closed and stopped leaking at any place. If you have a compact machine then lubricate the white rubber part of the tap. And, for this, you need to empty your tank temporary and pull the tap pin out then drop the tapping plunger and spring out then lubricate the white rubber part of the plunger and fit it again. If still, you are having a leaky tap then you will need to order the replacement rubber double lip piston to refit into the machine.
Although, the machine is taking a long time to freeze and this is because of the poor airflow. The air filter can be found by removing the left-hand side panel of the machine. Simply, take off the black plastic cover to remove the filter and clean it. If this can't work then adjust the freeze setting on the back of the tank by inserting a screwdriver and move the pointer down slightly after half a notch every 15 minutes until the correct setting is found.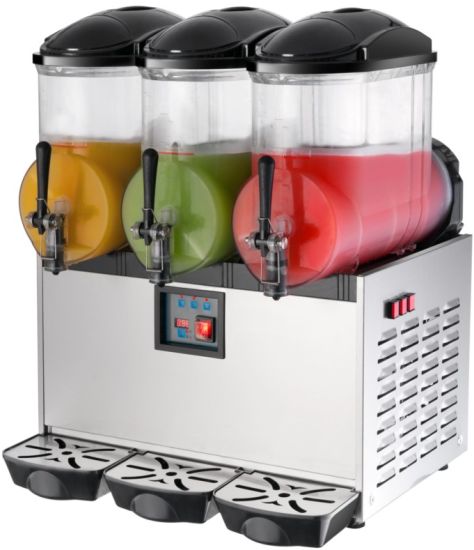 Final thoughts
Slushy machine hire Melbourne maintenance is important to keep it shine and prolong its life. So, go through the guide and keep the machine neat, clean, and juicy!
Source:Few Tips To Maintain Slushy machine hire Melbourne Services