Affordable and quality education is the dream of every student. While it is not unnecessarily hard to discover these schools, a lot of students, in the past, have made wrong decisions. This mostly results from misinformation. For students who want to get MBBS, this misinformation might lead to very serious consequences. Therefore, it is paramount for students to get adequate and timely information to help them make informed decisions.
Knowing this, we, for the sake of interested Indian students, have curated a list of 5 countries that offer quality but affordable MBBS programs.  We have listed the 5 countries below.
Kyrgyzstan
The first country that we will recommend for all Indian students that want to get their MBBS at excellent quality but affordable tuition is Kyrgyzstan. For 10-20 Lacs every session, students can get the best MBBS education In Kyrgyzstan.
The country has some of the best medical institutions in the world today. Also, looking at their tuition fee, you will see that their MBBS program is quite affordable, especially when placed side by side with other top countries in Europe.
The country is home to the Kyrgyzstan State Medical University. And the university is known as one of the top schools in the world with the best medical education programs. Therefore, Indian students who are interested in getting a foreign MBBS can choose to do so at Kyrgyzstan.
Russia
Studying for an MBBS in Russia is quite affordable. And despite this affordability of the program, the quality of education rivals that of any of the other top destination countries for MBBS. Getting your MBBS from a Russian medical institution costs between 15 and 20 lacs.
The standard of living in the country is very good, and the cost of living is also friendly to students. Be they native or international students, Russia is one of the best countries to get affordable and quality MBBS education towards becoming a medical practitioner.
Ukraine
Ukraine has a lot of world-class quality programs and courses across various fields for both local and foreign students. Therefore, Indian Students looking to get their MBBS from a prestigious foreign institution can get their MBBS in Ukraine. The quality of the MBBS program in Ukraine is world-class like most of its programs.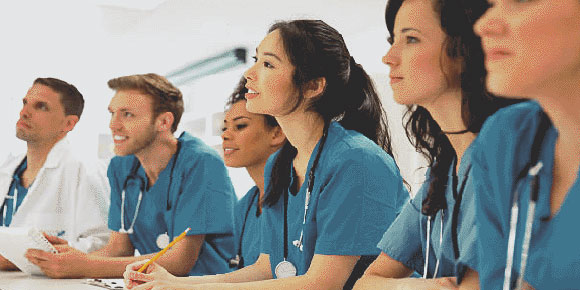 Asides the world-class quality of its MBBS program, Ukraine also has a very affordable tuition structure. To get your MBBS in Ukraine costs only about 20-30 lacs. This is why the country continues to host a lot of international students. Also, the cost of living is minimal in the country. Ensuring that students can study in the country at a very budget-friendly rate. The country is home to the prestigious Ivano Frankovsk Medical University.
China
China is known as a home to a lot of things. Across fields like technology, arts and design, engineering and so on. The Medical programs in Medical institutions in China are top of the class. The country provides affordable medical education to its students, as well as other international students. There are a handful of medical institutions that compete favorably with the best in the world.
Some of these institutions include the Nanjing Medical University, Jilin University, Huazhong University of science and technology, among others. China hosts a lot of foreign students yearly for various categories of education, and they are a perfect choice for all Indian students that want to get their MBBS from a foreign country.
United States of America
The United States of America has a lot of prestigious courses for students from anywhere in the world. Getting a medical degree in the United States by any Indian student automatically gives such a student more prestige. This results from the fact that most of the schools and courses (non-medical inclusive) in the United States of America are always of excellent quality.
Asides this, the system of learning in the United States of America is among the best in the world. International and native students alike troop to US institutions for their MBBS and other programs year on year. Therefore, if you want to get a quality education for an affordable fee, the United States of America is a perfect place to go. You'll get to meet other Indian students in different programs, as well as students from other parts of the world.
Your final choice among these aforementioned schools will not make much difference in the quality of education you'll get towards completing your MBBS. This is because all these countries offer top-quality education for all their students. While there are differences between the system of learning, program duration, and tuition, the countries all provide the best of education for students.
Therefore, if you are interested in getting your MBBS at a cheap rate from some of the best and prestigious schools in the world, these are countries that host such institutions.