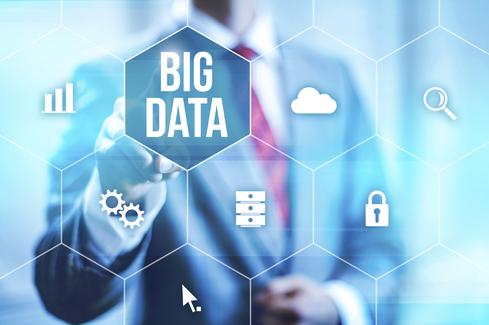 Big Data is a big pie in the tech space. So you probably want to get a piece of it. May be because of the lucrative job opportunities, or the intriguing aspect of working with large amount of data. Whatever the reason, a Big Data certification will drive you right to your chosen goal.

Why pursue Big Data certification? 
Big data has been a buzzword across the industry. It has positively impacted every industry – healthcare, pharmaceutical, technology and others. Result? Increased productivity, profitability, and quicker decision making. The enormous amount of data generated today is making companies jump to Big Data to make better decisions. This has led to an increase in number of companies using Big Data as well as demand for skilled talent in Big Data. Consequently, the demand for talent has also led to spike in salary of Big Data professionals and growth opportunities.

Further, this has led to IT professionals to skill themselves in this new age technology in search of better avenues. Big Data certifications are helpful in that way. Here are some of the reasons that make pursuing Big Data certification worthwhile —
Growing opportunities – As per a Wikibon report, worldwide market revenue is projected to increase to $103 Billion by 2027 projecting a compound growth rate of 10.48 percent. Opportunities will grow. Not just this, government agencies are now also inclined towards skill development in Big Data and are giving special impetus towards Big Data programs. Analytics and data-driven decision making has taken a center stage. Globally, it is being pushed.   

Lucrative compensation—Big Data field has one of the highest paying jobs around the world. Roles in Data Scientist, Data Analytics Manager, Data Engineer etc pay some of the highest salaries in the tech space. Average salary for a Big Data Engineer is $98,988 in the U.S. This average salary is growing globally.

Short term learning – To make the switch to Big Data, you don't have to pursue a full-time degree or take a break from your career. Short term learning programs can easily equip one with required skills. There are numerous Big Data certifications available which one can pursue. From online learning to self-paced learning, there are plethora of resources for working professionals to learn from. That save working professionals to learn at their own pace without leaving their job.

Application across various industries – As explained earlier, Big Data has found applications across every industry. So there's no dearth of opportunities in Big Data. No matter which industry you come from, you can learn Big Data and find opportunities. This means you will have more opportunities and you will not be restricted by one sector. This is crucial for remaining relevant in a cut throat competition.

Career progression in Big Data—Certifications are mark of proven abilities. As someone completely new in the industry, it is very hard to showcase skills. Globally recognized certifications prove to be an edge and employers put forward candidates above the candidates without certification.
Overall, Big Data certifications can help professionals easily make the switch to a Big Data role. As it is, switching to a new tech role isn't easy, but certifications can take away the most pain.  The unprecedented growth in number of job opportunities and lucrative salaries, however, shouldn't be the only reasons to switch to Big Data, as it is a demanding field. Certifications can help only up to a certain extent. So focus on building skills in this particular domain and prepare yourself for the challenges. So go ahead and skill yourself in Big Data and get the best of opportunities!