Fire is one of the most important discoveries of mankind. Creating and controlling it has been a turning point for the human race. From providing warmth and protection to bringing about changes in diet and even behavior, fire has always been an essential part of human life.
However, if it is not controlled properly, it can turn out to be fatal. Using gas cylinders carelessly around the house, space heaters and unattended candles or lanterns are obvious fire hazard items in a household but did you know that there are many other items that we tend to overlook and that pose a threat as well?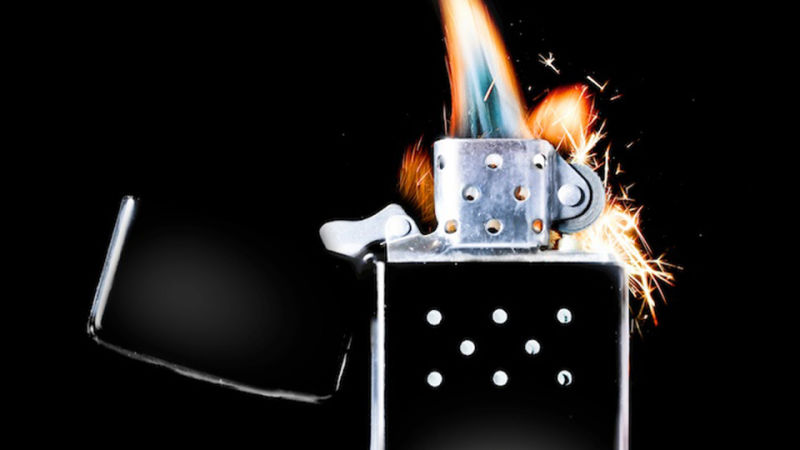 Luckily for you, we have rounded up a list of some of the most common household items that are apparently harmless but, if not used carefully, can lead to a fire!
Keep in mind that most fires that occur in a household are due to either lack of proper fire alarm systems or lack of regular fire safety testing!
Using Outdated Microwaves!
Microwave ovens have made our lives so much easier. Heating food and in some instances, even preparing a whole meal has never been this convenient! From cooking to baking to having your cup of tea in no time, a household without a microwave is incomplete.
In fact, microwaves are a regular feature in most of the offices and hospitals. Despite all of its advantages, did you know that using your microwave improperly can lead to a big fire, especially if you are using an outdated microwave?
We all know that a microwave works by heating up the water molecules in your food product and if you don't add water to dry food and set your microwave at a high setting, chances are that your food will ignite and lead to a fire!
Furthermore, if you are heating something in the microwave and accidentally heat up a piece of metal, then a fire is unavoidable. So always make sure that you use your microwave properly. Stay abreast of your local fire services so that you know who to contact in case of an emergency.
Improper Battery Storage
Though batteries seem to be pretty innocent and it is true that battery-related fires are very rare but they can happen!
It is always better to be safe than sorry. One of the most common reasons for a battery-related fire is their improper storage. Leaving the batteries open with their terminal ends completely exposed can be a big fire hazard. In order to avoid any calamity, always keep unused batteries in their original packing and cover their terminal ends with electrical tape.
A Hot Laptop!
Laptops are everywhere in a household. The ratio of laptop/ individuals in a household is 1:1 and may sometimes even exceed it! Since laptops have their cooling vents underneath, they tend to get blocked more easily as compared to a regular desktop and when this happens, you run a risk of a major fire.
In order to avoid this, always shut down your laptop and most importantly, avoid leaving it on your bed, your couch or any other place where its cooling vents may get blocked.
Light Up Those Bulbs!
Just like our good old batteries, light bulbs also seem to be very innocent when it comes to household fires but hold your horses! Light bulbs can instigate a fire if they are plugged into an outlet which has less wattage. This difference in wattage can cause a fire as the light bulb draws more electricity than the socket can handle!
It is advisable to always check the socket wattage first before plugging in the light bulb. Try to use LED bulbs that are much cooler than the regular ones to avoid overheating! Regular fire safety testing can help prevent any unforeseen accidents.
Barbecues and Charcoal!
Summers mean sunny days and barbecue evenings! The smell of charcoal-grilled food is enough to make you swoon but did you know that improperly stored charcoal is highly flammable?
Once you are done with your barbecue, store the charcoal in an air-tight container, away from moisture and sunlight to avoid any major fire accident!
It is Always Better to Be Safe Than Sorry! Always Ensure That Your Household Items Are Used and Stored Properly and Are Regularly Upgraded!