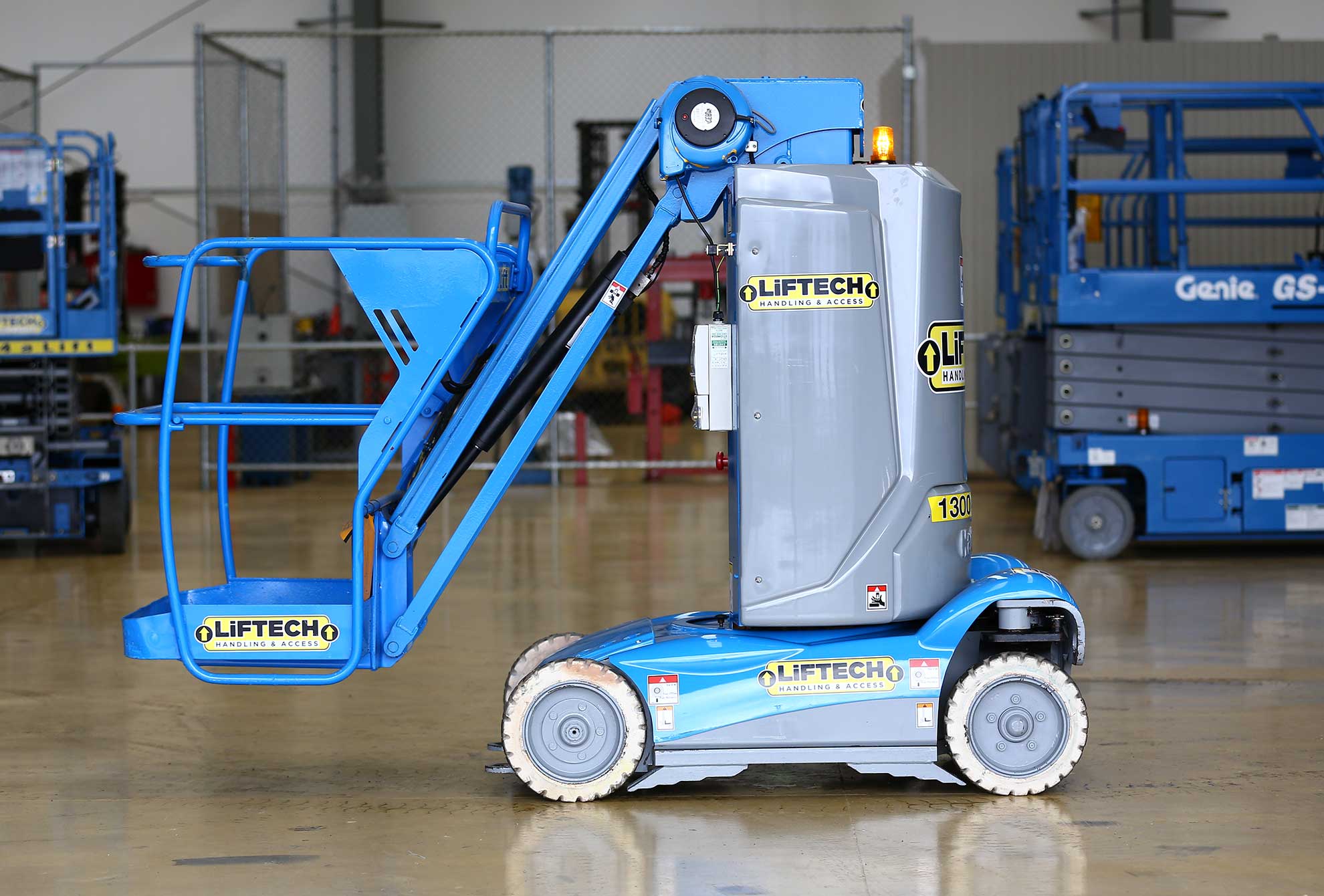 If you've never used a boom lift before, or this is your first time using access equipment, then it pays to be wary before turning on the machine. Equipment like this is incredibly powerful and should be treated with care to ensure safety for everyone on site. On top of that, you need to use the correct lift for your application for the highest rates of success. Before signing any contracts and hiring a knuckle boom lift, there are a number of things you should know.
Choose your machine
Before hiring a knuckle lift, you should make sure it is the best piece of machinery for the job. While there is a huge range of access equipment available, knuckle booms are very similar to straight booms, and it's important that you choose the right one for your task. The main difference – a knuckle boom is ideal for accessing a platform that is reached by going up and over an obstacle, allowing you to move around fixtures, walls, and other machinery whilst maintaining a compact footprint.
You may need a license
Hiring a knuckle boom generally doesn't need a license! However, elevated platforms, such as cherry pickers, knuckle booms and the like, are covered by regulations that may involve a High Risk work licenses – this is required for any platform that is 11m or higher. In the instances when a license isn't needed, the operator will need to be competent and trained in the use of a knuckle boom to ensure not only their safety, but the safety of the entire work site.
Be wary of less than ideal weather conditions
As they are often used every day, many people forget that they are actually a dangerous piece of machinery. Weather conditions play a huge role in the overall safety of operating these lifts, and using the boom in high winds could be a deadly mistake. If the breeze is between 27km and 33km per hour, you should carefully consider if operating the machine is a wise choice, and any winds above 33km are a definite no-go zone.
They aren't suitable for every job site
When it comes to any machinery that is taller than an average car, it's centre of gravity is a real concern. Turning corners and driving up and down hills should be done with care – and the higher the main weight of the lift, the higher the centre of gravity. In order to prevent accidents from occurring, it's important to move slowly and avoid travelling on hills and unstable ground where possible.
Don't drive when extended
This is the number one rule with all pieces of access equipment! No matter how small the distance, one of the best ways to avoid tipping is to always collapse the knuckle boom. While there are safety features built into the lifts to reduce the likelihood of any mishaps, taking a chance may not be worth it.
Ensure the hire company is trustworthy
Lastly, before hiring a knuckle boom, ensure the company that you are considering is trustworthy and professional. If you haven't rented equipment before, there are a number of hire companies that offer WorkSafe accredited training and courses to ensure you comply with all current legislation. 
While this may seem more complex than you initially expected, being aware of the risks and responsibilities that come with hiring a knuckle boom is incredibly important. By doing your research and staying informed, you can keep your team safe and ensure your jobs go to plan. If you're still concerned, reach out to your local access equipment hire company, who will be able to answer any additional questions you may have.