Jaipur is an attraction of innumerable tourists who explore the country throughout the year and admire the enriched beauty of the country. The city is well-known as the Pink city of India as it is featured with pink painted walls of most of its architectural beauty.
image source:- https://www.tripsavvy.com/thmb/G7wCRDcnsg9UThWHh4oJN-j2sus=/960×0/filters:no_upscale():max_bytes(150000):strip_icc()/GettyImages-543872912-591bf2955f9b58f4c001405d.jpg
Several beautiful monuments reflecting the glorious past of kings who rule over the city in the bygone era are famous for its excellent architectural style. The best part about Jaipur is that it is included in the most popular Golden Triangle Tour of India. The tour gives an opportunity to explore the country in a very short span of time and thus includes Delhi, Agra, and Jaipur in its tour itinerary. Jaipur has many things to do and see, even there are many places near Jaipur which you can visit in your Golden Triangle Tour Package. Out of several nearby places, here are some of the hand-picked places to visit near Jaipur to enhance your travel experience in India.
Bagru
image source:- https://www.travelresponsibly.info/wp-content/uploads/2018/07/bagru1.jpg
For experiencing the simple lifestyle of locals while relaxing in the tranquil surroundings, then Bagru is a perfect option for you. You can relish in the pleasing atmosphere far away from the hustle bustle of city life.
Distance from Jaipur –

33 kilometers

Major attractions –

Block printing, splendid monuments.
Samode Palace
image source:- https://www.blacktomato.com/wp-content/uploads/2015/02/Courtyard.jpg
Reflecting the true living of the royals of Jaipur, Samode Palace is the best getaway from Jaipur city. The impressive architecture and surroundings of the palace are truly unmatched and thus cannot be expressed in words. The amazing paintings and mirror work along with its heritage draw a major attraction of visitors.
Distance from Jaipur –

42 kilometers

Major attractions –

Beautiful paintings and mirror work.
Abhaneri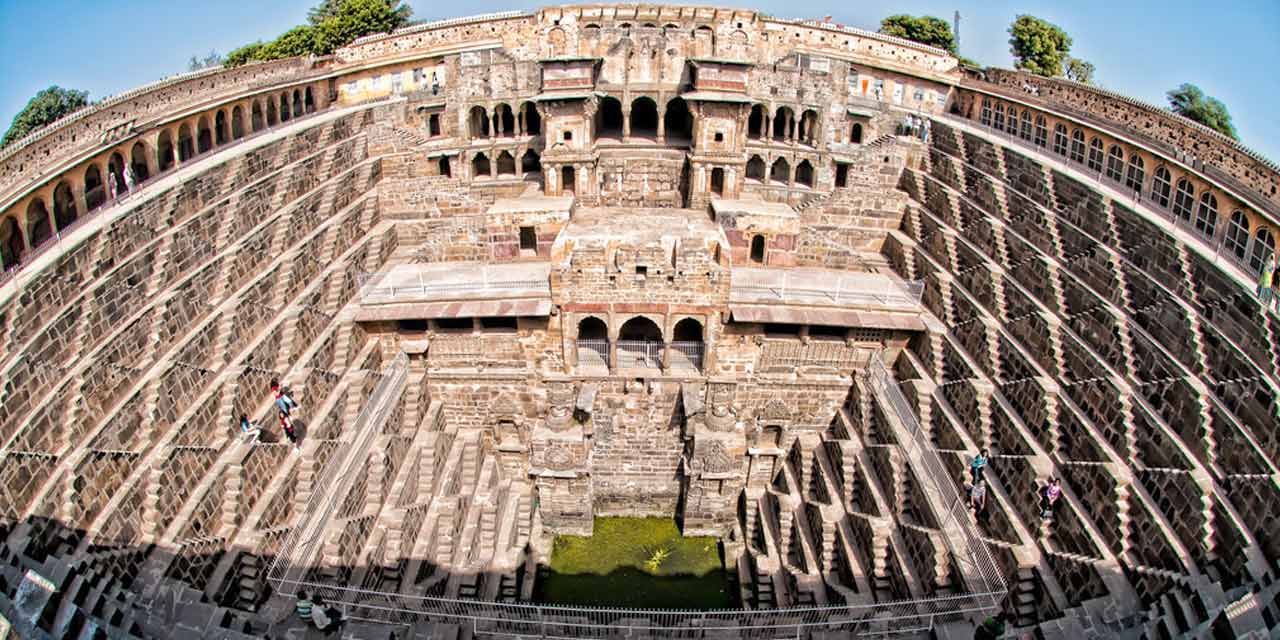 image source:- https://jaipurtourism.co.in/images/places-to-visit/header/chand-baori-abhaneri-step-well-jaipur-entry-fee-timings-holidays-reviews-header.jpg
A small village near Jaipur lies en route of Jaipur Agra Highway which is another major attraction of tourists who explore the places in and around Jaipur. One can experience village lifestyle along with a visit to monuments of Abhaneri.
Distance from Jaipur –

95 kilometers

Major attractions –

Chand Baori, Harshat Mata Temple
Ranthambore National Park
image source:- https://www.wildearthsafari.com/wp-content/uploads/2017/09/ALifetimeTrip-Misson-Accomplished-1024×683.jpg
No wonder the most popular tiger reserve in all over the country, Ranthambore National Park is the best place to explore the wildlife and enjoy thrilling experiences in the reserve. You can spot tigers, leopards, jungle cats, jackals, etc are some of the wildlife species you can spot here.
Distance from Jaipur –

140 kilometers

Major attractions –

Wildlife reserve, Ranthambore fort, temples, and monuments.
Neemrana Baoli
image source:- https://nirmitkapoor.files.wordpress.com/2013/08/20130809-061422.jpg
It won't be enough to say that the place is one of the major attractions near Jaipur but what it really makes popular is its architecture and rich heritage of the country. Neemrana Baoli is actually a stepwell situated in the premises of Neemrana Fort which was built in the 17th century.
Distance from Jaipur –

150 kilometers

Major attractions –

The magnificent architecture
Ajmer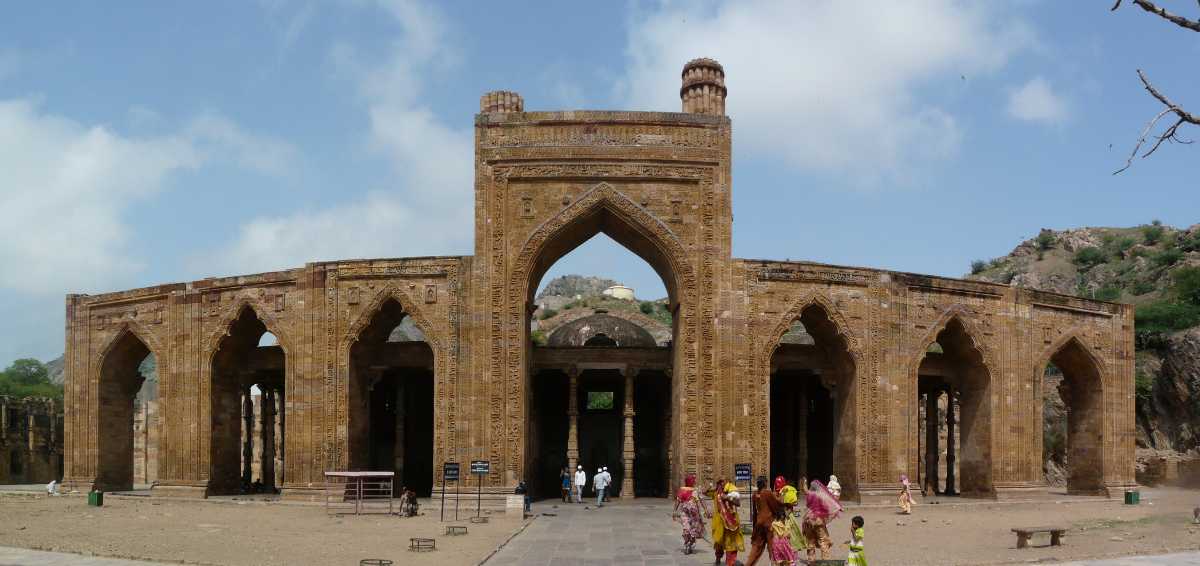 image source:- https://www.holidify.com/images/cmsuploads/compressed/Adhai_Din-ka-Jhonpra_Screen_wall_(6133975257)_20180226143642.jpg
The sacred and purity of Ajmer makes it unique from others from all the other places near Jaipur. Ajmer is blessed with many beautiful monuments, temples, mosques, and forts that deliver an ultimate charm to its explorers. It is the most popular getaway destination from Jaipur.
Distance from Jaipur –

153 kilometers
Major attractions –

Dargah Shariff, Taragarh Fort, Ana Sagar Lake.
Pushkar
image source:- https://s24393.pcdn.co/wp-content/uploads/2014/05/pushkar-2311800_1920-1200×800.jpg.optimal.jpg
One of the most beautiful and spiritual destinations near Jaipur, Pushkar is the best place to get refreshed in the amusing natural beauty of this place. Pushkar is well-known for its rarest Lord Brahma Temple and Pushkar Fair. You will surely feel relaxed from the daily stress level of lifestyle in the pleasing ambiance of Pushkar.
Distance from Jaipur –

161 kilometers

Major attractions –

Brahma temple, Pushkar Lake, Pushkar Fair, Gau Ghat, and Rosegarden.
Apart from the above-mentioned places, you can also visit Sanganer, Ramgarh Lake, Tonk, Sariska National Park, Alwar, and Agra near Jaipur. All these places near Jaipur allure the explorers with their uniquely distinguishing feature and will surely become one of your favorite places to visit near Jaipur in your Golden Triangle India Tour Package.