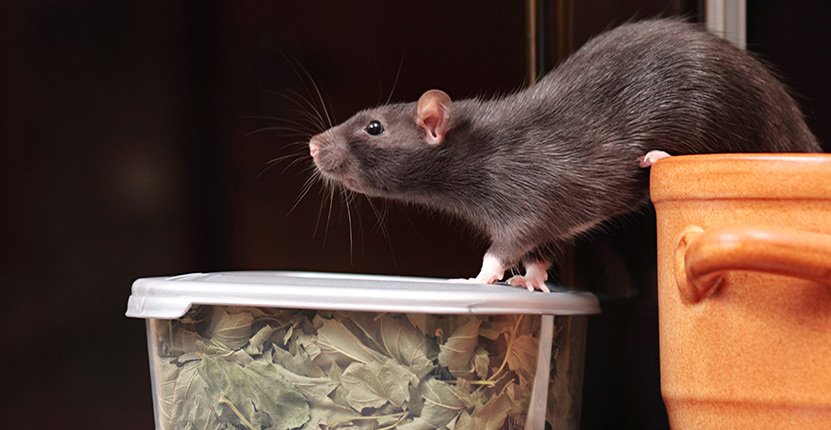 No matter how popular the mice in Disney movie Cinderella were or how adorable and talented Ratatouille appeared, they are nothing but pests within a home or office. With their ace scavenging abilities to rummage through food, gnaw at wires, papers, boxes, etc. there's no way you would actually be happy to have them in and around your home.
Once on the property, they are extremely difficult to get rid of, as they breed quickly. What follows next is seeking the urgent help of professional treatment for their control and removal. These pests are drawn to homes that meet their requirement of food, shelter, and warmth. As they dislike the cold, mice quickly move indoors i.e. into your house once it starts to get chilly.
Mice can be tricky to deal with, making their control and removal a matter of how well-versed you are with their lifestyle and behaviour. Opting for protection through professional treatment isn't enough.
There are also a number of things you should do to avoid these pests from getting into your home and making it a mice-paradise. Let's run through their main mannerisms and some mice facts to help you understand the details you should be paying attention to.
Mice can Squeeze their Plump Bodies through the Tiniest of Gaps!
That's right! If it wasn't enough to always keep a check on doors and windows being shut, you now also need to keep a watch on any gaps. You'll be surprised to learn that mice don't really need a lot of space to make their way in.
Even if the space between the door/window and the floor is as little as the thickness of a pencil, mice will be able to squeeze their plump bodies through that space and get in.
Mice have a Strong Sense of Hearing, Touching and Smelling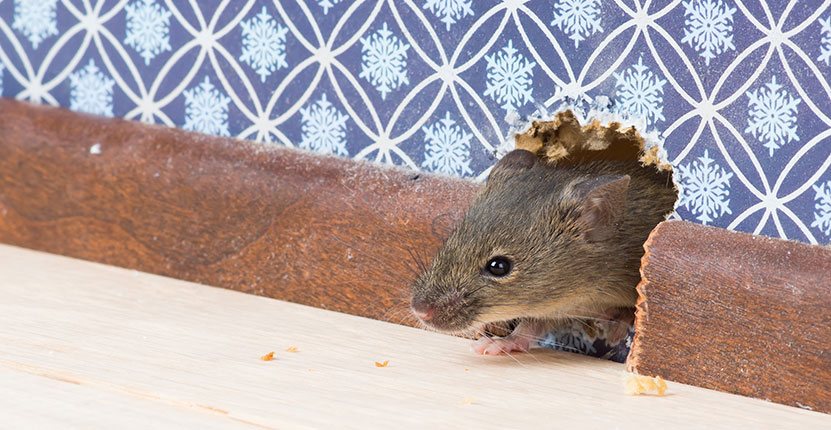 Think of this, when one of your senses doesn't work well, your other senses are automatically heightened. Similarly, mice have poor vision and can only see well in dim light, so they rely heavily on their sense of smell, touch, and hearing. What this means is that though they may not be able to see you well enough to know they must dart away, their other senses immediately trigger a warning to let them know they are in danger.
Mice don't Like the Cold Weather
Mice are not fans of the chilly months. Once these pests realise it has started to get chilly they immediately seek out new homes to reside in. As a result of the cold, they also tend to hoard on warm materials to make their nesting zone comfortable and stock up on food.
This is also why on inspection you will realize cloth materials or paper may seem to be littered and nibbled on.
Mice Teeth never Stop Growing
Just like rats, their teeth too never stop growing. In fact, their teeth grow about 0.03 cm each day! While this seems like an alarming fact of nature, the main reason it is important to know this is because, since their teeth keep growing these pests have to continually gnaw and chew at things to file their teeth.
By chewing on papers, wires, plastic, wood, etc. their teeth get to a manageable size. However, this particular habit is especially dangerous as it is the main reason behind fires being caused due to electrical wiring being chewed by mice.
Mice have Supersonic Hearing Abilities
These creatures have an ability to hear supersonic sounds. They can hear ultrasounds measuring up to 90 kHz! So they communicate with each other on high pitch levels that we humans cannot hear. This helps them travel around better without being caught.
Mice can Jump Amazingly High
Next up is the remarkable ability of these pests to jump high. They can easily cover distances of 25.4 cms. The animations you see in movies, with mice jumping and getting away at the speed of light are well, not an exaggeration.
Mice are Great Climbers
If their ability to jump didn't impress you enough, you'll be shocked to learn that they are fantastic climbers. Thin ropes and wires are a walk in the park for these pests. And most importantly they cover a vertical distance of 2m with stealth and ease.
So, if you're hot in pursuit after them, they'll be able to get away before you even realize their potential outlets of escape. It's time to rethink traditional ways of mice control and removal.
Mice have a Unique Way of Traveling
Mice love to explore places, cuisines, etc. In fact, once they have located food in a particular area of your home, they'll be making continuous trips for inspection of what they can take back to their nest.
Also, they have a special way of traveling in and around the property; they stick to adjacent walls and will only use those to get from point A to point B. This is an important clue and if you want to identify symptoms of a mice infestation look for smudge marks on walls and doors or corridors that appear due to their greasy fur.
Mice are Greedy
These pests love their food. In fact, once they locate a source they'll soon be back to carry portions as little as 0.15 gms to and fro. They will do all they can to fill up their little tummies and won't stop.
They can make as many as 20-30 visits per night to the said location. Hence, if you are using bait treatments it is best set up in the place where you first found the nibbled food so that the mice start feeding on it at the earliest and consume it the fastest.
Inspection of mice infestations can require patience and knowledge of the creatures. While it is easy to keep the situation in check with constant checking, it is advisable you carry out professional treatment on a regular basis to ensure effortless control and removal.
About the Author:

Muzi Tsolakis heads Protech Pest Control. With a team of skilled experts and the latest environment-friendly technology, their services are reputed for mouse control and pest inspection in Melbourne.