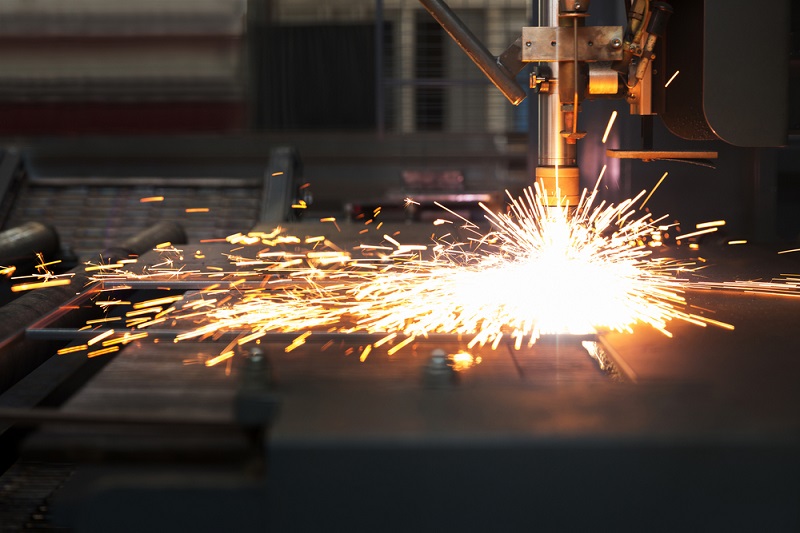 A "plasma cutting torch" is a tool which helps in cutting metals. Since this is a handheld device, its accuracy and efficiency are not always perfect. A CNC plasma, on the other hand, is a machine used in fabrication for giving accuracy to the process. CNC means "Computer Numerical Control" and this means that a connected computing system is directing and controlling the plasma machine numerically. Hence the entire process saves time, enhances efficiency and reps better profits than conventional hand-held cutting machines.
Things to Do With a CNC Plasma Machine:
Commercial CNC plasma machines can help you work on a wide variety of projects as listed below:
CNC plasma machines will help in undergoing customized metal fabrication. A large number of things like making customized automobile parts, motorcycles, gas tanks, etc can be done with these machines.
It can be used in industrial manufacturing of equipment where large metal pieces are required to be cut for creating new equipment. Varied kind of materials can be cut with CNC plasma cutters at varied thickness.
Manufacture of varied machinery.
Metal fabrication of HVAC sheets
Cutting steel.
Shipbuilding industry majorly uses CNC plasma cutters.
What Is The Difference Between a Hand-Held Torch and Mechanized Plasma?
The entire concept of the CNC plasma machines is quite different as compared to those of the traditional cutting applications that are hand-held.
1. Working of the plasma: Plasma is a collection of charged particles where there is an equivalent amount of electrons and positive ions. This helps in the exhibiting of some gaseous characteristics. This technology is used to cut metals using a heated stream of gas inside a plasma torch.
2. Working of The CNC plasma cutter: CNC plasma operates under a computer-controlled methodology. Handheld devices such as plasma torches are not accurate and this is where the need for CNC plasma comes. This method uses a completely different plasma system than handheld torches. This is a mechanized form of plasma cutting where a software interface is used. Specifications are fed into the interface and based on the inputs the CMC machine cuts out the part automatically with utmost precision and efficiency.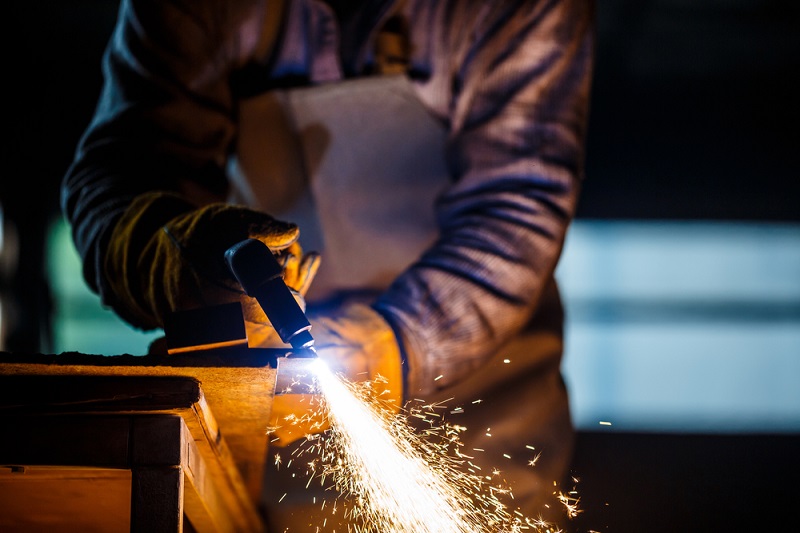 Few Things to Be Careful About While Using CNC Plasma Cutter:
There are a number of things that you need to be careful about while you are using a CNC plasma cutter:
Take adequate protection from sparks: If you are working with a CNC plasma cutter, make sure that you protect your eyes using safety goggles, face shield or helmet. This reduces the risk of the eyes being hit by the sparks. This also saves the eyes and protect it from experiencing any damages that might be caused due to the plasma cutting light which is very bright. The clothes and gloves you wear should also be resistant to flame.
Proper ventilation to be created: The gas, when heated to such a high temperature, can cause considerable damage to the health of the worker working in this environment. It is, therefore, important to protect one from harmful gases. Make sure that the work area has proper ventilation. It is important to make a thorough risk assessment and take proper measures to be in compliances with the health and safety standards which are required to be maintained in such workplaces.
Take care of electric shock: It is important that you keep yourself grounded when you are working with CNC plasma cutter as it helps you to avoid electric shocks. Try wearing rubber gloves for better protection as well. 
CNC Plasma machine and its effectiveness have evolved over time. As a fabrication business owner, you might come across many brands selling such machines. Undergo extensive research and choose the best CNC plasma for our present and future cutting requirements.