Welding is one of the most significant factors in the exceptional growth of many industries. It is used extensively for joining metals together. A welded joint is usually made by fusing or melting the steel plates or sections along the line of joint. After the molten metal cools down, a solid bond is formed with the parent metal. Different types of processes that are widely employed for steel welding include: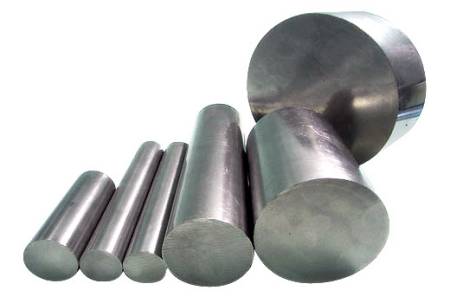 Shielded Metal Arc Welding (SMAW): Shield Metal Arc Welding is one of the most common Arc welding processes, carried out under controlled condition. It can be either semi-automated or fully automated procedure. The process uses a consumable flux-coated electrode that safeguards the weld area from corrosion and contamination by producing carbon dioxide (CO2) gas during the welding process.
Submerged-Arc Welding (SAW): Submerged-Arc Welding is a fully mechanised process. Under this procedure, the welding head is moved along the joint usually by a scaffold. The process involves creation of an arc between a continuously-fed bare wire electrode and the work piece.
Manual Metal-Arc welding (MMA): Manual Metal-Arc welding is another most common and flexible arc welding procedure. MMA procedure is highly appropriate joining method for many mild and high-strength carbon steels. This procedure involves striking an arc between a covered metal electrode and a work piece. The heat of the arc melts the parent metal and the electrode that mix together to form a solid mass after cooling down. MMA welding is largely used to join most steels, stainless steels, cast irons and many non-ferrous materials.
Metal-Active Gas welding (MAG): Metal-Active Gas welding is sometimes known as Metal-Inert Gas (MIG) welding. This process is also operated manually. Under this procedure, a gas that doesn't react with molten steel is used to shield the arc and the weld pool. This ensures that the weld is free from contamination-induced cracks and porosity.
Stud welding: This type of arc welding procedure is widely used for setting up stud shear connectors to beam in the composite construction. The equipment generally consists of gun hand tool, D.C. power source, auxiliary contractor and controller. The stud is mounted into the chuck of the hand tool and the pointed tip of the stud is placed in contact with the work piece by using the pressure of a spring on the chuck. When the current is switched on, the stud moved away automatically to create an arc. When the end of the stud is melted, it is automatically forced into the steel plate and the current is switched off.
All these procedures are used to weld steel for various applications. Several steel suppliers involved in steel sales in Melbourne, provide customized steel products with the best quality welding solutions. Make sure to check out the reputation of the supplier in the market before placing an order.