The rate of burglary is rising rapidly and as the thieves are incorporating new technologies to break into your house, it is high time to get security doors for your household. Besides, in places where hurricanes and blizzards are common, having a reinforced door is a must to keep your properties and the occupants safe. The furniture market has a plethora of tailored doors with different style, material, and dimensions –to make sure that you get the one most suitable, there are a few things to keep in mind.
The material used in making the doors plays a vital role in determining its cost, security, and style. Aluminium, steel, condensed wood, metal alloy and composite material are some of the common materials used for the frames. Based on the climate, the requirement of safety and the compatibility with the overall style of your household, you should choose the material, and, in this context, a specialist can also recommend you the best material to go for.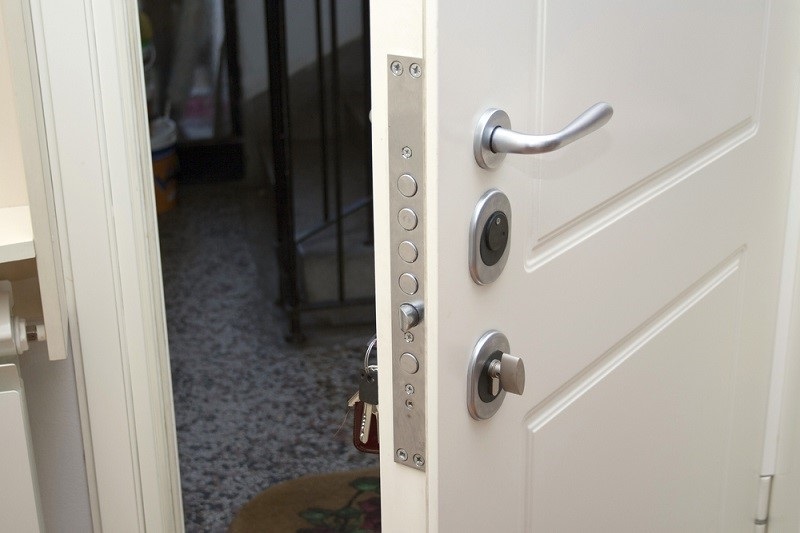 Factors to Consider for A Security Door

:
While choosing security doors, it is better to choose one manufactured locally or in your country so that in case any alteration is needed, you can get that done easily. Besides, locally sourced doors come at affordable costs, if not as cheap as the imported ones, but they do not include overseas import charge. Here are a few things that you should keep in mind:
1. Quality and Certification
Unless you check the certification, there is no way to understand whether a manufacturer has used authentic material or a substandard one. The doors should be made according to the quality standards fixed by the country in terms of strength and quality where it should pass the fire, anti-jemmy, impact, and knife shear tests. Aluminium doors are quite reliable and sturdy choice when quality is concerned. Residential gates can be of aluminon or steel which are efficient and long lasting.
2. Price
The price of the security doors can vary from as cheap as 60 dollars to over 600 dollars and that does, in no way mean that the costly ones are most secured, and the cheap ones are not. While keeping your budget, you should make sure to check the features like construction, durability, security, insulation, compatibility, and style. Choose the one that fits in your budget and these factors. 
3. Corrosion Resistance
For visual appeal, you might be tempted to choose the painted security doors but be aware that maintenance of these doors in scorching heat is quite a daunting task. As painted doors are better corrosion resistant, you should choose the powder coated ones that pass through hot dip galvanization procedure. 
4. Customized Handles and Locks
The default sized handles might not suit your household style and therefore, choose the security doors that offer customization with the handles. At the same time, you need locks and locking mechanism to be branded and of superior quality. The locking mechanism is concealed within the door framework or in a lock box so that no burglar can easily break the lock with any tool.
5. Installation
Proper alignment of the hinges is an important factor to fit the door to the framework. The dimension also needs to be perfect for the frames of the security doors because too big or tight fitting can result in corrosion while too small and loose fitting can allow moisture, salty breeze, or draft to seep through. With the above-mentioned factors, the design should also be kept in account to suit the elegance of your house. Choose grainy finish or matte look, bright colours or monotonous shade, textures, or picture –there are lots to explore.