My journey to South India was begin with unawareness but ended with lifetime memories to relish. It was started when I was checking my social media updates and I found the most beautiful place in South India called Pondicherry which allures me to take a decision of planning a tour to South India. I randomly ask one of my friends for this trip and then we plan our holidays in Pondicherry. I ask my friend to add other destinations to our Pondicherry plan; after all it's not always that we visit South India. And she agreed to this, so without wasting more time, we made our flight tickets booked. As usual we were completely blank because we haven't decided where we will head first and what all places we would include in our South India tour package.
After few hours I have laid out the plan to my friend. In my plan I included Mahabalipuram and Chennai along with Pondicherry as they are much close to each other and then we can move to Bangalore, further head towards Hampi. In this way we could easily cover most of South India yet the tour would at least take 8-10 days to complete this trip. She was convinced with the travel plan and we started dreaming of exploring South India. Here are necessary preparations that we made before the trip.
Bookings of train tickets –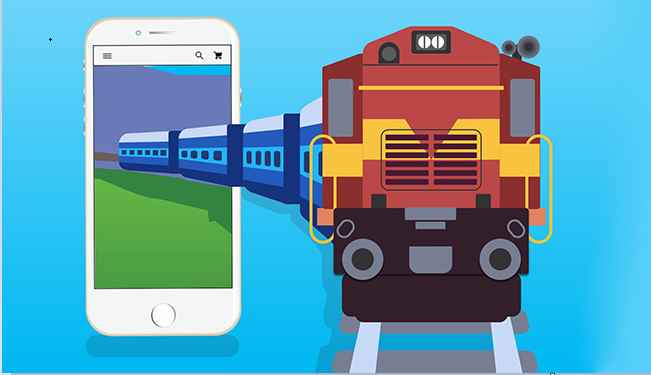 We decided to travel locally with local transport as it is comparatively cheaper, so we had booked our train tickets. The South India Tour Package from Chennai thus we book the train tickets from Delhi at first, the second one was done for Bangalore from Pondicherry, another one was from Bangalore to Hampi and the final booking was made for Bengaluru from Hospete. We had also enjoyed a travel from Chennai to Mahaballipuram by bus.
Booking a stay in Hotel –
It is usually advised to book a hotel in advance but sometimes it is better not to book them in advance while you are traveling in budget. There are plenty of accommodation options in India; if you are traveling by train you will easily find some options near railway station.
How to dress up?
While traveling clothing's and accessories are the most important things to concern on.  As we have plan our tour in the second month of February thus the weather was quite tolerable in the state like Tamil Nadu. Though, we couldn't take the sun for granted. For avoiding sun tanning, you need to pack full sleeves clothes with a main concern on the type of fabric you were. Packing mosquito repellent, medicines, sunscreen, sunglasses, and umbrella are some essentials which must be available in your bag.
Tour highlights –
Our journey begins with Chennai after a long traveling of 33 hours in train. Further we head toward finding the hotel at a minimum price and we checked in to it. The hotel manager was an average Hindi speaker whereas no one else could understand Hindi. To become comfortable, we started speaking in English. After getting freshen up, we got ready and left for exploring Chennai where we cover Murugan Idli Shop where we has the most scrumptious food served in a traditional way on a Banana leaf. Then we visit Kapaleeshwar temple, Santhome Church, Lighthouse and the Marina Beach.
On the next day at Mahabalipuram in Tamil Nadu, where we enjoyed the nature's beauty and got rejuvenate in the place with a pace of its own. After resting for a while in hotel, we were first left to have a lunch and then visit Krishna's Butter Ball, Varaha Cave Temple, Arjuna's Penance, Mahabalipuram beach. Next day visit Shore Temple, Panch Rathas, and Indian sea shells museum. Later we head towards, Pondicherry next day where we had explored Rock beach, Auroville, and some churches and other places. Further, we headed towards Bangalore where we quickly complete all the formalities of hotel and check in to it because we were tired enough and willing to take rest. At Bangalore we visit Lalbagh Botanical Garden and Tipu Sultan's Summer Palace.
Further, we head towards Hampi which is almost 14-16 kilometers from Hospete. There we first check in to the hotel at Hospete and then we headed to Hampi. At Hampi, we visit Vijayanagara Kingdom, Virupaksha Temple, Hemkuta Hills, Krishna Temple and other nearby temples. After exploring the most of Hampi we return back to Bangalore again to return back which was the end of our South India itinerary 10 days. This was the most memorable trip of my life as we had enjoyed the vibrant cultures and traditions of South India.