Who is a Mortgage Broker?
A mortgage broker is the most imperative person in dealing with the transactions related to buying of a real estate property or in advising the selection of loan for the related purpose to the clients.
They are licensed professionals who keep track of the commercial side of real estate for their clients. Utilizing their contacts with loan lenders they act as a liaison between borrowers and lenders.
TheMortgage Broker charges commission in return after the deal is closed; from one of them or both. A mortgage or finance broker either works for some organization or independently.
Mortgage broker has a very challenging role to play in the world of today where volume of property deals is huge.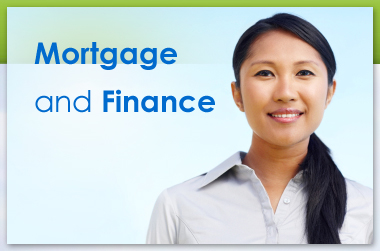 Therefore, it becomes his main objective not only to offer most competitive property rates (available in the market) to his client but to also ensure about his satisfaction.
Thinking about a mortgage broker career?
Aspiring to have a mortgage broker career, one has to be adequately trained by sound professionals, updated with the pulse of the market. The candidate should conduct thorough research about the credentials of the company before enrolling into the course curriculum.
How it helps to be guided by the professionals?
There are numerous players in the field, grooming young talent as a mortgage or finance brokers. Enrollment with such organizations provides plentiful benefits to the learners.
They charge reasonable fees for the franchise license and offer a wider working territory
Overall development of the new entrants
Dynamic learning environment
Expert guidance from the best in the industry
Provision of free software and tools
Adequate number of tie ups with commercial and residential lenders
The commissions offered are the best in the business
Full liberty of operating under own brand name
Strong support system to guide at each and every step of your journey
There are no restrictions on potential  earnings
How to join?
Taking up a mortgage broker career is much uncomplicated. The process involves this simple and hassle free procedure:
After filling out the personal details on member enquiry form (generally on the website), one of the relationship managers of the respective company contacts the prospect personally to describe the specific details involved in the process. The applicant is provided with a membership pack and an application form.
The applicant is inducted into the course program after the compliance check of the application form is completed. A broker –member agreement is signed, thereafter.
Thereafter, begins the educational course-Certificate IV in Finance and Mortgage Broking.
After the successful completion of the mortgage broker course, the participant is assisted in arranging the Professional Indemnity Insurance, FOS&FBAA membership certificates.
Subsequently, he becomes eligible to begin with the in-house training at the office of the company, if inscribed in the course curriculum.
Finally, the participant is entitled to provide the panel lender accreditation services and professionally pursue a mortgage broker career.