For some time now I've had different sensors from both Xiaomi and Aqara, the brand that makes Xiaomi and although they may seem to be the same, they are different products. Today we are going to analyze, after a long time of use of Aqara door or window sensor, I can tell you how it works and show you a little how I have it on.
We will show, both its functionality and its aesthetics and we will show you how it pairs with the Mi Home application to be able to use it in a simple way or, if we prefer, we can use it within Home Assistant or any other automation system more complete than that of Xiaomi.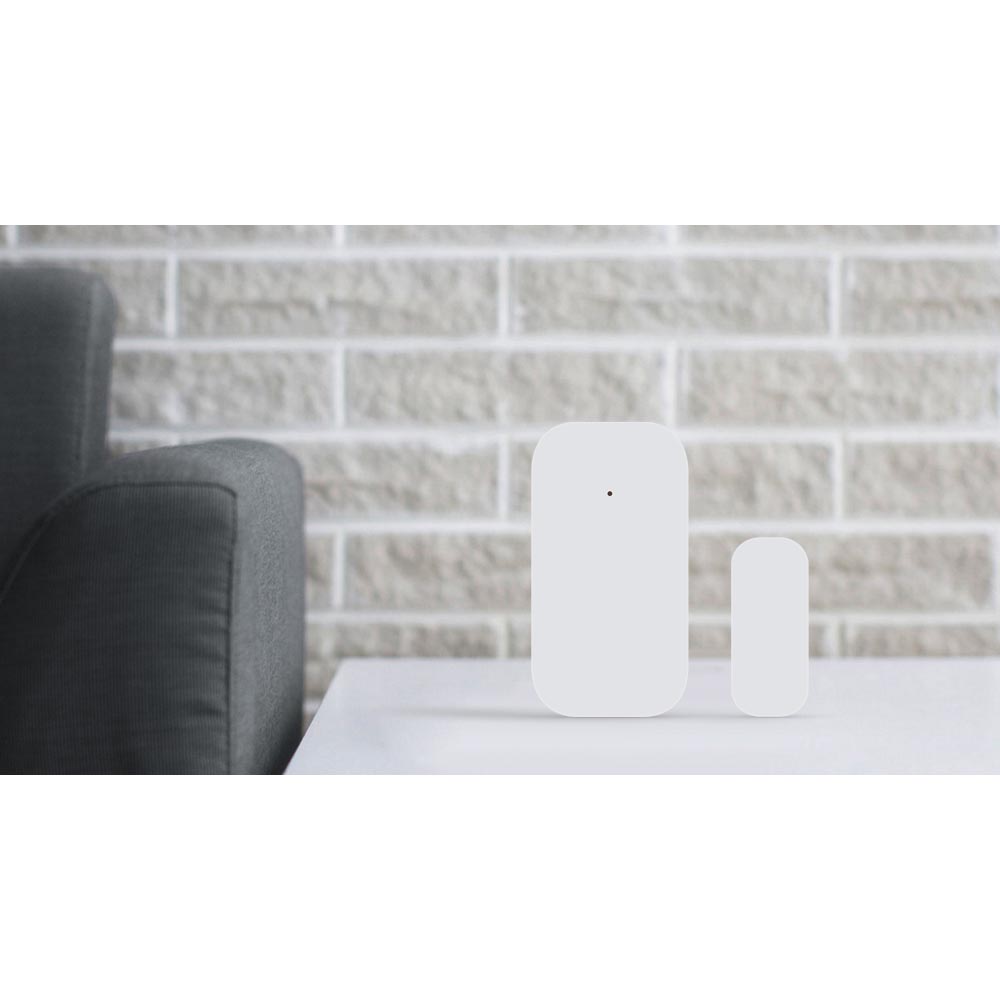 Design
This is a small device has a small hole in the front where it illuminates the LED that leads in case of pairing or activity and one of the sides, in addition to carrying the tab where we can open it to change the battery, we see the button that carries to perform the synchronized with the gateway and the application Mi Home.
On the other hand, the smallest module is the one that carries out the activation by means of the magnet that it carries inside and it will be the one that will be fixed in the other part of the door or window. Like the biggest module, it has a more square shape but with rounded edges, instead of being like Xiaomi's, more oval.
Functionality
As you can imagine, the functionality of Aqara door and window sensor is to detect if a door or a window are open or closed, something that can help us launch an action when a case or another is detected, for example, we can activate an alarm if we detect that a door has been opened if we have indicated that we are not at home. The operation, in more than 2 months of use that I have it, both in the door of the street and in a door of the terrace, has been perfect, without making any false positive and that, in the door of the street I have placed it in a place, not recommended.
In short, I can say that the operation is impeccable and with a very low battery consumption that with a battery we can last about 2 years, something that makes it very comfortable not to have to wire and not have to change the battery every few years.
Installation
The way to install it is very simple, since it comes with the adhesives in the same devices and we will have to put them to a prudent distance. The correct way to do this is to close the door or window, put one of the two parts, and check with the app in the hand at what distance is detected the other module and place it at a distance that makes a correct detection (approximately 1 cm).
It is advisable not to install in any metallic base, since, it could interfere in the operation, that if, I have it installed on a chain of door, whose base is metallic and I have not had any problem, but, you have to have clear, that could fail.
Conclusion
It is a very economic sensor, that we can find in a very economic price, they are possibly the cheapest on the market.