Research has shown that indoor air pollution is now becoming one of the major threats to our health. These health issue include: asthma, allergies, chemical hyper-sensitivity and cancer.
By adding house plats to your living / work space, you improve the air quality and greatly enhance the health of your and your family. Many houseplants will purify the air in your home, but some more than others.Here are a few of them
Aloe (Aloe vera)
Spider plant (Chlorophytum comosum)
Gerber daisy (Gerbera jamesonii)
Snake plant (Sansevieria trifasciata 'Laurentii')
Golden pothos (Scindapsus aures)
Chrysanthemum (Chrysantheium morifolium)
Red-edged dracaena (Dracaena marginata)
Weeping fig (Ficus benjamina)
Full list and more professional advices on http://plantsrescue.com/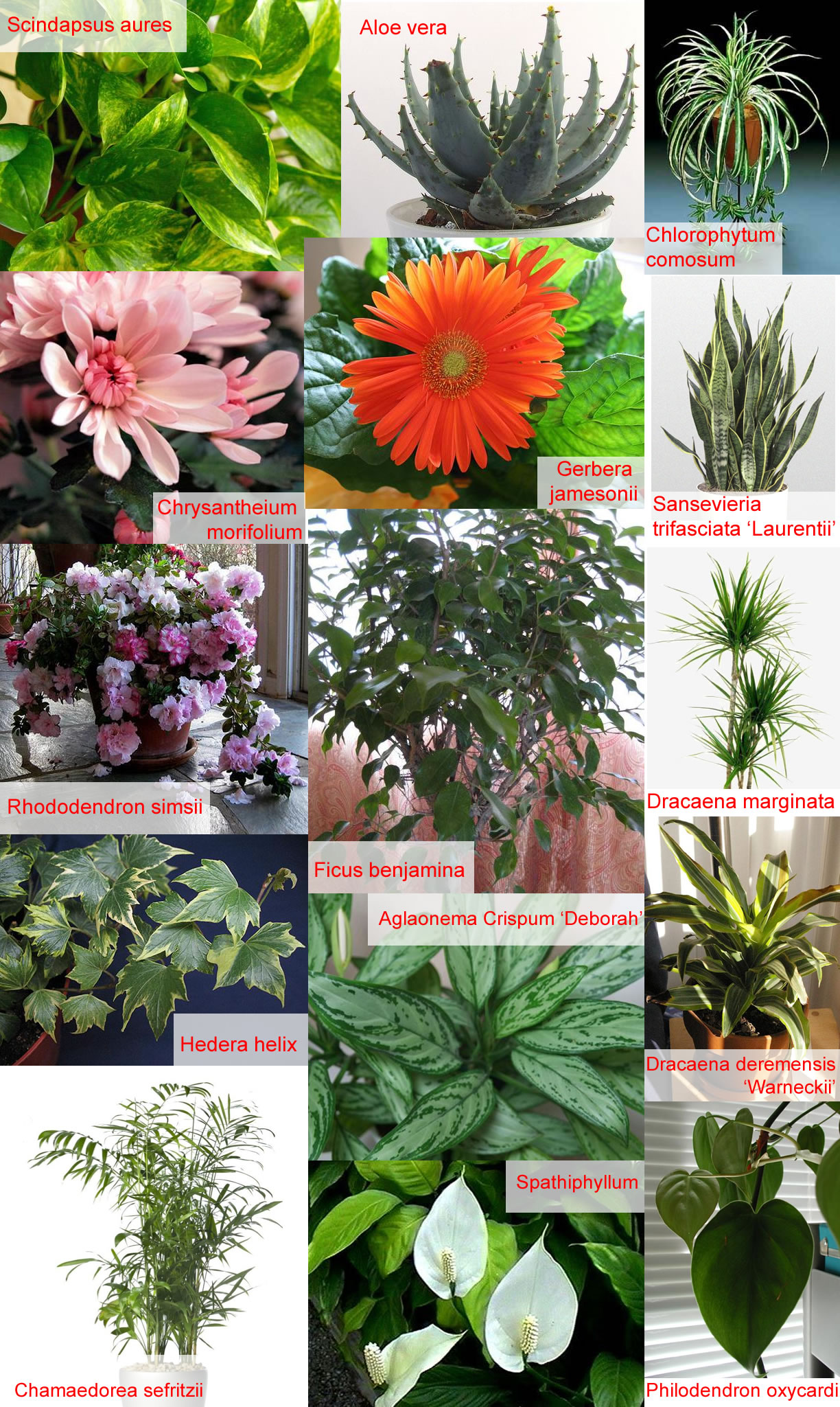 In the late '80s, NASA and the Associated Landscape Contractors of America studied houseplants as a way to purify the air in space facilities. They found several plants that filter out common volatile organic compounds (VOCs). Lucky for us the plants can also help clean indoor air on Earth, which is typically far more polluted than outdoor air. Other studies have since been published in the Journal of American Society of Horticultural Science further proving the science.