Holi is a unique, colorful and lively festival celebrated in India and in the month of March (Phalgun) on the full moon day according to the Hindu calendar. This festival brings together people from all classes and age groups. The festival comes with great warmth and high spirits. This year the festival takes place on 9th March and 10th March in all across the country.
How the celebration of Holi takes place?
Holi festival starts with a huge bonfire on Holi evening, which is called Holika Dahan. On the very next day of Holika, Dahan people play with different and vibrant colors some of which powdered with some mixed in water. People greet each other and exchange sweets like Ghujiya, Ladoo, Thandai, and snacks with each other. People come out from their homes and smudge the color- Gulal, Abeer and some natural colors on each other's faces. Kids are usually fond of playing with Pichkari and water balloons. This colorful occasion color gives everybody to reunite with family and friends and forget past unhappy things. It is a religious fever and an amalgamation of culture and devotion.
Holi festival in Rajasthan –
Celebrating Holi in Rajasthan will let you experience the vibrancy of the royal state with a splash of colors in the air. There are some of the must-visit destinations in Rajasthan take to offer a real feel of this festival. So you can include these places in your bucket list while traveling in Rajasthan –
Jaipur – is the Rajasthan's capital; fondly known as "Pink City of India" as name depict the color of Pink likewise city plays Holi in a very vibrant manner. Before the Holi celebration, Elephant Festival takes place in the state wherein elephants are beautifully adorned with silk back covers, colorful powders painting on their face and legs, embroidered headpieces and large anklets go through the streets and do various entertaining activities like Elephant races, polo, and tug of war. This festival attracts a number of inbound tourists to this state.
Banswara – enjoys a tribal celebration that takes place which is performed by the Bhil tribe. On this day Bhils wear their traditional attires and perform a traditional folk dance called Ghair. The sound of music instruments makes Holi so unique and special. The amalgamation of dance and music and some added color to their faces make the picturesque to live long in your memory boards.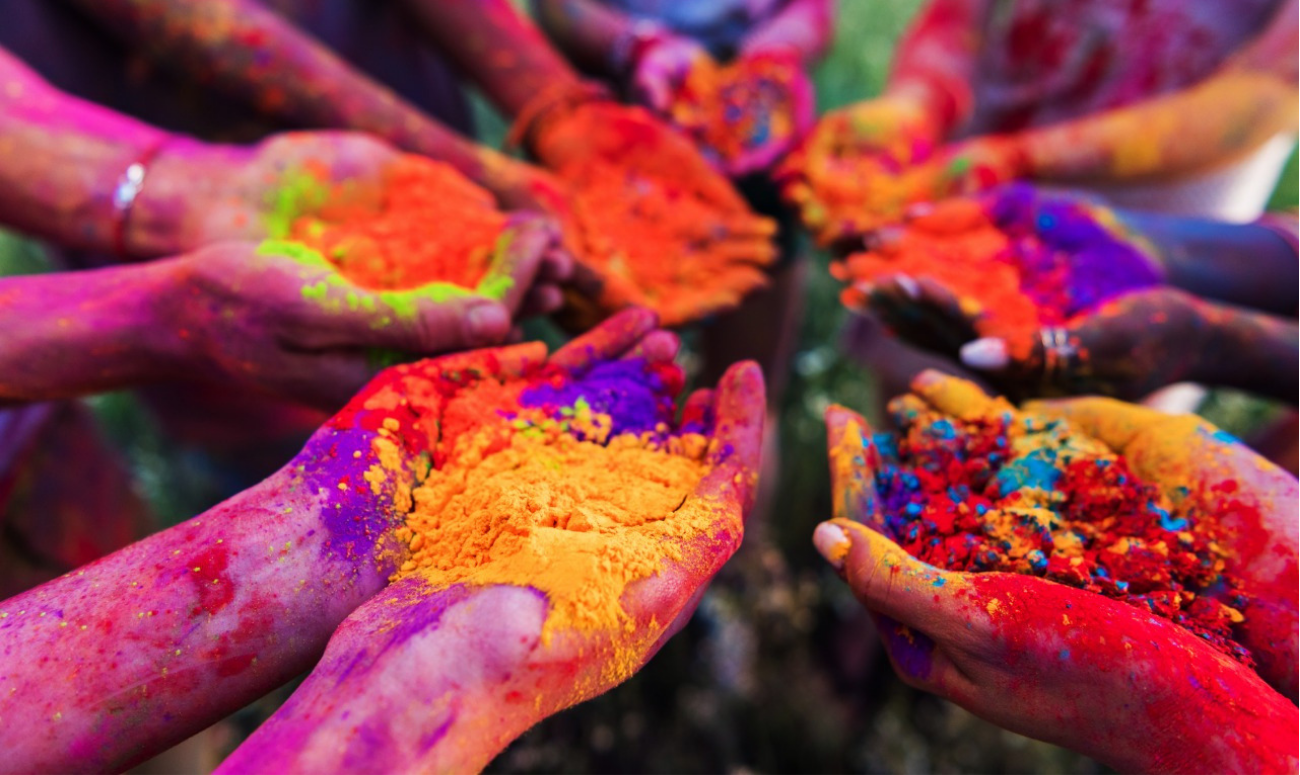 Bikaner – will let you know another name of Holi that is Dolchi holi which is celebrated by 'Harsh' and 'Vyas' communities. They threw water from specially designed vessels called 'Dolchi'. Interestingly this tradition was started with a dispute between the two communities and the reason for a dispute was believed to be over food.3
Ajmer – the city celebrates "Mali holi" by the gardener community of Rajasthan in a very unique style. In mali style holi men scrub powder color on women and in against women strike back by hitting them with the long price of cloth or hard stick. Here one thing is noticeable that they do not fight with each other, indeed this is a kind of festival fever in which they blend with honesty and lively.
Bharatpur – celebrates "Brij Holi" which was started in the 18th century by Raja Surajmal that precedes the festival. Lord Krishna is worshiped during the festival and various dance and stage performances take place in the city. You will find glee and spirit atmosphere in the city which can be felt everywhere around.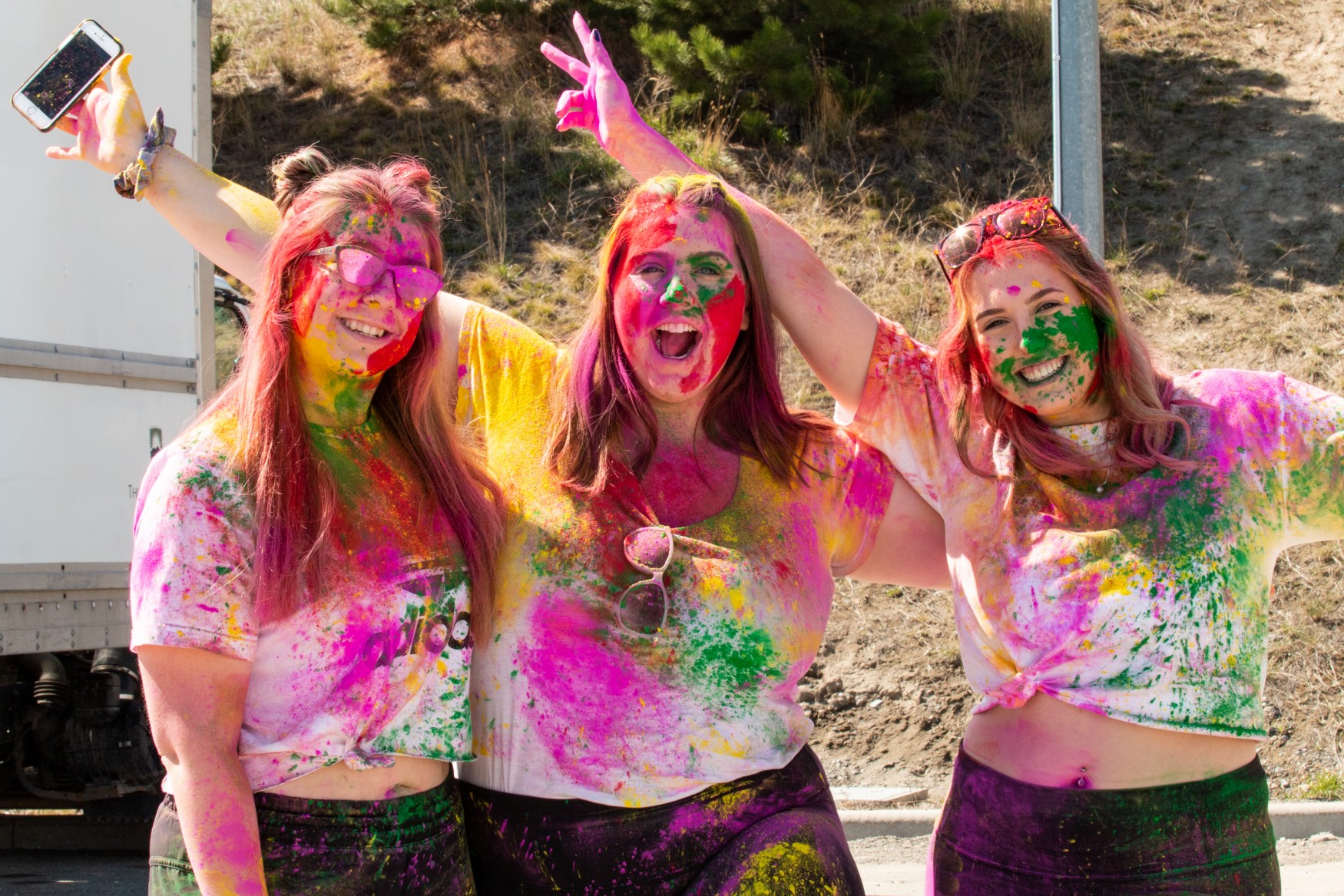 Rajasthan beholds the distinction of being reputed as a royal place in the country where Holi is celebrated in a royal way. From the attire to cultural programs to the affluent displays of grandeur they inherit from the royal families celebrating Holi in Rajasthan. As we all know that Rajasthan is a colorful state and festival-like Holi makes it's more vibrant and colorful. The beat (Thap) of Drum (Dhol) and color blend with the sand of royal Rajasthan. To experience the royal Holi celebration, Rajasthan is a great place for you. So book your Rajasthan Tour package to experience the warmth and enthusiasm of Holi in the state.
This Post is Originally Posted on www.topindianholidays.com/blog