When there is a momentous occasion on the horizon, there needs to be an equally momentous soirée to mark the event, but choosing a theme to cater to everyone's tastes is nigh on impossible, so don't even try. Catering to the majority is good enough.
An 80's theme is always a popular choice. Big shoulder pads, flashing neon lights, ghetto blasters, Rubix cubes, crazy perms, leotards, and leg warmers. The outfits are fun and as for the music, I'm not sure it gets any better! Whitney Houston, A-Ha, Prince, Micheal Jackson, and Madonna to name but a few!
The 80's playlist will definitely be a dance floor filler and if you are wanting to carry on the theme further you can serve drinks synonymous with that era. Long Island tea, any blue cocktails!, B-52's and slippery nipples were all a popular choice and once the party is in full swing, get the games underway! Break dancing, air guitar, moonwalking and lip-syncing competitions all add a fun twist that will make your guests talk about your party long after the hangover fades.
A Sports Theme. If the recipient of the birthday bash is an avid sports fan, centering the bash around this theme is an excellent idea. Guests can come as iconic sports starts, referees, or mascots and the decor can either be centered around one particular team or a multitude of sporting events. Guests can be split into teams, possibly family members, nationalities, or age, and party games can be fun and inclusive. Balloon relay races, cup stackers, and beer pong are a great way to break the ice inject some camaraderie.
High tea
High tea can offer an extremely pretty setting, particularly for a morning or afternoon get together. Intricately designed and none matching chinaware gives a real boho feel.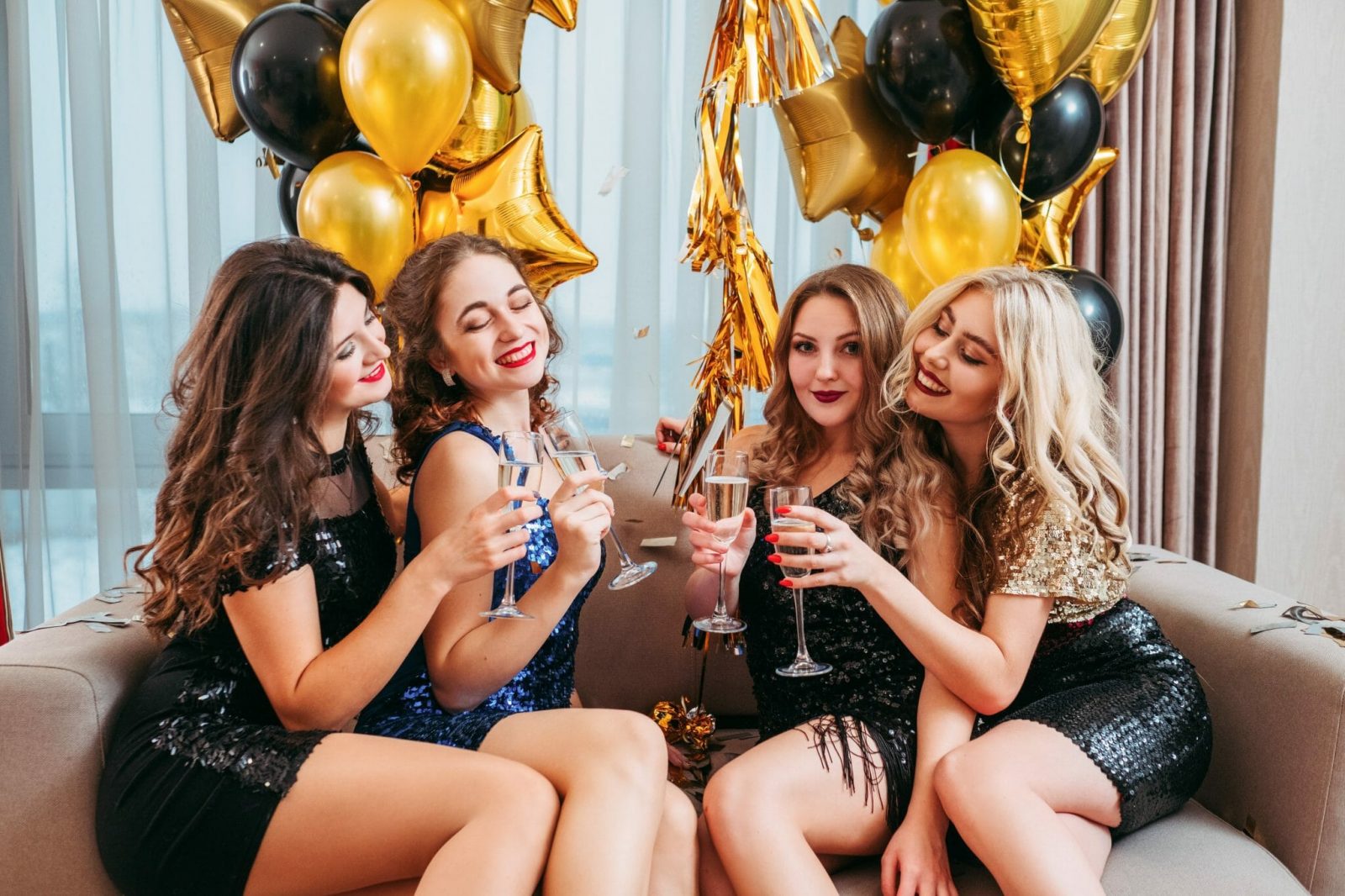 Adding candlesticks, floral table toppers and a photobooth constructed with treated and distressed pallets can provide a rustic yet elegant setting. Matching Tiffany chairs finish the set off perfectly, or if you are hosting a more intimate gathering, cushions on the floor look equally as stunning.
Back yard BBQ
If the budget is tight, hosting an event at home can be a sensible choice. If the majority of guests will be family, you can ask them all to bring a dish to lighten the load and your spending. If you want to steer away from the usual Spotify playlists and make the event a little more intimate and special, you can hire a band or singer. There are lots of apps and sites online where you can conduct auditions and there are artists to suit every budget.
Whatever the occasion, try to plan it in the hen party houses around the guest list. For an 80th birthday party, you can assume that many of the attendees will be well into their senior years so you may not want an Ibiza-style DJ.
It is mostly common sense. Choose food and drink that will appeal to most palates.  And even if you do choose a theme such as the '80s, allow the DJ to be flexible and accept requests from other eras.
Games can be an awesome addition to any party, but don't pressure guests into playing. Many people are happier to watch from the sidelines.
Try to allocate a person to work the room, if there are guests that have arrived alone, introduce them to others. Parties can be daunting for some and sitting alone can make the event torturous. As the party gets in full swing, the tunes are banging, the drinks are flowing and everyone is having a great time, you can relax and enjoy the night, revelling in the glory of a job well done.