We all know Google AdWords is such a massive piece of software for advertisers, makes it harder to fully understand its each and every function. Here I'm going to cover the major mistakes that are made very frequently and the things that you should do with your campaigns.
In search network campaigns you have the option of choosing search network and display network or both. What u should do here is choose search network only because display network is completely different than the search network as nobody goes on in display network and searches anywhere to target your ads.
Basically what happens is if I am targeting the keyword "PPC advertising agency", in search network my ad will only appear when someone goes to Google or a search partner and types that in. on the display network, they are going to try to find websites that match "PPC advertising agency" so it might show up on websites which are relevant but I am not reaching people real time or I am not reaching people as they are typing it in.
So in search campaigns, you should only use search network including Google search partners
Not using negative keywords, while setting up the keywords of their respective campaigns what people don't do is adding negative keywords as well. For example you are running an adwords campaign in your city for your hotel service, let's say your keyword is "hotel service in Sydney" in this case if someone searches for "worst hotel service in Sydney" it will show your ad as it has the keyword that you have chosen to pay bid on. And it is pretty clear that you would not like to show your ad in this case as it not only wastes the budget of your campaign but also shows a negative image of your business over search network.
So, in this case, we will add keywords like "worst" "bad" in negative keywords section to make sure you are targeting your desired audience, you can add this on either campaign level or ad group level.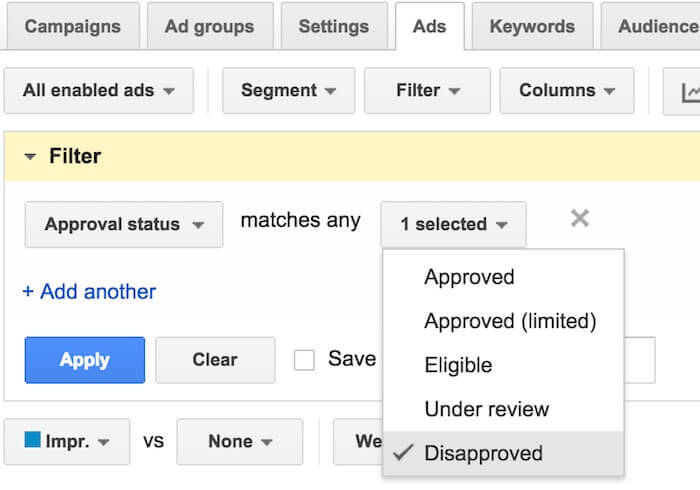 Poor keyword research and broad match, mistake that most people do are they don't do proper keyword research before choosing their keywords or they just randomly type in what they think people are going to type.
Keyword planner is provided by Google AdWords through which you can find the keywords that suits your business goal also shows you the competition and the average cost per click on that specific keyword. But the words shown by the keyword planner are broad match keywords and people just starts using that keyword in broad match, now the problem with broad match keywords is that you just cannot control them at all.
So its very important to understand all the keyword match types broad, broad modifier, phrase and exact to run a successful campaign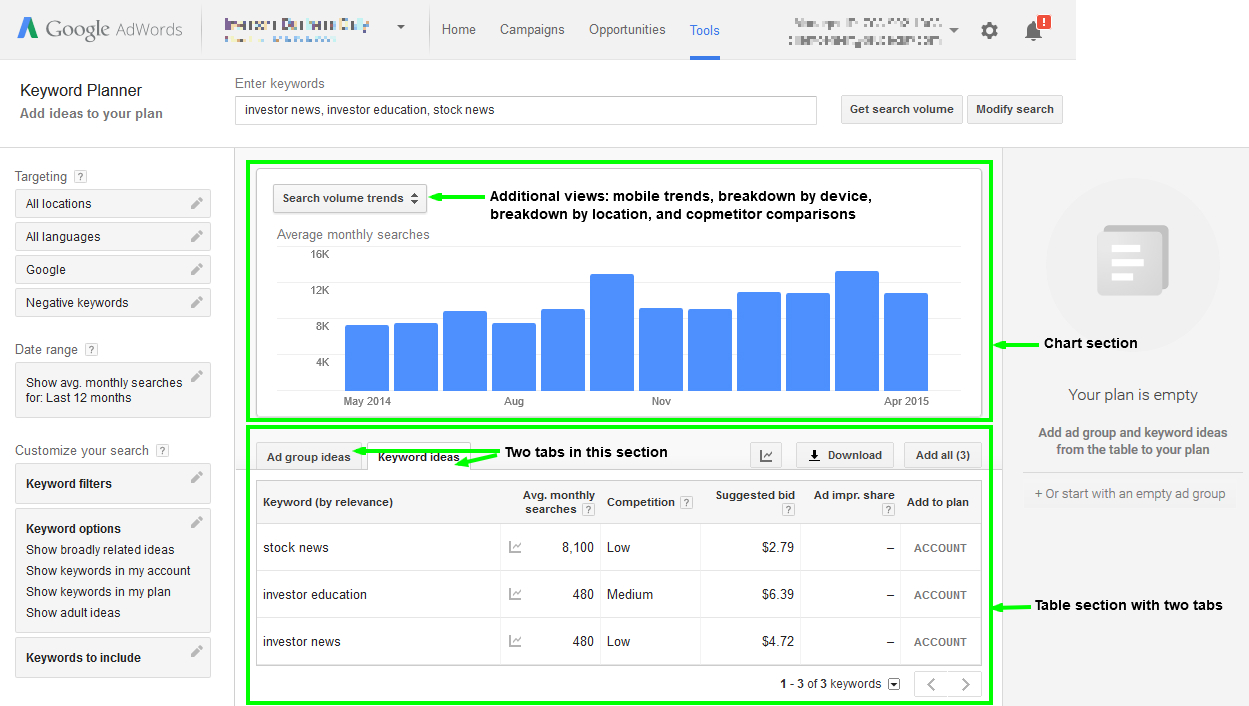 Not testing bidding strategy or only using one bidding strategy, while creating a new campaign you have the choice to choose between different bidding strategies.
You should start with manual CPC as you can control your bidding charges and gives you a lot more control so that you can test things out then later you can move over to automatic bidding options.
Among the automatic strategies the 2 you should get on is Target CPA and Target ROAS, maximize clicks is also helpful in some cases when you want to drive more and more clicks to your website within your budget but the negative to this is sometimes you campaign goes to that keyword which is low on cost but they not really valuable to your business. So that's why maximize conversion works better as Google AdWords will test all your keywords and ad groups, although it's a bit costly it will eventually find the optimized keywords for your business.
Personally, I like Manual CPC over all others as I can choose my keywords through keyword planner and find my own bids for each keyword and then optimize everything manually cutting all the cost that automatic bidding charges while doing it for you.
Target outranking share and target search page location is something I don't really recommend unless you have a very competitive industry.
Google AdWords is a complicated tool to understand, get yourself educated about Google AdWords at Digital Technology Institute in Delhi
Website: http://www.digital-marketing.institute/courses-in-delhi-with-placement/