Cosmetic treatment and cosmetic skin fillers are often used are becoming increasingly popular.
Though there are lots of articles online concerning its complications, it is important to know that if the aesthetic physician can identify the complications very early and manage these potential complications, there are higher chances that it will not occur.
Dermal filler is a type of cosmetic skin filler. This is like a Gel substance. This is injected beneath the skin of a patient for the restoration of lost volume, smoothing of lines and softening creases. From various surveys, it has been discovered that over one million people both male and female annually go for this facial rejuvenation treatment.
What are the compositions of cosmetic skin fillers?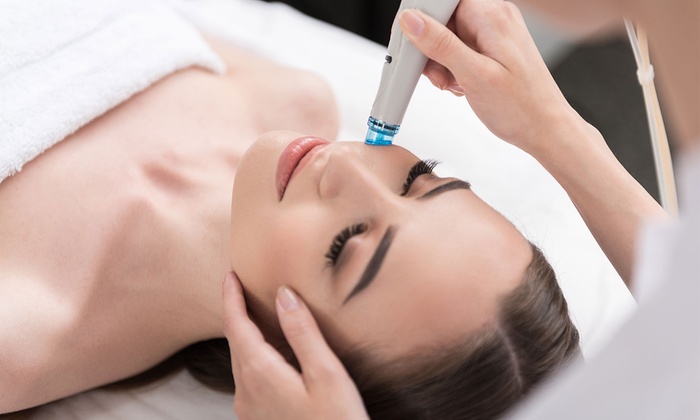 Calcium Hydroxyapatite (CaHA)
This is referred to as a naturally occurring substance. It is found mainly in our bones. At the usage of fillers, the calcium particles are microscopic and suspended. CaHA fillers last longer than other filler combinations. CaHA helps to stimulate the natural production of collagen. CaHA is also useful for deeper lines and wrinkles.
This is another naturally occurring substance. But this is found in the skin, not in the bone like CaHA. It is helpful for keeping the skin plumped and hydrated. It is a Gel-like so it is soft. It also helps to minimize the discomfort during and after cosmetic skin filling treatment.
This has been in use for many years. It is a biodegradable synthetic substance. It is known and classified as a stimulator of collagen. It is useful for smoothing fine lines; it helps the skin to rebuild natural collagen. It is mostly used for treating deeper facial wrinkles.
Polymethylmethacrylate (PMMA)
PMMA contains collagen believed to be a naturally occurring substance. PMMA known as a synthetic and biocompatible substance provides structure and firmness for the skin.
Why are cosmetic skin fillers so popular nowadays?
It is believed that cosmetic skin fillers are more cost-effective than going for surgery since the essence of the two is to look younger. Hence, many individuals are choosing it over other methods. Therefore, it does not come as a surprise that these fillers have become so popular nowadays.
Similarly, it is worthwhile to note that the popularity of these fillers is also due to the numerous benefits that they offer. These benefits include.
It smoothens out the chin crease
It plumps and enhances the lips
It enhances and restores volume to sunken cheeks
It improves symmetry among the facial features
It smoothens out lines around nose and mouth
Complications associated with cosmetic skin fillers
Complications associated with cosmetic skin can be managed by an aesthetic physician if he or she can identify the symptoms as soon as possible.
The complications can be as a result of the following;
Complications can occur if the physician lacks knowledge or does not have sufficient experience concerning cosmetic skin fillers.
Complications can arise if the non-resorbable products are permanent or if the material is antigenic in nature
Complications can occur if there is an alteration to the host defense mechanism.
Do you care to know more about dermal fillers in London? Follow the link and learn more.