Introduction
Are you looking for the just-released regency romance novel by Donna Hatch? Definitely yes! Christmas Secrets has become the most sought-after novel several days after its release. This novel is one of the best when it comes regency romance. The novel comes with a unique setting, language, and style which attracts many short novel readers. It is written by one of the best authors in the country thus it has all the qualities of a good regency romance novel.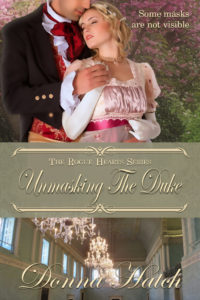 About the just released Book
Christmas Secrets has a unique title which is a reflection of the novel's contents. Donna Hatch perfectly chose the title as well as the plot. This novel focuses on the early times during Christmas day celebrations. People used to have different celebratory customs which varied from family to family. Some families gathered and engaged in a ghost storytelling session. In this book, Donna focused on a setting where people gathered for a Christmas day celebration. Will and Holly are present at the party. They are the two main characters in this regency romance novel.
As the celebratory customs demanded, spouses had to kiss at a specific time during the celebrations. Will and Holly find themselves at the center stage and they were expected to kiss. Will never saw that coming as well as the beautiful lady; Holly. It was difficult as they didn't know each other but because they found themselves in the situation they had to. Will went closer to her and held her hands. He kissed her on the cheek. People present weren't satisfied and asked for more. Will had to give Holly a heart-shattering kiss.
The kiss left them breathless. It was so special. Will is now confused either to change or stick to his plans of proving that he left his rakish day behind. He also has a secret that he knows can bring Holly closer or keep her away for good. Holly, on the other hand, is excited. She wants to learn the identity of Will and at the same time, earn her mother's approval by gaining the notice of a good-looking earl. The novel is one of a kind. Buy it to find out whether they ended up together,and if they did, how was their journey.
About the author; Donna Hatch
Donna Hatch is an American writer who has achieved a lot in her career. She is hardworking, determined and above all talented. She is the best regency romance author in the country. She has authored many novels such as Courting the Countess, The Matchmaking Game, Courting the Country Miss as well as the best-selling series; Rogue Hearts Series. This series comprises of several books which have made her proud such as The Guise of a Gentleman, The Stranger She Married, A Perfect Secret, Unmasking the Duke among others.
Conclusion
Donna has received many awards for excellence throughout her career. Her new release is a continuation of the excellence in the writing industry. Donna has made Christmas Secrets available on Amazon where readers can purchase it at a pocket-friendly price. Get your copy today and you will have a taste of the newly released regency romance novel.