One should always know what he or she is supposed to do in an exam. But knowing what not to do prevents you from committing silly mistakes. Silly mistakes which can result in a blunder of a PTE ScoreCard.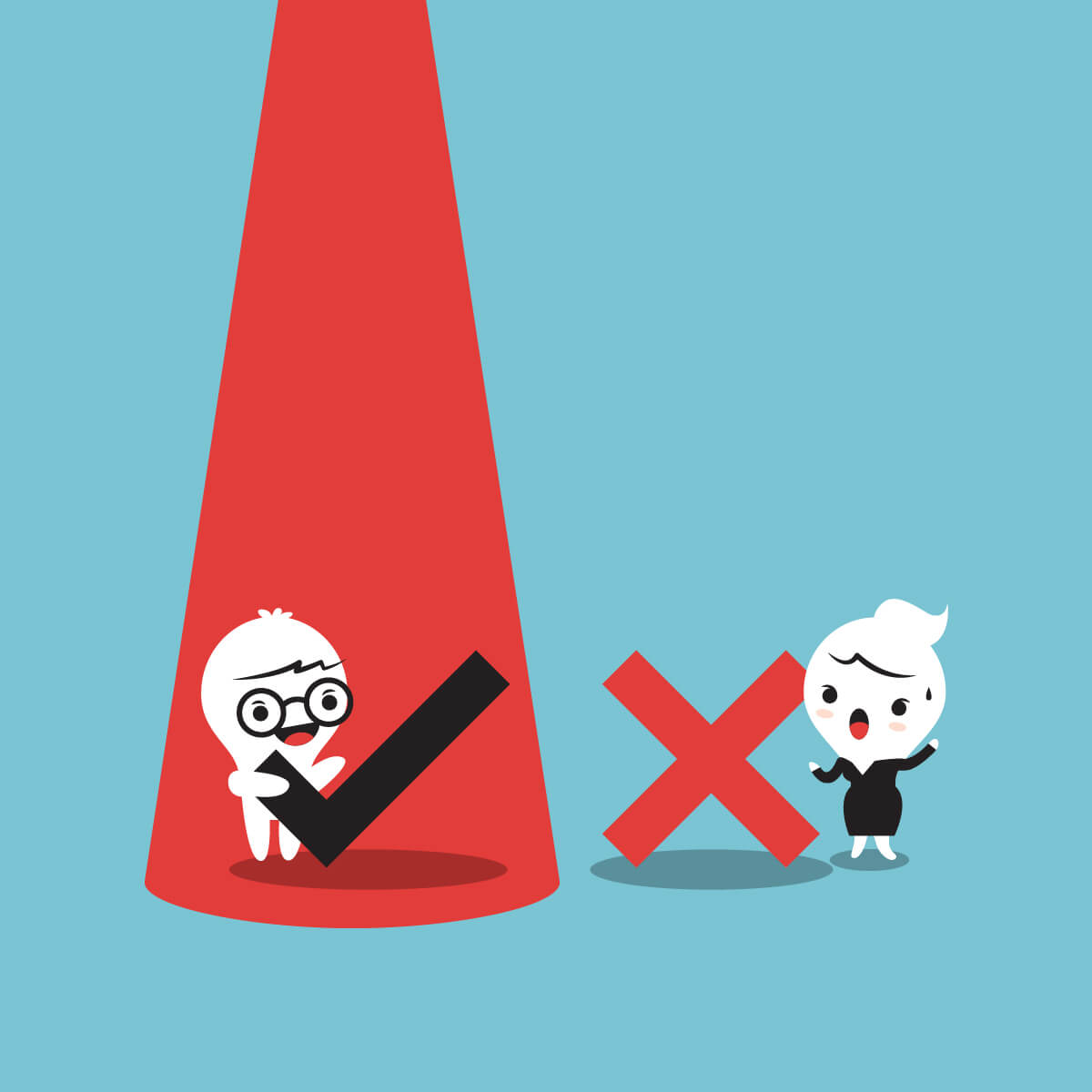 We will continue by dividing the do's and don't into sections:
PTE Academic Speaking Section
The Do's
You should speak at a normal pace.

Know your intonations.

Prepare yourself before the recording starts.

Use notepad if you have enough time to prepare for the answer.

Structure your response and add pauses wherever necessary.

Practice keeping your response within the time limit. Else it can result in incomplete responses.
The Don'ts
Don't speak too fast or too slow.

Don't use any slang language. Although the use of idioms is perfectly fine.

Don't let microphone sit idle for more than 3 seconds or it will turn off.

Don't jump to the next question before the microphone turns off.

Don't use fillers like 'ah' 'umm' etc. They can certainly result in low oral fluency scores.

Don't abruptly end your response.
PTE Academic Writing Section
The Do's
Grammar and structure matter the most here. Double check your answer for it.

Always stick to the prompt.

Write within the word limits.
The Don'ts
Never write entirely in capital letters.

Don't repeat too many words.

Don't forget to put punctuations wherever necessary.

Using unnecessarily complicated vocabulary is a no-no.
PTE Academic Reading Section
The Dos
Skim & Scan before actually reading the whole passage to make it easy for yourself.

Choose time wisely as you need to cover all questions in the given time.

Make sure you understand the idea of the passage before answering the question.
The Don'ts
Don't spend more than 2 minutes on each question. You can practice to know what works best for you. Your goal is to cover every question.

Don't leave any question unanswered.
PTE Academic Listening Section
The Dos
Read the question before the recording starts. A sign of good time management.
Note down keywords wherever necessary. For example, summarize spoken text is an ideal question type to take notes.

Listen to the full recording until the very last second.

Close your eyes to concentrate better if needed.
The Don'ts
If you missed some information, let it be. If you concentrate on that, you won't be able to listen to what's been playing at the moment. Don't concentrate on what you missed.

Don't let yourself get distracted. This section needs you to be attentive.
We hope this helped you. Remember that practice is the key, good luck for PTE Academic from PTENOTE!