Whether you've decided to sell your home or just to make it more enjoyable for you and your family, the curb appeal of your house can make a lasting impression on both prospective buyers and your visitors. Not only does it represent the style of your entire property, but it also says a lot about your personal taste. Thus, it's important that your home's exterior has a stylish and welcoming appeal that will help you win over potential buyers and make you feel proud of your home.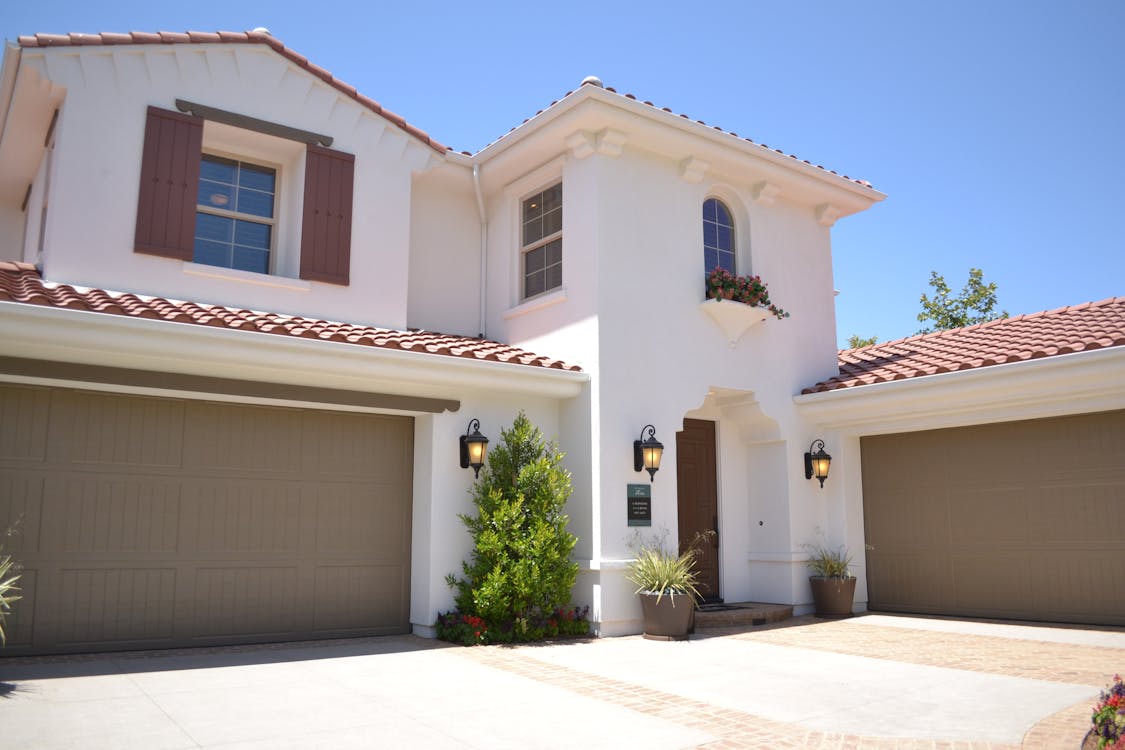 Exterior lighting for a heavenly glow
Lighting has a great transformative and decorative power that you need to use to your advantage. A gloomy and dark home doesn't breathe with positivity and warmth. To give your home a welcoming feel, you should emphasise its features, and lighting is just the way to do it. The key to using lighting efficiently is subtlety. For example, you can hide garden lights in trees and bushes to create a magical atmosphere. You can use lighting fixtures as stylish accent details, but make sure to pick those that work well with the general style of your house. Of course, your front entrance should be well-lit, so you can place lights at the both sides of the front door for symmetry, or use trendy lanterns for your porch.
Front door for a welcoming atmosphere
As one of the focal points of your home's exterior, the front door should be well-maintained and stylish. If your front door has become really worn-out, you should consider replacing them with a new one. However, if it only needs some styling up, then you can give it a new look with just a few easy steps. The easiest way to dress up your front door is to repaint it in a new hue – just make sure to use healthy, eco-friendly paint. You can either pick the same colour as for the rest of your house, just a different shade, or go with a bolder, more conspicuous hue. Afterwards, you can polish the knob or replace it with a new one – even the smallest change can make a big difference.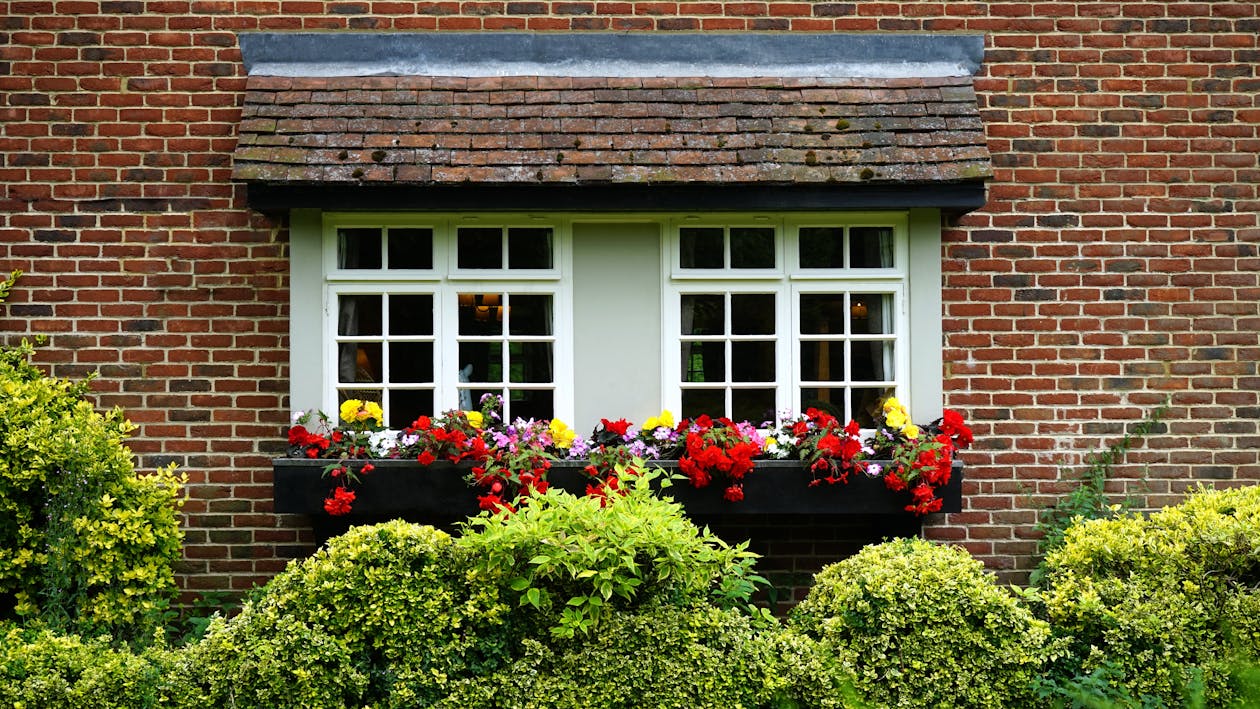 Outdoor haven for peace and quiet
Nothing will make your home's exterior more appealing than an outdoor sanctuary. Even if you don't have much space for a large garden or a patio, you can make some room for a small natural haven. Whether you want to add a deck, porch or patio, this project will make your home more appealing, increase its value, and you'll have your own personal sanctuary. After choosing the area for your outdoor space, you can decorate it with comfortable outdoor, or even indoor, furniture, several plants and proper lighting.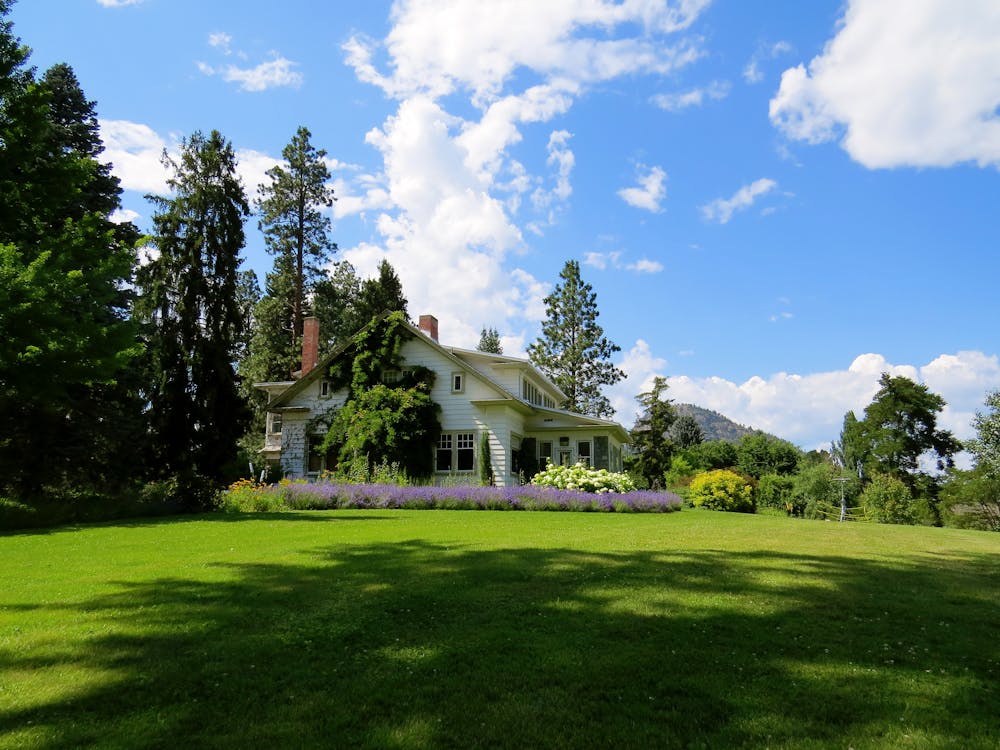 Greenery for a natural vibe
Greenery is simply a must for a stylish and appealing home. If you don't have a big garden or a lawn, you can add just several plants, and you'll notice the difference immediately. Plants will give your home a fresh look, and bring positive natural energy. Of course, it goes without saying that you need to take care of your plants – don't forget to water, trim and landscape.
Façade for a visual appeal
No matter how many changes you make, a peeling façade will make a lasting, but negative impression. Although you cannot judge a book by its covers, you can judge a house by its façade because it says a lot about your style and care for your home. A simple yet effective solution is repainting your façade to give it a fresh look. Going with a neutral colour is a more elegant, timeless choice. However, if you don't use high-quality paint, it will start peeling off before you know it. To increase its durability, you can go with cost-effective fibre cement cladding that is resistant to scratches and other damages. In addition, this type of cladding is eco-friendly, so it's perfect for designing a green home. It's important that your façade matches the general style of your house and its exterior. Having modern home décor and vintage façade might seem a bit unbalanced.
Your home's exterior will make a lasting impression on anyone who lays their eyes on it, so you better make it count. With just a few simple steps, you can give your home a new look and increase its curb appeal.