As technology is growing at a pace faster than Usain Bolt, projects are getting real huge and complex too. According to a study conducted by the Project Management Institute, more than 41 percent of projects in 2017 were categorized as high complexity projects. And managing all these high complexity projects is not easy. In fact, some project managers would rather choose to break the Da Vinci Codes than handle a high complexity project.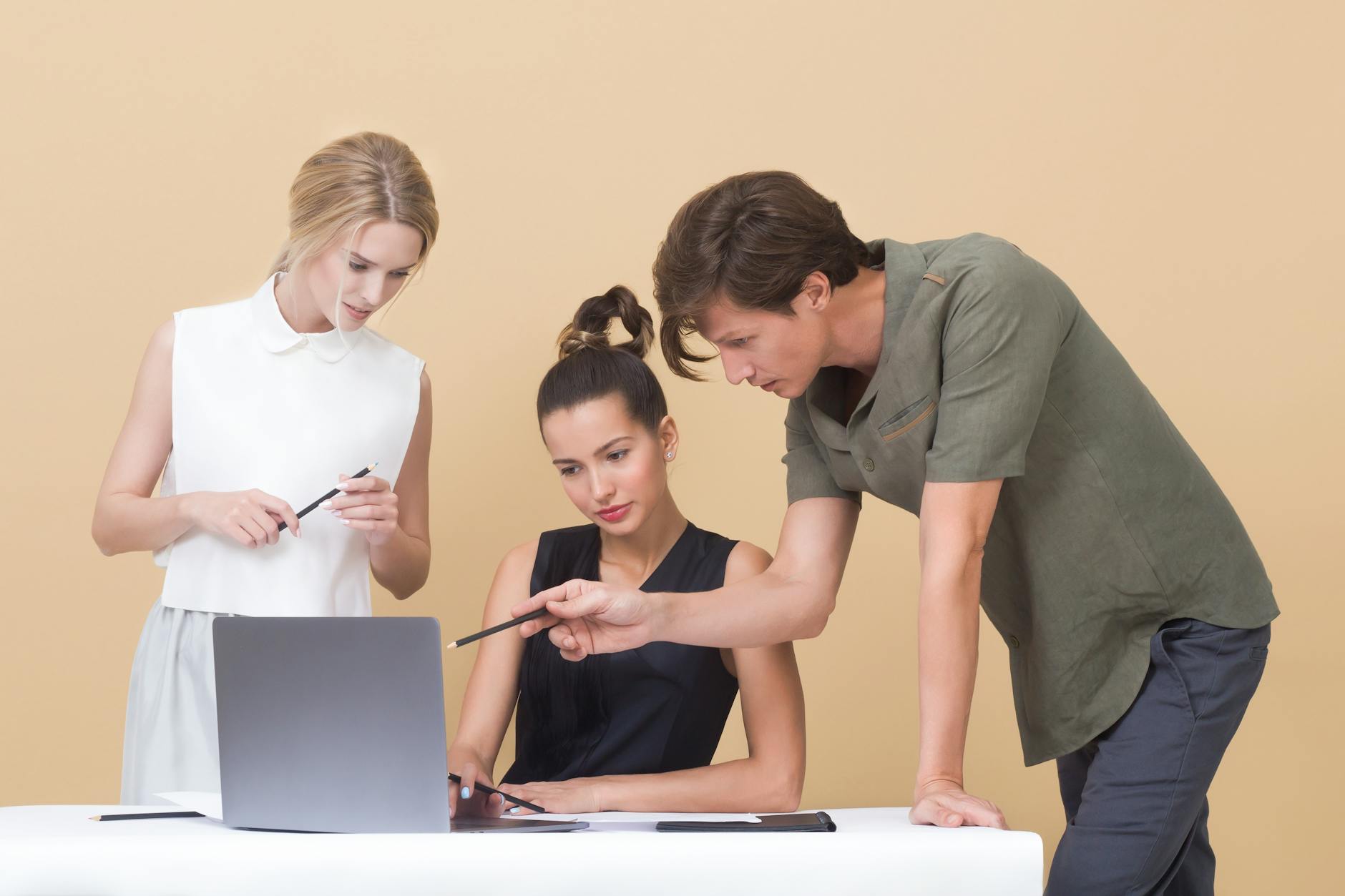 Image Source:pexels
However, effective project management is the secret to success. Try its best practices when for you achieving a project goal looks like waging a war against an army of zombies. Although each project is unique, a calculated and measured approach will always help you get results. In this blog, we have got you 10 best project management practices to crack any project goal you may have in your mind. Here we go:
Keep the Project's Lifecycle and Completion Criteria on Track
Three most important things to see if you will be able to finish your project on time are the project's lifecycle, key milestones, and completion criteria. Once you have got all these three things on track, you will realize that some common issues of a project are already under control. 
Your team has a clear vision of the goal not only when you are planning, but also when execution is taking place or when you are delivering the final product. So just get these three key pillars built in your mind when writing your project scope and timeline. This will help you in smart decision making and achieve success on time. 
Know your Project Scope and Requirements 
We start off a project with a bang like Tom Cruise on some mission impossible. However, over a period of time, everything about it begins to get slower than starving zombies. With so much flying around, we take a wrong turn on the course and, suddenly, the vision is disappeared. 
So it is very important to develop a project scope and outline all your requirements beforehand. It makes you and your team's journey quite easy. You are aware of the things your project will need. Getting rid of things you do not is like making your road to project goals obstacle-free. 
Get Your Team Organized and Structure
Three hundred Spartans gave a tough fight to Xerxes and his massive Persian army. How? It is so easy to answer that. Spartans were organized. 
If you too want to achieve your project goals on time, you will have to turn every team member into a Spartan. Define their roles and have just a perfect team structure. Do not let them lose like werewolves on the prowl. Give them a direction to march. Specify their roles and their importance to make a difference. Define systems to them for routine tasks such as testing and approvals. All of it automates the process. The roadblocks begin to go away. 
Make a Quality Assurance Process Team
This is quite an important thing to have if you seriously want to achieve your project goals. Quality assurance is important because it helps you detect issues with your project at the right time if there are any. Suppose that you do not have a quality assurance team. You and your team are working hard through days to achieve goals. Then, suddenly, upon delivering the product, some issues arise. You will now have to go all over again to resolve the issue. This is such a waste of time.
The quality assurance process team helps you detect any issue with the project right when it occurs. Products that you find good are not necessarily what interests others also. This is when the role of a quality assurance process team comes in place. Detecting an issue at the earliest is a good thing since building a project on a weak foundation will only result in failures. 
Have a Project Plan 
You should have a plan of what you want to achieve and how. Working in no direction with a blurred vision will only get you nowhere. So before entering the dragon, get yourself a well-structured plan. Your team should understand the requirements and expectations of the project. This will help them achieve the target easily.
There should be strict guidelines. Your team should be aware of it all. The idea is to have a clear roadmap. No doubts. 
Adjust, Manage, and Adapt According to Changes
All right! So you have got everything streamlined. The roadmap is clear. The team knows their roles and responsibilities. Target seems achievable. But you know what? No matter how perfect your planning is, changes are bound to catch you off guard. They will happen no matter how good your strategy is. So your planning should have some scope for these kinds of changes also. 
Adapt to changes gracefully. Once you have realized the change taking place around you, find a solution for it. If it requires you to change your strategy,  then do it wisely. Changes will force you to make changes in your existing plans. Understand them carefully and adapt to them. 
Have a Right Action Plan for Plan B
Since your plan A is not working due to unexpected changes you do not have control over, you must keep a plan B always on standby. But having a plan B only is not enough, to be honest. Actions make a project successful. Right execution is key.
You must have an action plan for your plan A also. But that may not necessarily work for plan B. So you got to choose another action plan. Research, work hard and discuss to devise a new action plan. It will always work. Your action plan should be in sync with your project goal. 
Get your Escalation Plan Right
Working on a project with a team to achieve a certain goal is not always a piece of cake. It for some is an Indiana Jones' hunt to get those crystal skulls hidden in the kingdom of Akator. You may have to deal with a lot of things that you had not thought of in the beginning. Not all problems are predictable. Some of them are born as you go along. You can make a plan to deal with only common problems. But what if you are confronted with something unique. 
Conflict of thoughts and perspectives within a team is very common. Create a platform for everyone in your team to express and communicate. Give them a platform to indulge in healthy debates. Give them the freedom to talk about what they feel. 
Imagine an issue flourishing and your team is not taking an action. Your team is hesitant to talk about it. It might not be a serious issue as such but communicating makes it easy to deal with other big issues in the future. According to a recent report, more than 57 percent of projects fail due to lack of communication. So get your escalation plan right. 
Manage Your Finances Wisely
We often think that just having enough funds guarantees success. However, that is so untrue. Poor fiscal practices can do more harm than you can imagine. You got to manage your finances very smartly.
If implemented properly fiscal practices can help reduce risks involved in a project and also enhance the likelihood of success. A project requires company expenditures for sure. But you can't go about doing it just like that. You need to have proper planning. The budget should comply with your project goals. To analyze both internal and external policies and regulations to ensure that you invest wisely. Develop a procedure for reporting expenditures. You should also involve the head of the finance department of your company to monitor all transactions. 
Have Proper Infrastructure 
Just when you think you have got everything in place, there is something you are missing for sure. From finances to escalation plan to whatnot, the scope of missing something is always there when you are handling a project. 
Having proper infrastructure is one such neglected aspect of overall project management. Ensure that your team has the proper infrastructure to support the project's efforts. There has to be the right technology to help team members communicate and do other key stuff. Computer systems, desks, devices, and chairs, etc all got to be right in place. All these small things go a long way in achieving your project's dream. 
Leadership and Governance
Whenever we hear the term leadership we think of Hitler in uniform or Thanos bashing all the avengers. But the reality is slightly different from what we often you know make a picture if in our minds. Hitler became a leader because he had the nerves of all his people. People in his army…in his team trusted him. He bought their trust in exchange for something good or maybe better. And you got to be the same guy. 
A leader is not someone who only leads to blindly. He os she is somebody understands his or her team skin deep. A leader knows the capability of its team members. He or she has the ability to boost the capabilities of their team members to an extent that not even they know. Be a leader who can help them show the way to the direction. Clear their visions and their perspective of the project. Get them the platform to communicate, to grow, and showcase their talent. Take your team with you. 
Have a Risk Response Team om Stand By
Our project planning is as good as Ethan Hunt himself has created it. There is nothing we think can go against the plan. Well. That is what we do always. We plan and believe that not even Hulk can take against our wishes. However, the reality is different. We are often confronted with unexpected issues. They are sometimes so bad that you might have no other option but leave all that you have done behind. Do other stuff. Give up whatever you have been doing. A lot of managers do it. A lot of projects go through such situations. Changing the course of the project is a very tough decision. You will have to change everything from the beginning. This will hurt considering the amount of effort you have put into it. 
So to avoid any untoward situation that might hamper your project's growth, you should have a risk response team. Yes. The idea of having such a team is to detect risks during any point of the course of the project. It will help eliminate risks. You will focus on other areas of the project as well, resulting in better productivity. 
The risk response team monitors the course of the project ensuring there are no issues. If the team detects any it works on it. Eliminates issues so that the project does not get affected at any cost. 
Set the Quality Criteria
All right! Understanding quality standards is sometimes like cracking the Da Vinci Code. Quality standards vary from people to people and project to project. That means what is good for one might not be that good for another. So how to know and make your team understand your expectations from project quality. 
The best idea to do this is to set quality criteria. Let your team know about it. Clear in the beginning what you are looking out from the project. Set the basic criteria. Divide your team into stages and analyze what comes from each of them. 
Let's get to know how to do this right here:
To get rid of the obscurity around quality standards, it is good to set quality objectives. 

Keep your project transparent by documenting and sharing it with all the stakeholders. 

Define basic quality standards.
Keep All Data in One Place
Consolidating all your project-related data in one place is a good practice. We often come across several issues related to a particular project we are handling. What comes to our rescue in such a situation is old data. If you will keep it all scattered it will not help your project. Keeping them all consolidated in one place will help a lot. 
Managing a large high complexity project might sound like fighting Hulk, but a structured plan and project management best practices can take you out from all the odds. The aforementioned are just an outline of the best practice that can help increase the efficiency of your project and the chances of success. 
For the latest version of the project estimation tool, please complete the contact form. I will get in touch with you within 48 to 72 hours, Monday to Friday.