Looking to create a new look for your bedroom, why not start at explore Manchester Collections new range of bedding and bedlinen.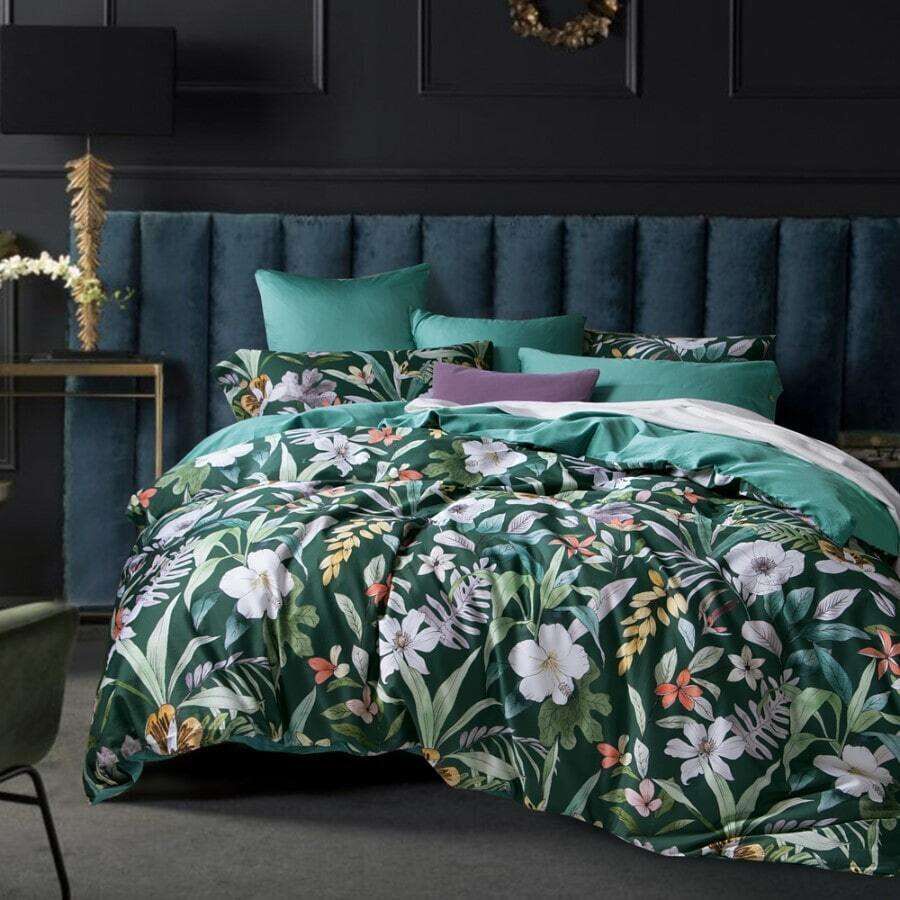 True bedroom inspiration starts with the quilt cover set. Manchester Collection pride ourselves on providing on-trend designs at great prices that stand the test of time. We offer a variety of doona cover sets, styles to suit every taste. Everything from contemporary, on-trend prints to timeless classics. Whether you love the simplicity and freshness of plain white quilts covers to the more sophisticated quilted duvet cover, we have a huge exclusive range to select from. Manchester Collection also offers Exclusive brands including Avanti Manchester, Hoteluxe, Bellevue, metropolitan homewares, Embassy Royale, Allura Linen Hotel Collection, Pavillion cushion concepts and many more.
Your bedroom décor around your quilt cover set is not finished until you coordinate with essential accessories including bedding sheets, throws, cushions, and home décor items to complete your perfect look.
Whether your looking for quilted quilt cover sets, super king quilt covers, jacquard quilt cover sets, printed or plain dye quilt cover sets, Manchester Collection has you covered!
We cater for a diversity of tastes. This means you will not need to go beyond Manchester Collection for your bed linen needs. We have everything from on-trend prints, jacquard, embroidery, high thread count classics and much more at bargain prices.
We don't just ask for customer feedback, we act on it. We take inspirations from our customers about what we can add to our lines or improve about our range. We cater for all our customer needs, which is why we have a wide range of styles in the staple sizes – single, double, queen, king. We also offer a SUPER KING quilt cover range to rival our competitors, in variety of styles and at reasonable prices. When you have selected your favourite quilt cover set, we have the accessories to complete your bedroom look. Many of our doona cover sets have matching European pillowcases available. You can coordinate with our massive range of cushions and throws.
Your unique bedroom's space is dictated to by the choices you make regarding your quilt cover sets and décor. With our massive range of styles, you are sure to find a design that speaks to you
Check manchester collection's extensive quilt covers now.