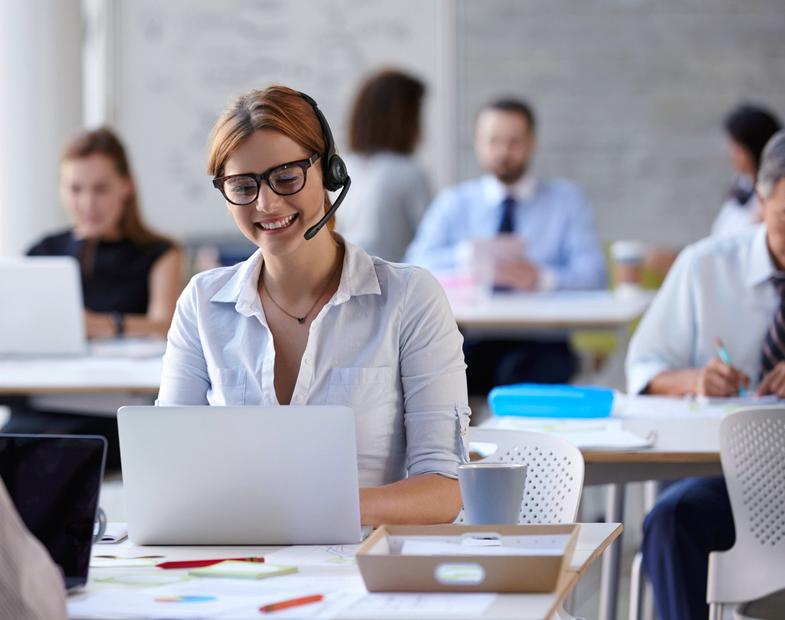 Starting an online enterprise business needs lots of planning. But this is the easy part, do you know what is the more difficult part?
Have a think?
Right, choosing the right ecommerce platform for your enterprise business is tougher than it appeared in the start!
Agree, don't you?
You have already analyzed a few ecommerce solutions and find they offer similar features. So what should be the deciding factor that helps you make a final choice? Not sure?
Have a think, don't you want a solution that helps you create a unique brand identity? Also, wouldn't you want your store to be built with the latest technology so it becomes easy to manage and run the business?
And wouldn't it be even better if you happen to find an enterprise ecommerce platform that keeps pace with the dynamics of ecommerce market and offers you a stay on solution for your needs? After all, you also want to be a part of the growing enterprise market which recorded a 31% increase in the gross merchandise volume (GMV) from 2013 to 2017 (Source:https://www.statista.com/statistics/705606/global-b2b-e-commerce-gmv/).
Well, if you are looking for online software, that helps you create next-generation enterprise ecommerce website, here is a must-have list of features for it;
Advanced Technology
Some enterprise ecommerce platforms are still using old technologies that require thorough understanding and decent coding skills. This means that when you plan to use such a solution to power your large business you will have to hire a technical team that can spend time in understanding the technology and then implementing the code for your business. This is a resource and time intensive requirement and can slow-down your store-set up.
Alternatively, a modern solution provider built on advanced technology negates the requirement of having a separate technical team. Look for a DIY(Do-It-Yourself) ecommerce software solution that allows you to tweak the platform inside out without knowing any coding. Check for an enterprise ecommerce platform that has the ability to tweak its existing entities and create new entities too. Also, check the technologies that form the core of the platform. Go for modern technologies like MEAN stack that automatically make sites faster and easier to customize.
Ready For Mobile
We all know that mobile is the most preferred medium of online shopping for online shoppers. Gone are the days when a business could survive without a mobile presence. If you are not on mobile you are out of business in no time.
So, when you are planning to build a next-generation store, look for an enterprise ecommerce platform that makes it easy for you to consolidate your mobile presence. This means that you should build an ecommerce website that also works well on mobile devices. You should not have the need to build a duplicate website and then tweak it for mobile.
Ask your solution provider how easy or tough it would be for them to convert your website into Progressive Web Apps.  PWA  makes your website look, work and feel like mobile apps and it is very engaging and conversion oriented. This ensures you save on cost and hassles and have a site that works seamlessly on slower internet connections
High Performing Sites
Slower sites can cause a substantial loss to your business as customers abandon such sites in favour of high performing sites. When searching for an enterprise ecommerce platform, check out whether you get auto scalable servers that make your site work well even during peak load days. Also, make sure whether the servers offer you 99.99% uptime.
It would be a bonus if you get high-speed servers without paying extra for them. Also, this should be a part of the package so that you don't spend time looking for the best servers for your website.
Auto Upgrades
To stay ahead of the competition you will need advanced features and upgrades to your ecommerce platform. These upgrades not only give you better tools to grow your business but also help you in implementing new changes easily.
However, these upgrades can become a pain if you opt for an ecommerce solution which does not upgrade automatically. Imagine how cumbersome and tedious it would be if you have to keep adding minor or major version upgrades, patches etc. to your platform. This also means that in the long run the support for the older version will be phased out and you will have no choice but to migrate to the upgraded version by paying additionally.
So, look for an enterprise ecommerce platform that takes care of these upgrades and offers you capabilities to create next-generation websites.  This will be a stay-on platform and will save you the hassle of migration, which in turn will save lots of time, money, efforts and downtime.
Easy Integrations
When you have a high volume business you need a host of integrations to manage your daily operations as well as to extend the functionality of your online software. To create next-generation stores you would have to look for a platform that helps you integrate with third-party providers for SMS, mailing, push notifications, shipping solutions, payment channels etc.
If your enterprise ecommerce platform limits you to pre-integrated solutions within the platform it means you cannot explore all the options available in the market.  If you do not get the ease and flexibility to integrate with providers of your choice you will be forced to use limited solutions which might or might not suit your business. Therefore, choose a solution that gives you the freedom of choice and allows easy integrations with other third-party tools and software.
Conclusion
Ecommerce platforms make it easy to roll out a website for your wholesale business. However, you should take care that along with being easy the solution you choose is also prepared to sustain your business through the changes in the market and the requirements of your growing business.
Before finalizing your enterprise ecommerce platform, check that it offers all the above-listed features and then go for its free-trial to explore the advantages. Satisfied with the features? Why wait then, start building your site and rule the market!