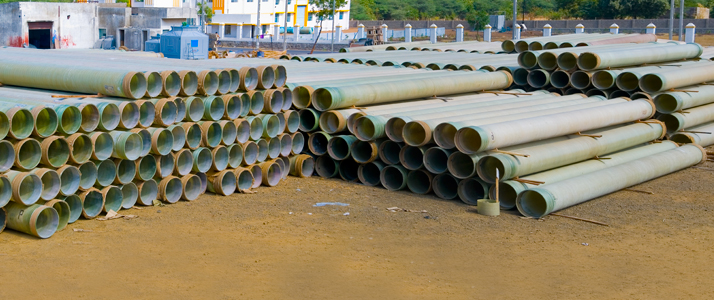 Glass-reinforced plastic (GRP) is extremely lighter, stronger, and robust material used by GRP pipes manufacturers to form various piping systems. Manufacturers feel lucky because of the properties of GRP. In this post, they will share the advantages of glass reinforced plastics with you.
Design liberty
There are endless practical uses of GRP that make the material special for experts.
The unique properties of GRP allow manufacturers to tool, mold, and manufacture different shapes and meet almost any specifications. There are few limits on shape, size, finish or color with GRP.
Low manufacturing costs also make the material most preferable for manufacturers.
Affordability and versatility
The lightweight strength of the material GRP makes manufacturers to consider this material for production of different profiles.
GRP reduces the weight of product and needs less maintenance that make the material extremely attractive as compared to other traditional materials like metal, timber, or brick. GRP material is cost effective and cheap to design, mold, transport, and install.
Durability and strength
GRP material has high strength to weight ratio and high flexural strength. In other words, GRP is lightweight and stronger enough to produce cable trays, staircases, piping systems, etc.
You won't believe but GRP is stronger than steel. It has extreme resistance to-
High temperatures
Salt air
UV rays
Chemicals and acids
Products manufactured with GRP need minimum maintenance as they do not rust, rot and never need re-painting. You can simply rely on GRP products even if the weather conditions are not favorable and harsh. GRP profiles perform better than metal, plastic, or wood products in weather conditions.
Appearance
You can avail GRP products in several finishes, colors, and textures including stone effect and brick. Manufacturers are also making GRP products with sleek edges and molded in modern design.
Dielectric
GRP is non-conductive and helps to insulate against electromagnetic fields. This property makes GRP an obvious choice for electronic and electrical equipment storage like cabinets and electrical enclosures.
GRP offers super soundproofing as compared to wood or plastic. Several types of soundproofing materials can be added between the GRP layers to promote soundproofing.
These properties make GRP special material and GRP pipes manufacturers use it for producing several profiles. These are best materials because components made of GRP hold their shapes under mechanical and environmental stresses.
If you want to know more properties of GRP, connect to manufacturers and suppliers of GRP products in your local.