When you've moved into your new home, you wouldn't want to delay setting up each of its parts beautifully. In fact, this is the best time you'd get your hands busy on the layouts of your interiors and your garden because, for one thing, it's the time when you will have lots of guests coming in to wish you well, and so you would need to give them the best first impression. Secondly, when it comes to the initial settings, naturally you will put your heart and soul to it and do it perfectly, so it will last a while. If you let this time slip, you are probably never going to get back to décor and design with the same energy you'd had back then.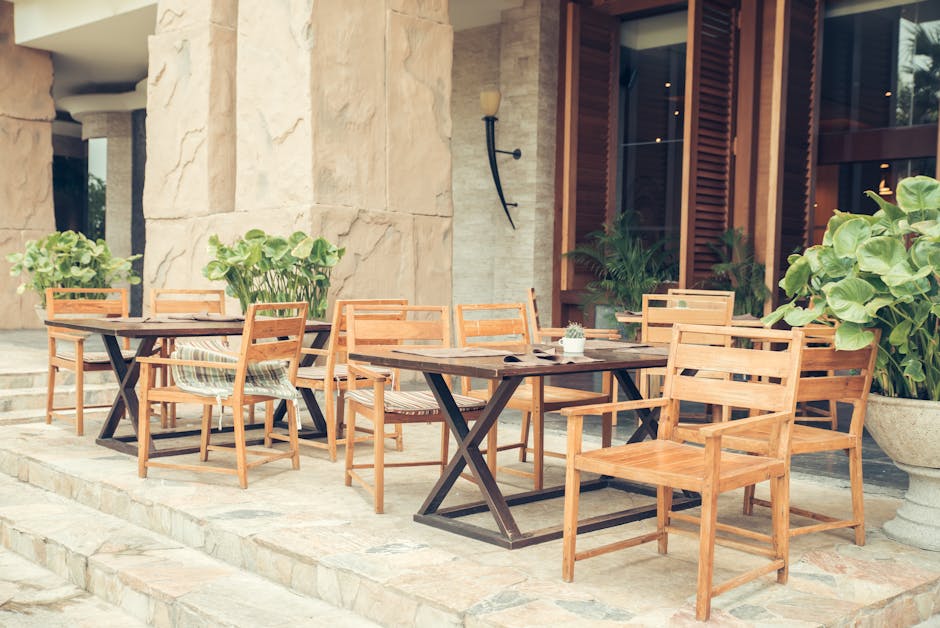 Image Source: Pexels
Outdoor Furniture
When it comes to your outdoors, there are so many wonderful things you can do make it the ideal chill-out zone. Naturally, you'd start with the gardening bit: the lawn, the flower beds and pots, lamps and lighting. Apart from this, of course, you would want to get the perfect outdoor furniture, the ones that are both stylish and useful. An outdoor fire pit, for instance, is one thing you will think about, especially when you have occasional action happening with friends and family. Modern fire pit designs are quite appealing, and unlike before, can serve easily as a décor piece amidst the rest of your awesome furniture. They are also highly durable and extremely safe, which are the two primary features that aren't compromised with changing design.
Chairs, Swings & Hammocks
Another thing you'd think about is lounging options. When you want to have a bonfire night or some peaceful family time outdoors, you need to have the right kind of seating. There are a hundred options you could choose from depending on your preference and also the physical layout of your garden. If you want to pick white lounge chairs, for instance, you would make sure it is suitable and practical. In addition to chairs and outdoor couches, you may want to give your garden layout an interesting blend with perhaps a swing or a hammock. Garden swings are great for both adults and children. Whether you prefer some alone-time with a good book and a cup of coffee, or you want bonding time with your spouse and your kids, this may serve just right.
A hammock on the other hand, gives relaxation a whole new perspective. Simply lying on a nice, long hammock, under the shade of a tree can actually make you doze off before you even know it. A hammock is ideal for adults and is just the thing you need if you want to fall asleep amidst the breeze and the streaks of sunlight, and the chirping birds. They are super easy to install and is no hassle to maintain. If you have no space issues in your new garden, you may consider getting one soon.
Setting up your outdoors can be as interesting and exciting as the interiors. You needn't spend loads to get a charming look. You just need the right stuff in the right places.