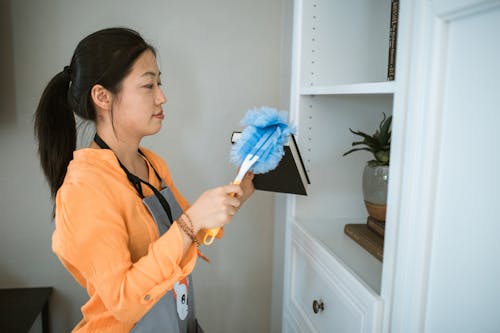 Housekeeping isn't just about removing dust and grime. In workplaces, housekeeping is also important for proper storage of things, the safety of the workers, and making a positive impression on visitors and investors. A clean workplace improves the productivity and morale of the workers. Cleaning the workspaces should be a regular habit, and not just a one-time affair.
Effective workplace housekeeping, besides requiring a professional cleaning company, also needs commitment from the workers of that place. They should play their part responsibly to reduce clutter and use rubbish bins to discard what's unwanted and unnecessary. Here's why regular workplace housekeeping services should always be in your to-do list:
Keeping up employee morale
In order to keep things in efficient working order, good condition, and safe, maintenance is mandatory. From maintaining sanitary facilities to cleaning and painting walls of a workplace, are important elements of good housekeeping. Broken windows and floor surfaces, damaged doors, cracked walls, broken machines, and defective plumbing can make a workplace exude unprofessional vibes. This can affect the morale of your employees resulting in disturbed work practices.
Therefore, it is important to fix or replace the damaged items as soon as possible. Regular inspection, repair, and maintenance are signs of a good workplace and help keep up employee morale.
Avoiding workplace accidents
Poor floor conditions can be caused by damaged tiles, ripped or torn carpets, spilled oil or other liquids. Keeping floors in good order can prevent tripping or slipping hazards. Allowing dust to accumulate can also cause allergens to settle and lead to respiratory problems. Drainage should be present where wet processes, like washing dishes, are used. A workplace should be free of projecting nails and loose boards.
A professional housekeeping service uses methods in cleaning difficult areas, like grout. Grout is porous and absorbs spills. Thus to treat the difficult spots, professionals use the equipment, such as a grout cleaner machine. Professional cleaning is important because ordinary cleaning can't extract oils in a kitchen or soap in a bathroom, from grout.
Inadequate domestic cleaning
Poor housekeeping can lead to unsafe and unhealthy conditions in your workplace. Having an unprofessional housekeeper also costs you unnecessary amounts of money and time. Other than untidiness and disorder, poor housekeeping can also lead to reduced productivity.
If your housekeeper has tools left around in the house, keeps full rubbish bins and runs out of cleaning supplies more often than not, you have a problem. Your workplace requires enough maintenance already and you don't want to add to it with a clumsy incompetent housekeeper. Poor housekeeping can end up being hazardous to your as well as your employees' health. With materials and housekeeping tools improperly lying around, someone could easily trip if not promptly cleaned up. Water, oils, grease and other liquids are all potential slip/trip hazards. Mould and dirt left to fester can lead to some serious illnesses and infections.
Conclusion
For all the above-mentioned reasons, now you know why you need housekeeping experts who know the correct practices and methods for their job. Certain stubborn stains and inaccessible areas need special equipment, such as a tile grout cleaner, used by reliable and expert cleaners only. Expert housekeepers receive top-class training courses before starting their jobs. 
Washroom facilities require some thorough inspection and cleaning. Some facilities may require two locker rooms, one for clothing that they wear home and the other for work clothes. This helps them keep away from hazardous materials at work. Lastly, storage of materials should meet all safety requirements.
This article points out all the main reasons to keep your workplace spick and span. So book a professional cleaning service, without much ado!