The use of marijuana was once a taboo subject. However, there has been a lot less debate if compared with the former times. Marijuana has been especially popular among Hollywood celebrities. It comes as no surprise on the people that find weed rather soothing and reviving. Here is a list of some of the Hollywood celebs that proudly admits on smoking marijuana and cannabis products

Snoop Dog
The 46 years old artist has never been secretive about his love for weed. According to him, the weed takes away the stage fright and give him the confidence to perform. He has even smoked weed on the stage with no fear of people judging him.

Lady Gaga
Lady Gaga shared that marijuana helps her manage the chronic pains that she experiences because of fibromyalgia. Adding further to it she said that whatever stress comes to one's life because of being in the spotlight can also be managed with pot. She smokes when she composes the music or writes lyrics.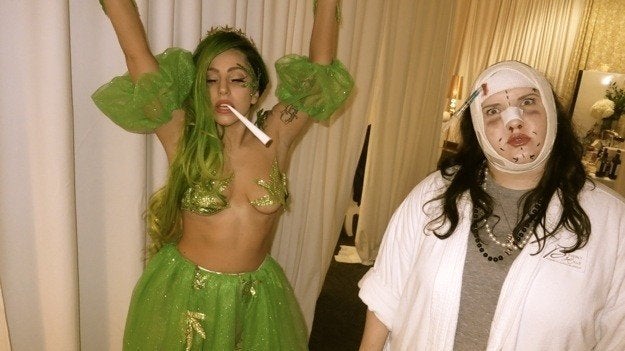 Sarah Silverman
Sarah has never been mysterious about her fondness for the marijuana. She once gave a peek at her weed vape pen in 2014 Emmy's red-carpet interview. Seemingly, the pot consumption has been a family affair for Silverman.

Pete Davidson
Pete Davidson is the "Saturday Night Live" star who has admitted that the use of marijuana has helped him in managing his borderline personality disorder. He also had experienced chronic inflammatory bowel disease. In an interview, he said that pot has helped him in getting over both the symptoms. But other than that, he also said that he is fond of smoking weed and that he has smoked it for every single day for 8 constant years.

Melissa Etheridge
Popular singer and songwriter Melissa Etheridge said that in 2004, she was diagnosed with breast cancer when she medically started taking marijuana. According to her, smoking has helped her to deal with the effects of radiations and chemotherapy. She has also been once arrested for possessing marijuana in 2017. But she has nothing to feel bad or ashamed about getting arrested. Moreover, she commented that she feels like a Rockstar.

Jennifer Lawrence
Jennifer has never been very outspoken about her using weed but she did admit that she used to smoke in the past. Back in 2015, she appeared in the episode of "Watch What Happens Live" she told Andy Cohen that before the Oscars, she smoked out of a bong.