Are you looking for riding gear that both you and your horse could love and use longer? Before you do, here are a few things you need to know.
Safety
Safety is an essential aspect when it comes to horse riding and racing. Just like a racer behind the steering wheel of his car, you need to be a confident rider behind the whips. Having the right gear and accessories does not only ensure the safety of the rider, but that if the horse, too. If you consider the importance of appropriate riding boots, for instance, you see that they aren't just meant for protecting your feet from injury.
Using the wrong type of boots could injure your horse, too, owing to incorrect material and design of your boots. If you tend to cause any discomfort to your horse, knowingly or unknowingly, you may end up upsetting him, which in turn, could result in dangerous consequences and accidents.
Style
In addition to safety and protection aspects, you may also want to think about how how a certain type of gear will make you look as a rider. This is particularly significant when it comesto your sporting attire. The audience of a horse race do not only focus on the horse, but on its rider, too. That is the reason you would pay quite a bit of attention to your style as well when it comes to picking out your riding gear.
As you know, the choices and varieties may not be as wide as regular clothing or the ones you wear for occasions. Gear for sport mostly fulfills the quality of safety, durability, and desired comfort levels,however, this does not mean they lack in a sense of style. If you look in the right places, you should be able to find stylish riding gear – jackets, boots, and others, crafted beautifully, not just to protect you and comfort you during those rapid races, but to make you look great, too.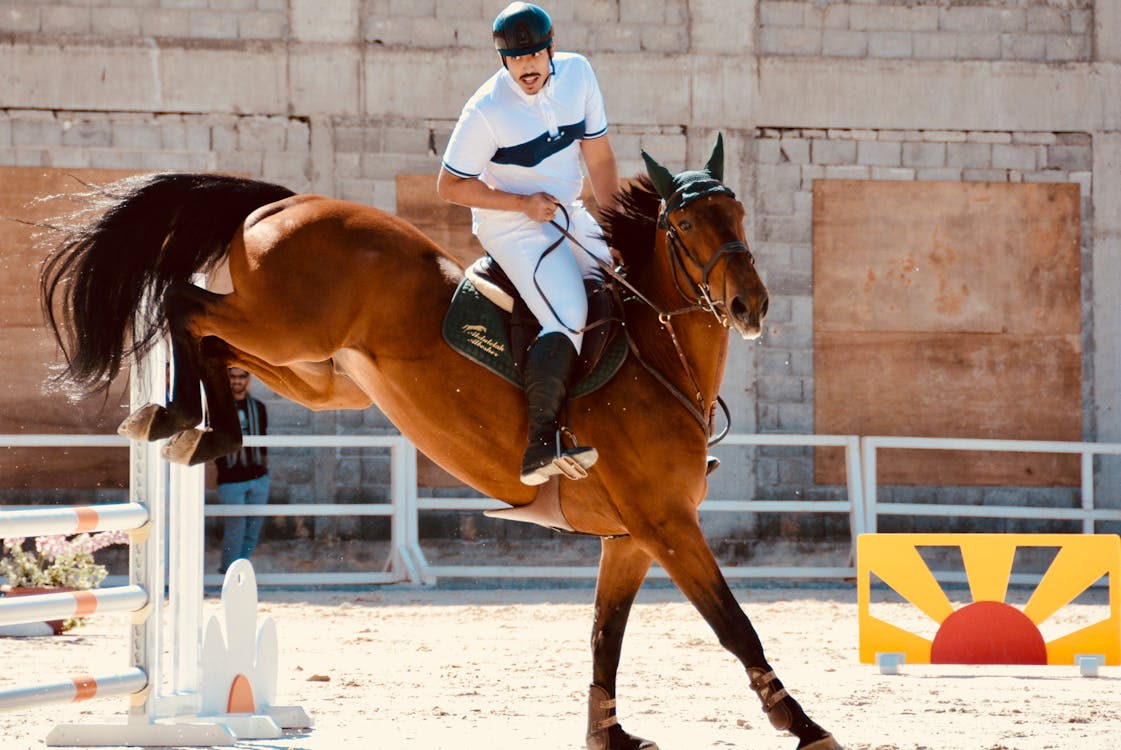 Image Source: Pexels
Quality
While it certainly alright to expect style in your gear, what does actually matter even more importantly is quality and durability. Riding gearmust meet this criterionfor obvious reasons. If all your gear is supposed to protect you and deliver the right amounts of comfort you need during and after riding and racing sessions, they definitely need to be made from high quality and durable material.
Most jackets and boots for instance, are made from excellent types of leather that makes them just the right type any rider would need. Horse racing is a sport that involves quite an intense amount of action, force, and great amounts of effort. Therefore, whatever you have on needs to be great in terms of withstanding all the action and keeping you protected and comfortable at the same time.
Costs and Prices
Speaking of leather gear, you certainly might be a little concerned about the cost factor. If a certain type of gear cost some money, it is because it fulfills the quality and other important features you expect, to perfection. Therefore, it always is worth investing in the ones that are more promising. You may want to watch out for sales and deals that happenat your favourite stores and take full advantage of it, because, why not!