The travel sector has leveraged technology to its advantage, using the peer-to-peer economy to enhance the connectivity of buyers and sellers. The sharing economy model facilitates a collaborative usage of products and services resulting in shared ownership. With several industries already using this model, the travel industry to has expanded its reach with companies such as Airbnb using the P2P model to satisfy diverse consumer needs.
Similarly, other hotel booking sites such as Booking.com, Expedia, and TripAdvisor use different strategies and revenue models to lure their customers and increase their revenue. The major focus of hotel booking sites is to maximize customer satisfaction by catering to a variety of needs. While some travelers require experiential stays, others may require luxurious accommodations.
With changing customer behavior and travel trends, how do hotel bookings sites like Airbnb make $4billion revenue? This post will mainly focus on how Airbnb earns its revenue while also covering some of the other revenue models used by other hotel booking sites.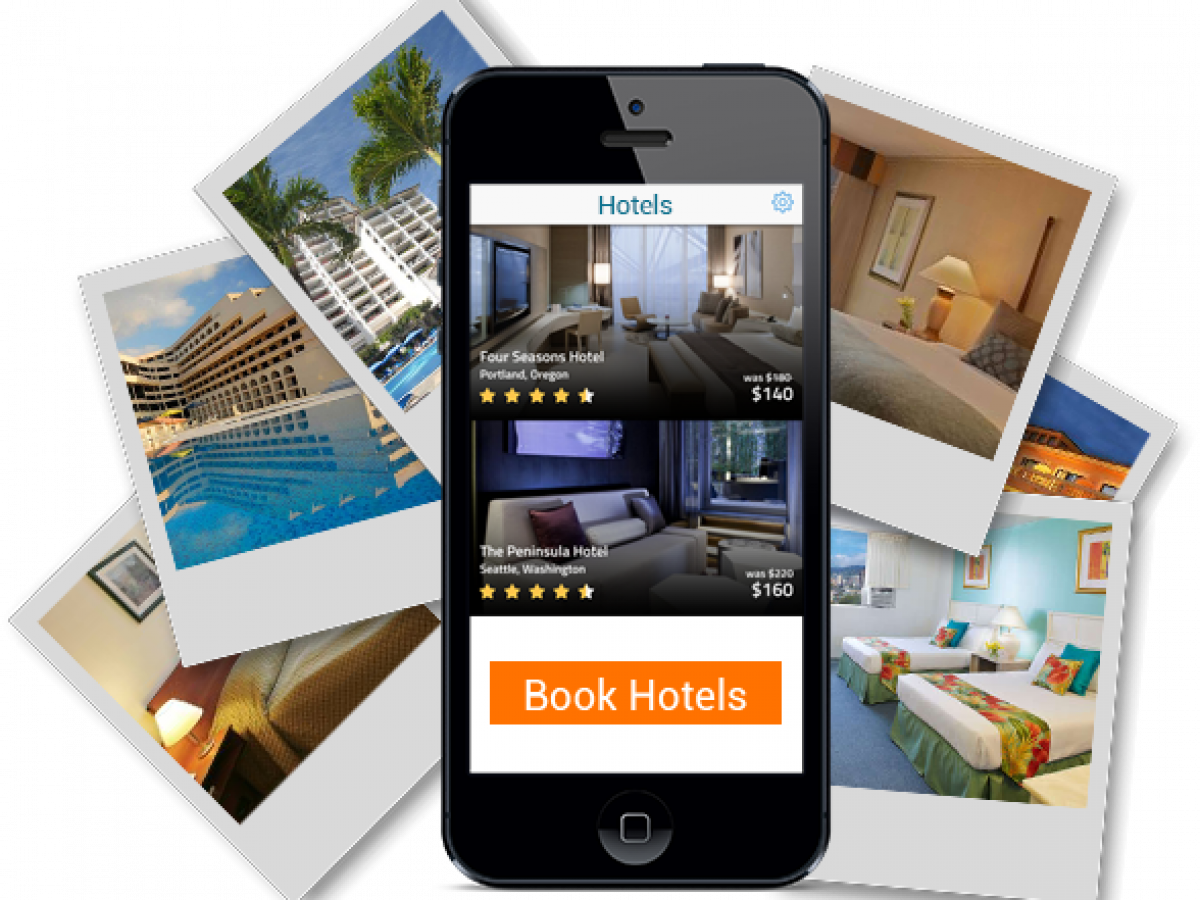 What is Airbnb?
Founded in 2008, Airbnb is essentially an online marketplace that offers hospitality services globally. The platform connects local hosts and travelers by enabling the hosts to list their accommodation and earn extra income. Through Airbnb, travelers get to experience unique homestays and experiences that may not be available at hotels.
Presently, Airbnb offers more than 7 million accommodations across 220+ countries with over 150 million users that have access to the platform. Furthermore, there are over 650,000 hosts worldwide on the Airbnb platform who are even allowed to host events. The hosts have the responsibility of listing properties and events with specifications. Airbnb generates a major share of its revenue through its host members. Like Airbnb, Many entrepreneurs want to start their own Hotel booking mobile app, which is indeed a good idea.
What makes Airbnb unique?
Airbnb has a worldwide value of $38 billion with yearly revenue of $3.6 billion in 2018. As of January 2020, the platform received 91 million visits with 50% of the visits being through the mobile app. So, what is the reason for the massive growth of such a platform in spite of famous hotel chains? Let's take a look at some of the factors that make Airbnb stays unique and appealing to travelers.
Airbnb offers typical homestays that have a kitchen where travelers can cook their own meals.
Booking accommodation with Airbnb, travelers get to experience local life. For instance, staying at a local's place, they can see the way houses are built, from the materials used to the design and furnishings.
Airbnb accommodations are great when traveling in a large group and don't want to split up in different hotel rooms. Many accommodations provide dining rooms and living areas where you all can gather up and have fun.
The website and app Interface is so good and appealing to eyes, it is a travel portal development company, which makes this transaction smooth and easier for customers.
Most importantly, when traveling to a new destination, a traveler would love to get insights on the must-visit places from a local's perspective. The hosts on Airbnb can give great tips and information on things to do in that place. Hotels mostly provide tourist information which is influenced by their partnerships with different businesses.
What revenue model does Airbnb use?
The major source of Airbnb's revenue is service fees from bookings.
Host Fee: The platform charges the hosts a fee that ranges from 3% – 5% for property or event listing. This fee is deducted on the completion of the listing. Moreover, hosts that provide experiential stays have to pay a 20% service fee.
Guest Fee: On the other hand, the guests are charged a fee ranging from 6% – 15% depending on the booking size. The service fee reduces if the booking is costlier. This service fee charged to guests is a non-refundable amount. This fee entails cleaning fees, reservation fees, occupancy, currency exchange fees, extra guest fees, VAT, and service fees.
What are the different types of revenue models used by hotel booking sites?
Different hotel booking sites use a mix of the below revenue models to maximize their revenues. Here are the three revenue models used by leading brands.
Advertising Model – The advertising model is based on CPC or cost-per-click advertisements that are displayed on the website. The hotel booking website earns a fee from the advertiser every time a user clicks on the link of a hotel listing. The advertisers are hoteliers and other accommodation providers. This model is the best for small travel agencies with the aid of the right marketing strategies. TripAdvisor uses the advertising model as its main source of revenue.
Agency Model – Through the agency model, the hotel booking website charges commissions per transaction for mediating between travelers and hotel service providers. The major revenue stream of com is the agency model where it charges hotels a commission of 10% – 30% on every transaction. The commission is based on the hotel's size and the ranking it wants on Booking.com.
Merchant Business Model – Under this model, the hotel booking site purchases inventory of hotel rooms from different hotels and resells the hotel rooms to travellers through their website. The income lies in bulk buying at cheaper prices and selling at higher prices. The hotel booking sites that use this model usually bundle hotel rooms with other travel products such as flights and rental cars. Expedia uses the merchant business model as its primary revenue model.
The Bottom Line
Choosing the right mix of revenue models is an important part of maximizing the revenue of your hotel booking site. However, another essential factor is using the right strategy to offer a unique value proposition to your customers.
For instance, the most important value propositions that Airbnb offers to its hosts are making extra money, a secure and simple listing process, and full control over property rules. Similarly, the guests enjoy saving money, spacious properties with unique experiences, secure payments with an option to self-check-in.  How hotel booking sites like Airbnb make $4 Billion revenue is based on all the above revenue models and strategies to promote their site, attract and retain customers, and offer them something unique.