Every province has a different electricity price respectively. That term is called as the hourly electricity price of the province. This is established on the price per kilowatt of electricity. Every country has a different hourly electricity price, some may be costly and some are very cheap. But when we talk about Ontario, Canada, the prices just increased four times of their previous amount. The reason behind this hike will be discussed below.
Price of electricity in Ontario are far higher than that of the rest of the country. Quebec, for example, enjoys its prices less than half of those of Ontario. The global picture is more complicated as Ontario's rates are significantly lower than those across the border in New York and half what Danes, Italy or the Germans pay.
Recently, when the Ontario energy Board set new tariffs after a four-year freeze, off-peak electricity cost 3.5 cents a kilowatt/hr, mid-peak power cost 7.5 cents a kilowatt/hr and on-peak, when the voltage is on high demand, was 10.5 cent a kilowatt/hr. Now, the current rates, set in November 2016 were, 8.7 cents, 13.2 cents and 18 cents respectively.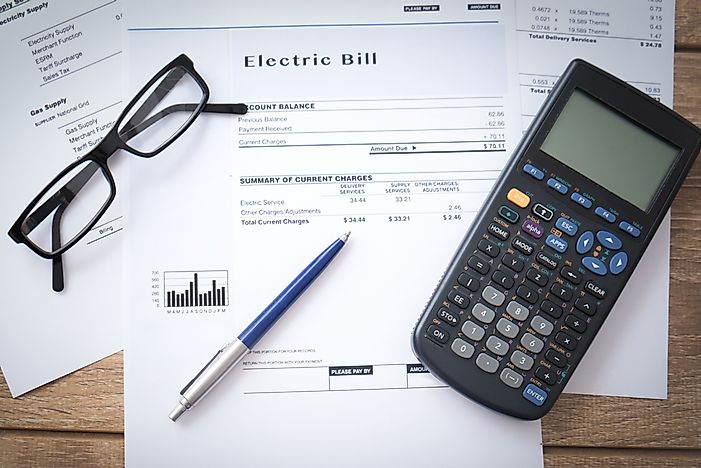 Ontario's Power Generation Infrastructure:
Ontario, the province uses a mix of sources when it comes to electricity generation. By far, the most significant source of electricity generation in Ontario is nuclear, which was almost 60 percent of the electricity produced in 2015. Ontario comprises of three nuclear plants namely, the government-run Darlington and Pickering Nuclear generating stations, east of Toronto, and the Bruce Nuclear generation station on Huron Lake which is run by private company Bruce power.
The major Canada energy supplier are hydroelectricity which is the second-largest source of Electricity generation in Ontario, which accounted almost 24 percent of production in the year 2015, followed by 10 percent produced by Canada Natural Gas and 6 percent by Wind energy.
It's sad to know that the province, Ontario only produces 1 percent from solar energy.
To fight this crisis, the Ontario Energy Board can divide its power into two categories namely 'baseload' and 'peaking' power. The baseload generation provides an all-time supply that to the province which always needs. Whereas, the peaking power is only generated when needed.
That is why it is very necessary to start using less power consumption devices and to cut out little luxury from our lives so that we may see a better tomorrow. The Canadian government is also taking help from private organization who are master in giving strategies to the companies regarding the low consumption of electricity.
It is very important to start the generation of electricity form the renewable energy resources such as solar energy, wind energy, biomass, etc. awareness about these resources of energy is very essential for the people now.
As said earlier Ontario only produces a matter of 1 percent of solar energy only, that is why it is very important for the Canada energy board to look into this matter. The weather conditions are also responsible for that stat.