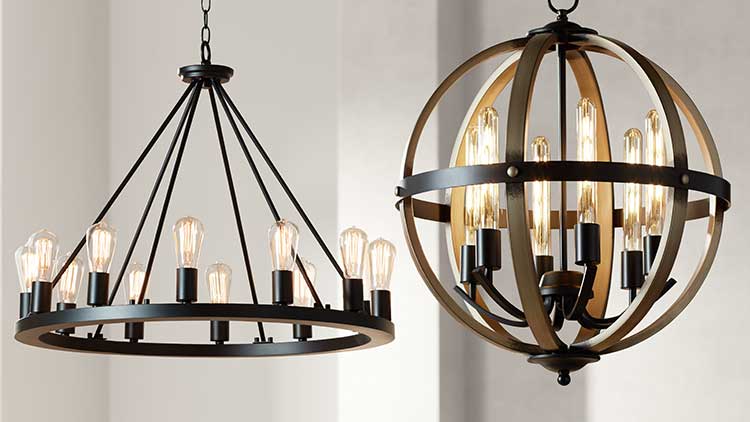 People often wonder, at what height they should hang the chandelier lighting fixture to offer best lighting effect. Actually, it will really depend upon how much space is available in your living room or the bedroom where you are planning to install.
However, if you are planning to install a raindrop chandelier in your room then you need to consider the following few things:
Size of your room
Your ceiling height
The location where you want to install
It is possible to hang such chandelier lights in a number of areas of your room however it will be better to place it at certain prominent place of the room. Some of the common areas where people prefer to hang such chandelier are in following locations:
Bedrooms
Foyers
Kitchens
Living rooms
Family rooms
Bathrooms.
Let us consider few of the important locations for installing chandelier lights.
Chandelier above dining table
If you want to install a chandelier just above the dining table or counter, then you must hang the chandelier about 30" to 36" above the top of the table or countertop. The bottom of your chandelier will be the other end for measurement.
While you are sitting down, then chandelier must be just above your head. While standing the light must be above the eye level. By hanging the chandelier at this much height will allow you to see past of it while talking to someone.
While installing chandelier in foyer, it should never be less than 7' above the floor, considering the bottom of your chandelier.
Most chandeliers in a foyer, usually are installed at the level of window where you can easily see the chandelier right from outside the home.
If your foyer is of two story or your great room has got stairs too, then try to hang your chandelier in such a height, where the chandelier will not sit below the second floor.
In your bedroom chandeliers can be a unique element which will get added. For a bedroom, the standard height of the chandelier will be 7'.
In case your chandelier will be above the bed then you may hang the chandelier little lower but don't go very low either, so that accidentally you may hit on your head.
For nightstand or corner table where you like to hang your chandelier above, then you can hang about 36" above your table top.
Nowadays, many people are preferring to hang chandeliers in the bathroom just above the tub to offer an elegant look.
Based on where you are living, few cities and towns will not permit you to hang any chandelier above your tub, unless it has been rated for location that is wet.
Also, for chandeliers in any bathroom, you should not try to hang lesser than 7 feet above the floor.
All the measurements given above are just basic guidelines. You are free to adjust the height based on your taste or the look, it will provide based on the design and size of your room.