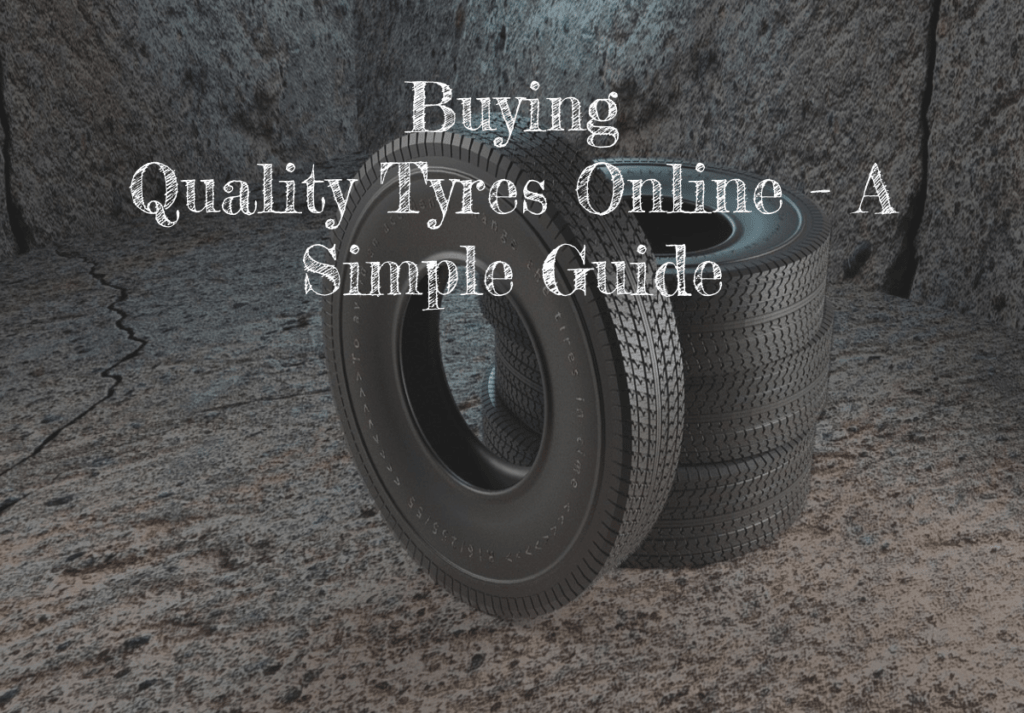 Have you taken the call to change your car tyres? Well, you have two options in front of you viz.
You can visit a local tyre shop in Sydney near you and select the tyre brand they have and pick the right tyre size and get the new tyre set fitted in their workshop right there.
The second option is to buy tyres online and have it delivered at your doorstep.
Both options have their benefits. For instance, if you visit a local tyre shop, your options for brands may be limited but they will stock tyres of reputed brands only and the main advantage is that they will also fit the tyres and make your car ready-for-the-road with brand new tyre set.
On the other hand, when you buy tyres online, you get more brand options to select from. Besides, you can order online from your laptop or smartphone for a new set of car tyres of the preferred brand; however, you should know the tyre size and other tyre details, and they would deliver brand new tyre set straight to the door of your home. That's cool. Isn't it! It saves you from the hassles of visiting a tyre shop and your valuable time, as you can order car tyres from anywhere – your home, office or right where you are – all you need is a smartphone with Internet access. Nonetheless, it's up to you to have the new tyres fitted on your car, so you'll have to take your brand new tyre set and your car to a reputed tyre shop for a professional fitment.
If you want to buy tyres online then follow the below-mentioned simple five-step process:
1. Tyre Size
Tyres need to be changed when they aren't fit for the road. If they are very old or when the minimal tread depth of 1.5mm is reached, they must be changed. Ideally, vehicle tyres should be replaced at least every five years.
On the tyre's sidewall, you'll find tyre size – it will look like this – "155/60R15 75H". Also, the sidewall will have the tyre age written like a code displaying the week and the year in which they were manufactured. Here is the article that will show you how to identify sidewall markings of your car tyres. Once you know how to identify the tyre size, you can go to the websites of your tyre supplier and search by the brand name with tyre size and other tyre details.
2. Choose Preferred Tyre Brand
You can compare between the tyre brands and finalise the tyre brand you're interested in and add them to the cart.
3. Shipping
When you have chosen a tyre of a particular brand and added to your cart, you'll have two options before you to select in the 'Shipping' stage; however, some online tyre suppliers will only have the first option:
Get them delivered straight to your doorstep, and then you can visit the nearest tyre workshop to get them fitted.
Visit a tyre workshop of the tyre supplier if you have one near to your home, to get the new tyre set fitted.
4. Checkout
Fill out your billing address and delivery address, and choose your preferred payment method, and review your order to make sure everything you have entered is correct. At this stage, you can make changes if you want or correct any incorrectly entered data. Well, if you find everything is correct then proceed and finish your order.
5. Delivery and Fitment
Once you complete the checkout process, you'll either get the brand new tyre set delivered to your home or supplier's tyre fitment workshop if you have selected them. In case you choose tyre supplier's workshop, then you'll receive a call from the professional fitter to set an appointment that suits you, and accordingly, you'll need to drive your car to the supplier's workshop to get all the car tyres replaced with brand new ones.
The Bottom Line
Buying tyres online is easy and during special times; for instance, during Christmas or Easter festivity, you get good discounts as well. At times, tyre suppliers sell online through their website store and have offline tyre shop as well, and buying online from such a local tyre shop in Sydney will be beneficial to you as they can get your car tyres professionally-fitted as well at their workshop.