You do not need to be a skilled mechanic to be able to deal with some car problems. All you really need to do is to pay attention to your vehicle. This way, you will be able to notice some of the warning signs that the vehicle may be exhibiting. There are many issues that can actually be easily handled by the vehicle owner. You do not always need to haul your car into the shop, every time it is not working properly. If you would like to know how to fix some common auto issues, here are some easy tips to follow: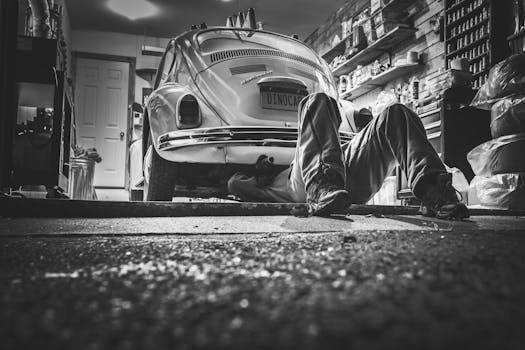 Image source: Pexels
A Unusually Loud Engine
This is actually something that is really easy to spot. You may find yourself not being able to think for all the noise that your vehicle engine is making. Sometimes, it is about simply noticing that the noise is even a little louder than what you are used to. You may also notice that with older models, the 'Check Engine' light has been activated. If you notice either of these signs, the most typical culprit is the oil. This means that you are going to need to swap out the engine oil. You should also get into the habit of doing this quite frequently. As a rule of thumb, changing the oil every three months has proven to be quite useful. If not, after you travel about three thousand miles or so, you should check on the levels.
Difficulty Starting the Car
Have you noticed that your car is just not starting as smoothly as it used to? You may also notice that is not running as well either. Well, the cause may be actually quite simple. These symptoms are usually indicative of faulty spark plugs. These are responsible for sparking the combustion in the engine. If there are is a lot of residue build-up or if there is damage to the spark plug, the car will not run quite as well. Therefore, replacing the spark plugs will solve this problem. By doing this by yourself, you will actually be able to save yourself a lot of money. Much like with the oil, you may want to consider changing your spark plugs every thirty thousand to hundred thousand miles that you drive. Then, you will not have to deal with a car that is difficult to start.
Car Lights That Won't Work
You may have noticed that the car lights are just not turning on, when you switch them on. Either that, or they may be flickering whenever you try to activate them. In this instance, you will need to change out the lights. To do so, you are first going to need to know the type of bulb that you are going to require. You can do this by checking the manual that came with the car. If not, just a little bit of online research will help you find out what type your particular model requires. Then, it is simply a case of switching out the old ones for new. It is a good idea to find out if your car needs ultra premium lights or not.
These are some of the signs that you should watch out for and act on them accordingly.