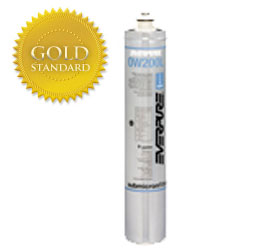 How often do we notice having a fatigue, loss of strength and other seemingly insignificant symptoms ranging from general malaise to malfunctions in the cardiovascular, digestive and other systems? What is the reason for these deviations? It may seem to you that nothing is particularly bothering you, nothing hurts really, but still … The answer may be simple: it is the water we drink every day, which might not be as clean as we think it is. The solution for that would be getting a water filter.
What are water filters available today?
First of all, there are regular water filters installed on a water tap. These are easy to install but they have poor performance compared to other cleaning systems. Some people, among other things, argue that such water filters installed on a water tap do not look very nice either. As for pitcher water filters, there are no such problems with these. However, the purified water extracted from them can be used only for drinking and cooking food, but it is impossible to wash dishes with it purely for technical reasons. Whereas, this is very important, especially for families with children. The optimum solution for water purification would be to get a filter installed under the sink. It is convenient, invisible and most importantly, it has some great purifying properties. Such a water filter is connected to the water pipe with the help of a hose.
When choosing a water filter, it is important to determine some requirements for water purification. For instance, you can go for multi-stage filtering. In this case, the water filter will use cartridges designed for different purposes. At the first stage, there is a mechanical purification of water from particles (sand, rust) with a polypropylene mesh. At the second stage, the filter removes pesticides, chlorine + its compounds and petroleum products. Typically, this type of filtration is carried out by using a charcoal filter. At the third stage, due to the ion exchange, water is softened and has no heavy metals in it.
No less important is the purification with the help of reverse osmosis. The method is recommended when dealing with some serious tap water contamination. First, the liquid is purified from mechanical impurities. Then, water being under pressure passes through a special membrane, and then it accumulates in a special tank, from which it is delivered via a separate tap. As for the filtered substances, they are sent to the sewer. As a result, you get clean water, which does not contain mineral salts.
In addition, there is also a system of combined water filtering. It combines the two methods discussed above and in this case, the water first passes through a polypropylene mechanical cleaning cartridge and then, it goes through the sorption charcoal filter, which strips it from chlorine. After that, the water passes through the membrane and is cleaned of metals and bacteria. In the end, the water goes through a coal post-filter.
Summing up, water filter systems in Richmond Hill are a must if you want to stay healthy.