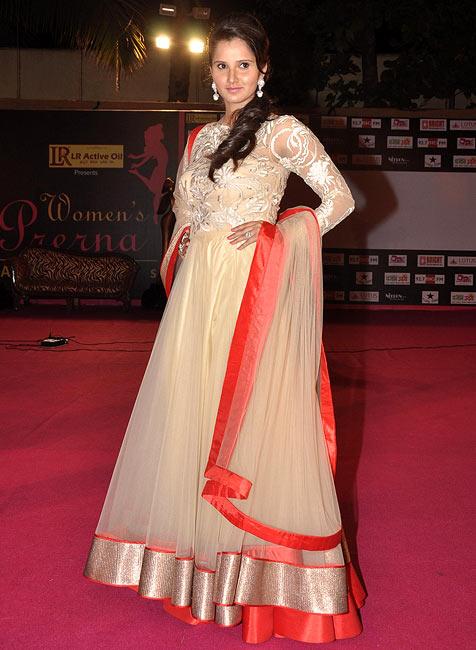 Come wedding season and people are spotted shopping for lehenga online to decode that regal look on their D day. However, getting a lehenga for yourself is only the beginning. One also needs to invest time in styling the same to make the look stand out. Here's a look at three awesome ways to style up your lehenga in a way that you might have never done before.
Play it to the wrists
Simple yet elegant, this is one unique kind of lehenga draping style that imparts a royal feeling readily. Start off by pleating the dupatta and carrying it over to your right shoulder. Then, adjust the pallu length and let it reach just a little below the knee height. Finally, secure the position with a safety pin. Now, begin by holding on to the other end of the dupatta making the board visible and fold it around your wrist creating a loop. Not only the style look great, it also offers a great posture as you carry it all along.
The ulta sidha Pallu
Yes. As the name suggests, this ulta sidha style is essentially a creative way of stylizing lehenga. Very meta and very upbeat, this is a smart culmination of two traditional lehengas wearing style namely, the Gujarati and the Rajasthani. Star off by tucking a corner of the dupatta towards the left side of your lehenga. Next, do the pleating and carry it over to your left shoulder and let tit reach your feet. Now, wrap the other end of the dupatta around your waistline and tuck it in the very same place like earlier. This might sound a little bit confusing, albeit and requires some time before you can pull off the look with utmost ease.
Let it flow
This style works great for any lehenga choli that come with a heavily crafted dupatta. Start by tucking one corner of the dupatta towards the left side of the dress. Then bring over the dupatta right over your left shoulder and pin it. Another corner goes into wrapping your waistline. That's all. You are good to go and ready to rock the evening!