Cotton sarees have been the quintessential go-to attire for Indian women since forever. Reasons are plenty. It's perfect for Indian climate, more functional for everyday use than silk or chiffon and you can style it any way you want.
But don't take our words for it. Let the Bolly beauties show you how to style a cotton saree perfectly and slay it every time.
Try funky jewelry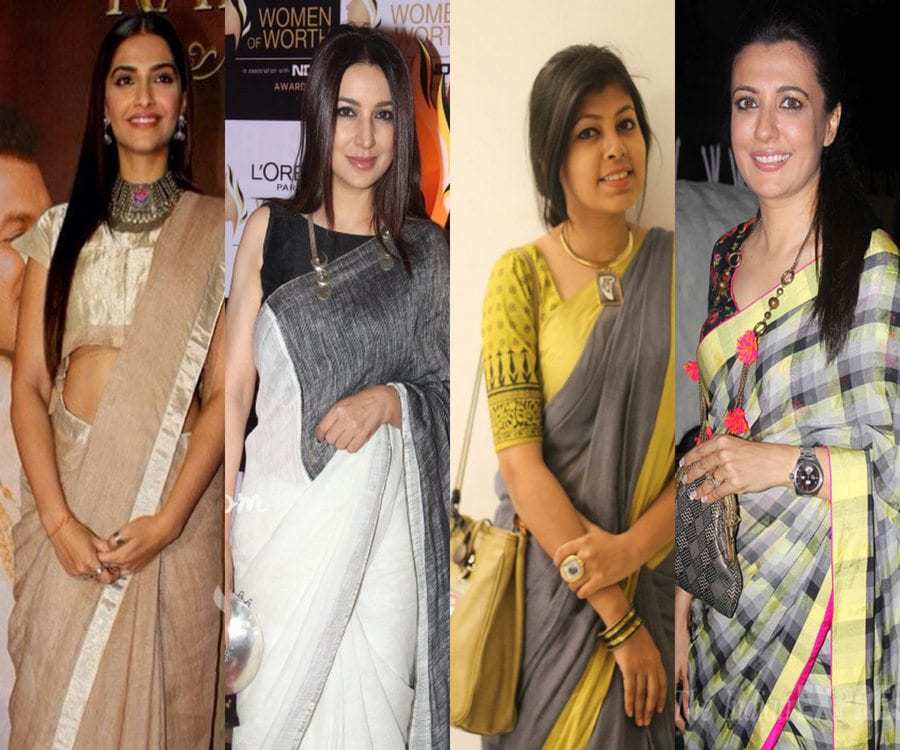 The best part of cotton sarees is about its versatility. You can wear it at work, hangouts, parties, events and even on Marathons. To add a bit of character to your simple sarees by wearing funky junk jewelries. You can try wooden bangles, tribal neck pieces or pompom earrings – absolutely anything. But don't go overboard with accessorizing. Remember the charm of a cotton saree lies in its simplicity.
Ace it with sling bags
This style is perfect to wear at office. Bring out your plain sarees and wear them with sling bags across one shoulder for a perfect street smart ethnic style. Try any kind of sling bag – leather or designer, and you are all ready to be the ultimate desi fashionista.
Experiment with drapes
The best way to experiment with sarees is to change the draping style. Period. If you want to look uber cool in a cotton saree, don't settle for the tried and tasted drapes, keep experimenting. Take note of Kalki's elegant and smart neck wrap saree draping here to start with.
Blouse matters
Wear it with a top like Bebo, try new cuts and designs, throw in a shirt or jacket – let your 9 yards be the ultimate desi rock star. A stylish blouse can change the vibe of a simple plain saree like no other.
Tone down the makeup


To shine in a cotton saree, you must do the makeup properly. This is not a clothing where you can go overboard. You just need a dash of kajal, little bit of lip gloss and some foundation. Try open hair, soft curls, loose bun or side braids to complete the look.