When you have a dental emergency, you can expect your dental insurance to take the responsibility.
However, some rules of your dental insurance depend on the kind of the package you have.
For instance, if you have severe pain in one of your teeth, you can expect for a dentist to try to save your tooth with a root canal if it's needed.
However, if they can't save your tooth during your consultation, the next step would be the extraction of your dental piece.
If they need to take your tooth out, your insurance will probably cover it.
But the gasp that is going to be after the tooth removal won't be fill by a dental implant.
Here is why, your dental insurance may consider a dental implant as a luxury, and dental insurances don't cover luxuries.
The first thing other people see on us is our face. And one of the main things other people see on our face is our smile, yes that includes our teeth obviously.
So, try to imagine the scene where you are in a meeting in your work with important people, and suddenly you smile and bam!
The gasp left it by the tooth extraction is saying hello to all these people.
So, in short words, how much is your dental health worth? Your dental insurance worth the price? Do you have any other options?
Why I Need Dental Insurance?
People often say that having dental insurance doesn't make any differences. They usually prefer paying every single dental work they need before paying dental insurances bills.
The main reason is that some dental insurances can cost you more than merely covering the expenses by yourself.
Most dental insurances will encourage you to have the proper dental care to prevent any dental emergencies.
They emphasize regular check-ups and prevention, just like your dentist.
Depending on the policies of your dental insurances, they will cover X-rays, two annual check-ups, probably two cleanings, and if you have older adults and children in your family, the insurance will cover fluoride treatments to them.
Many people don't see having dental insurance as a must. They believe that dental insurances cover everything but their teeth.
Because when it comes to more significant dental procedures like endodontic, crowns or fillings, they are going to jump into their savings to afford any dental treatment like those.
I'm not saying that every single dental insurance is the same, but dentists in San Diego often hear things from their patients like insurances play the blind eye when a patient has an emergency.
They often say that often it is the same whether you have insurance or not. However, there are good alternatives to have dental coverage that can be able to provide what you need.
Thousands of American citizens don't have dental insurance, and one of the reasons is because they believe insurances are expensive.
Dentists can be costly too, probably in some cases, the better would be having coverage from dental insurance.
What is covered by Dental Insurances?
Well, I'm not an expert, but often dental insurances describe their services as "100-80-50".
This means that they have coverage of the 100% when it comes to dental cleanings or regular check-ups.
But they cover 80% or less of the total amount of procedures such as endodontic, dental fillings, and some other similar treatments.
Now, when it comes to bridges, dental crowns, or different kinds of more prominent procedures, dental insurances usually just have coverage of the 50% of the total cost of the procedure.
Most of the dental insurances don't have coverage to cosmetic dental treatments such as veneers, braces, dental implants, and dental problems related health conditions.
Even when missing teeth can cause a lot of problems inside your mouth such as tooth decay or gum diseases, most dental insurance policies don't have coverage for it.
I see this as a disadvantage because you are going to dig deep into your savings to afford dental treatments you need.
Plus, most of the time you don't have the opportunity to choose your dental office. They mostly pick the dental office for you giving you a list of dental office you can go to.
Dental insurances cover cavity fillings. However, they just include necessary dental work, and that means that probably you are going to receive an amalgam instead of a composite resin.
If you want to fill your cavities with other material but silver ones, you will need to pay extra.
That is why you need to look for insurance that can provide what you need. Because the point of having insurance is that you can feel safe in case you have an emergency.
You don't want to break your bank account, but certainly, you want fair prices.
What Choices Do I Have?
You can have different choices at the time of considering to pay for dental insurance. Probably you have heard about HMO, PPO, and indemnity plans.
Those insurances plans are different between one and the others offering you different ways to pick insurance programs. I know that this is confusing, but if you are looking to pay for a program, you will need to study your options.
For instance, HMO (Health Maintenance Organization) have attractive prices. Actually, they are probably the most affordable option you have.
But, HMO usually restricts your alternatives and most of the times you are going to need a referral first before you can pick a dental clinic.
With an HMO plan, you will have a limit list of professionals you can see. That means that with an HMO program your network of dental clinics will be small.
PPO (Preferred Provider Organization) insurance, on the other hand, you will have the opportunity of picking the dental office you like.
The program is similar to HMO plans. However, PPO insurance allows you to choose your dental office even when they are not inside the preferred network.
The thing with PPO insurances is that they usually are more expensive than HMO programs. Now, your option number three would be indemnity plans.
An indemnity plan usually assumes the payment of a fraction of the total amount of the cost of dental procedures you need. Plus, they often let you pick your dentist.
You need to dig deep down your options, because, for instance, some insurance programs don't have coverage for dental fillings during the first five months after you sign up for their services.
The Bottom Line
Well, I don't have the right words to encourage to pick specific dental insurance, because everyone has different needs.
You must consider your needs first before you choose one program. Plus, need to take into account a lot of other factors among these programs.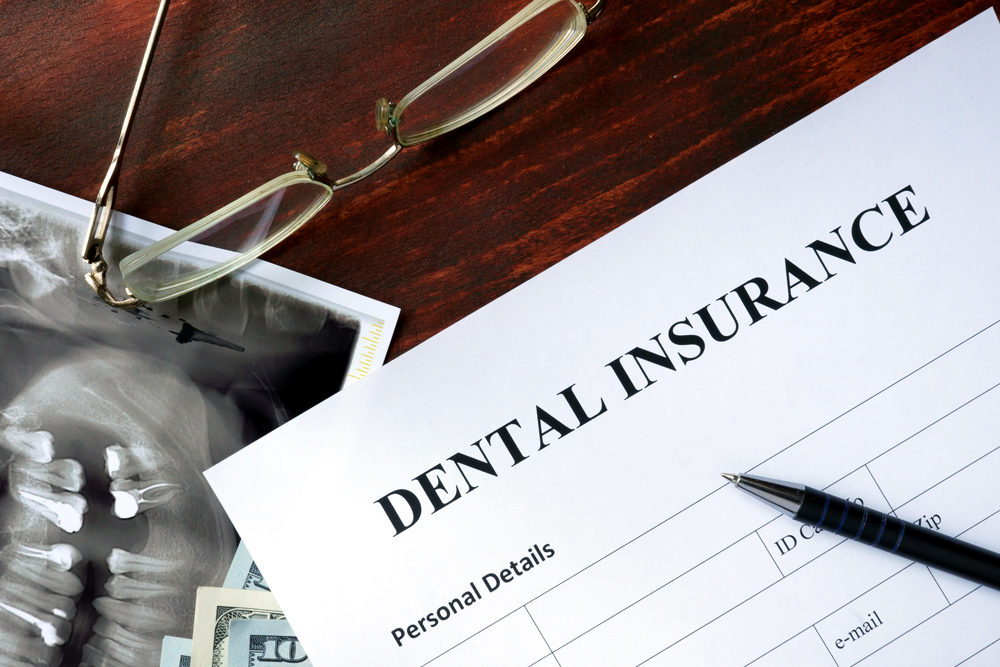 If you have to include your family members into the insurance plan, and different kind of elements. I'm sure you are going to add your family to your insurance program in case you have your own family.
So it is essential to have in mind some tips from experts.
You can search for reviews online, a lot of people in San Diego is posting about dental insurances and their experiences with them.
Some of them are saying that it is a good idea having insurance and they are telling you which ones they may consider as a great alternative and how to get them.
Some others are saying that they don't see differences between either having insurance or not.
The ultimate decision is in your hands, the only advice here is for you to get the more information you can get before deciding to choose your dental insurance or not.
Dental offices in Clairemont accept HMO and PPO programs and also can offer you financial plans for you to pay for minor dental treatments and major procedures.