Ivan Strinic is great left-black player of Croatia who was born on 17 July 1987; he plays for Croatian National Team as well as for AC Milan (Serie A Club).
The defender started his football career with Hajduk Split and left the team in 2006 to play for the side Le Mans B in France. He came back to Croatia for 2007-08 Season to join NK Hrvatski Dragovoljac.
While showing his performance for Hrvatski Dragovoljac, he gained the attention of Hajduk Split and despite getting a deal with He made his first appearance for Hajduk Split opposite NK Zadar in the season opener for 1-0 win. A 2008-09 season was his first professional campaign in Croatia; Strinic appeared in seventeen different league games.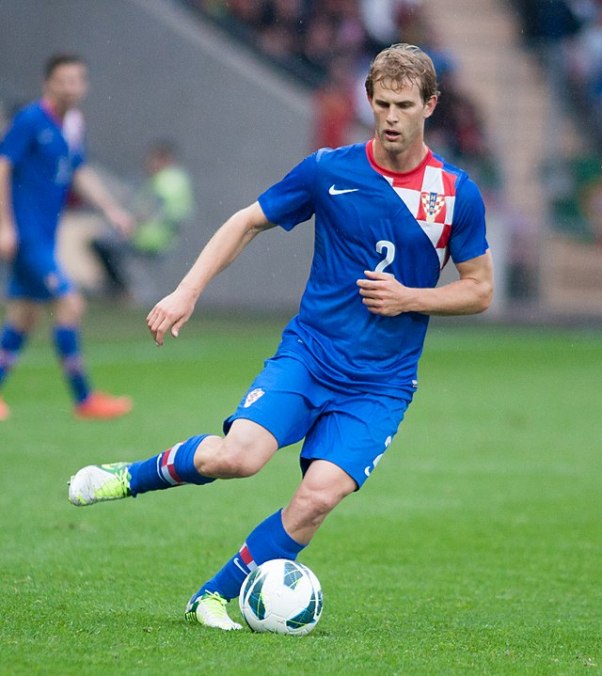 The defender gets into FC Dnipro Dnipropertrovsk for 4 million Euro transfer fee on 27 January 2011. Ivan played his first debut game versus Tavriya Simferopol for 2-2 draw at the end; Ivan kicked his first goal in that match. At the end of the season he had his total six appearances in the team.
For the youngster, the 2011-12 season was relatively better as he represented the team for 27 times and also appeared in Croatia in all of the three games of Euro 2012. 2012-13 season also brought good for him as the Croat kept his starter place in both national and club levels. He appeared for total 35 times for Dnipro. Ivan Strinic Soccer Player is no doubt a great player that Croatia have.
They called Strinic for the national team of Croatia for the first time under Slaven Bilic's management. On 19 May 2010, he entered into the national roster to appear opposite Austria. Soon after his entry, he proved himself as first choice of the side. He represented the national team in UEFA Euro 2012 and appeared in all three group stage matches. Ivan had also a great assist with Mario Mandzukic versus Italy; he leveled the game with 1-1 score.