The devastating impacts of the coronavirus has brought down the United States economy to its knees. The economic prosperity it has enjoyed for so long has been taken to ruins. Millions of people have filed for unemployment benefits and thriving businesses aren't assured until when they can take the blows.
Some industries have been hard hit, especially the leisure and hospitality sector. But others follow suit such as the education health, construction, manufacturing and retail sectors. As some states depend on most of these industries, economists predict that the wounds left by the pandemic aftermath would be so deep that it will be quite a struggle to get things back to normal despite all the efforts. Despite the vigilant efforts to regain lost jobs, some fear that some jobs can be lost permanently.
Resuming Business Operations
As.some would say, "Some things can never be the same." As commercial entities reopen and rebuild, there lies high hopes for people to regain their employment. However, SMEs might have taken a low blow and might consider folding permanently. As each business capacity varies from another, the way they deal with the devastation might just create a more lingering effect compared to  bigger and more stable companies. In fact, big corporations may also take precautionary measures of their own.
A great contributing factor for this would be the changing landscape of markets and consumer behavior. Because of new practices and perceptions, some jobs that have been lost can be outdated and may never be revived. Businesses that have been hard hit might choose to wait until the dust settles until finally considering a full-swing recovery.
Unemployment has been ridiculously high to date, and it's not expecting to be better any time soon as more are still expecting to close down despite others reopening business operations. While retail starts creeping back in, real estate is expecting a slower movement as a change of pace is obviously driven by unemployment rates. Similarly, as more and more digital initiatives are rolled out, it is expected to even worsen the real estate condition as brick and mortar establishments are no longer a priority. Online platforms such as e-commerce sites would cut the wounds even deeper as they offer all-in services to their sellers.
Consumer Confidence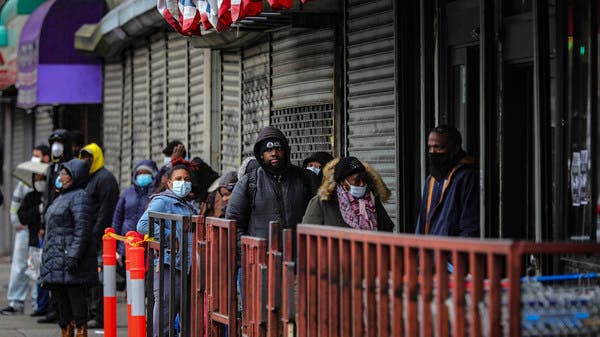 A major driver that will affect economies to recover is consumer confidence. After embracing social distancing measures, consumers might have just developed new habits that would also greatly affect the slow recovery of businesses. Nowadays, most families and individuals would prefer staying home rather than eating out and traveling elsewhere. This can adversely hit establishments who are trying to replant their foundation in enterprising. Similarly, the outflow of money won't be as quick as before as more and more consumers refuse to go back to their old spending habits.
Work set-up and policies
As employees begin to grow weary returning to work, companies adjust floor layouts and employee benefits to safeguard the well-being of their remaining workforce. Employers now have become open to allowing people to work from home, and compensate with work-friendly benefits to protect them from a possible outbreak (again) in the future. However doing this also means employers are now spending more for the employees making them hire less. Since many have been waiting to be re-hired, they have temporarily resorted to taking chances in trying out the best part time jobs available to deter their personal economic challenges.
Automation
One thing about the lockdown is it enabled companies to see areas that are "essentials." Retail and factories have converted business processes into automated lines. Manufacturing and factory workers have been replaced by machines that work faster, doesn't ask for a raise, and doesn't avail sick and vacation leaves. Economists predict that an estimated 20 million worth of jobs can be displaced by machines until 2030.
Conclusion
As much as we all try to resume economic activity with businesses reopening here and there, there still remains a percentage of people who are adamant in risking themselves to go back out and getting the disease. Fear is still prevalent and many are cautious not to contract the virus despite the green light from the government. 55% of Americans claim that they don't think it's already safe to go back to business. According to them, it's too soon. 43% of Americans said that they will resort to online shopping nowadays and will try to avoid going out not until a vaccine has been created. This in turn means that crowded malls, bars, and restaurants might just no longer be the cash cow of economies. Recovery is still evident but to maintain expectations, businesses need to be more conservative as they reinvent themselves, their products, structure, and market response.