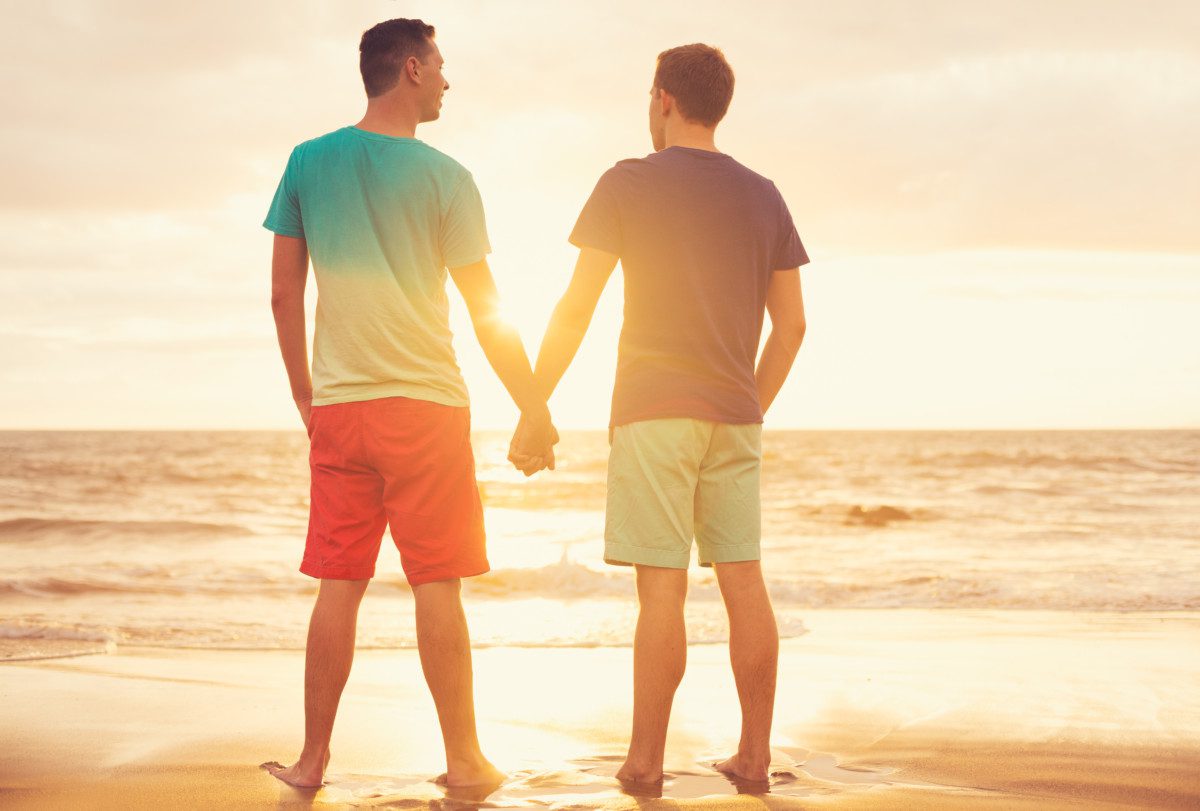 Finally, you are in a mutually fulfilling, loving relationship. You have struggled through and withstood the many challenges essential in finding true love with another gay man. Not only did you not receive guidance or education on how to date another man, but you did not receive any training on how to make your gay relationship successful once you established a committed relationship. So, here are some simple ways to keep your gay relationship successful, enriching, and satisfying.
Understand Why You Have Chosen Each Other
First, you will want to remind yourself of the reasons your past relationships did not work out. That one guy that you dated loved to spend his money on you. But you ignored his constant infidelity and narcissism. Another guy from your past was drop-dead gorgeous. However, outside of the bedroom, the two of you had absolutely nothing to talk about.
With this relationship, however, you feel as though everything has the right balance. Love is the only reason why the two of you need to be together. Your love for him is not based on his physical looks or his bank account. You understand that your love for him is for all the right reasons. In fact, this is the perfect start to making sure your relationship will be a long-term success.
Define Relationship Parameters
This is a vital element for any successful relationship since it requires that you and your partner communicate to make sure this is the type of relationship you both are seeking. If one of you is looking for an open relationship while the other is looking for an exclusive relationship, this shows that you two are not meant to be together romantically.
Regardless of how much you believed that this man was your soul mate, if he does not view relationships in the same way as you, you will be greatly disappointed. Since relationships evolve and your expectations may also, this conversation is worth having every couple of months or so.
Have Trust in One Another
Jealousy can put a damper on any relationship. Contrary to what many say, showing jealousy when your boyfriend converses with other men is not a sign of love. If you are one of the many people who are naturally jealous, you should consider discussing the reasons with a professional counselor before it possibly leads to a breakup with your partner. If there is not a strong level of trust in your relationship, it is almost impossible to survive.
Do Not Cling
Many couples, especially in the beginning, want to be together day and night. This mistake is very common and is likely the reason many new relationships burn out quickly. All couples need to leave each other breathing room and space. It is important to go out and enjoy the same activities you participated in before you and your partner became a couple. Whatever you were involved in before such as writing, sports, or volunteer work, continue doing it. This space not only keeps you an interesting person, it also helps to keep your boyfriend interested in you.
Have a Dynamic Relationship
Routine is just one of the things that can quickly dim the flames of love. There is no denying that it is very easy to fall into a routine once your relationship hits its stride. Although it feels good to be stable and secure in a relationship, breaking away from routine from time to time is needed to avoid boredom. To keep the fires burning, any successful couple will tell you it is about shaking up the routine here and there. A new sport, an exotic vacation, surprise weekend trips, or trying something new and exciting in the bedroom.
Your Relationship Must Be Made a Priority
To make your relationship successful, it is important to show your partner that your relationship is a priority to you. What are some different ways to accomplish this? One way is by going to various events with him, even if you are not interested in it. Each week dedicate one night for date night, anything as long as you are together. Take time to focus on each other, talk about your week, your stresses, your work, and your successes. Also, your sex life should not be ignored. If you and your partner have been together for many years, it is not uncommon to find your sexual activity reduced. However, there is no reason to accept that as "normal". Consider being playful and flirtatious by making your gay partner horny through sexting. Touching your partner is one way to show him he is a priority. Something as simple as a long hug and kissing can be very powerful as well. Even if you or your partner are too tired to have sex, a great way to communicate and to show your partner you value him is with a relaxing massage.
In Conclusion
You want to do whatever it takes to make your relationship successful when you are with the right guy. Thankfully, since you have chosen the right man, these six ways to have a successful gay relationship will not feel like chores. In fact, these ways will feel totally natural if your gay relationship is mutually enriching and happy. Great love is hard to come by and working to make it last a lifetime is totally worth it.