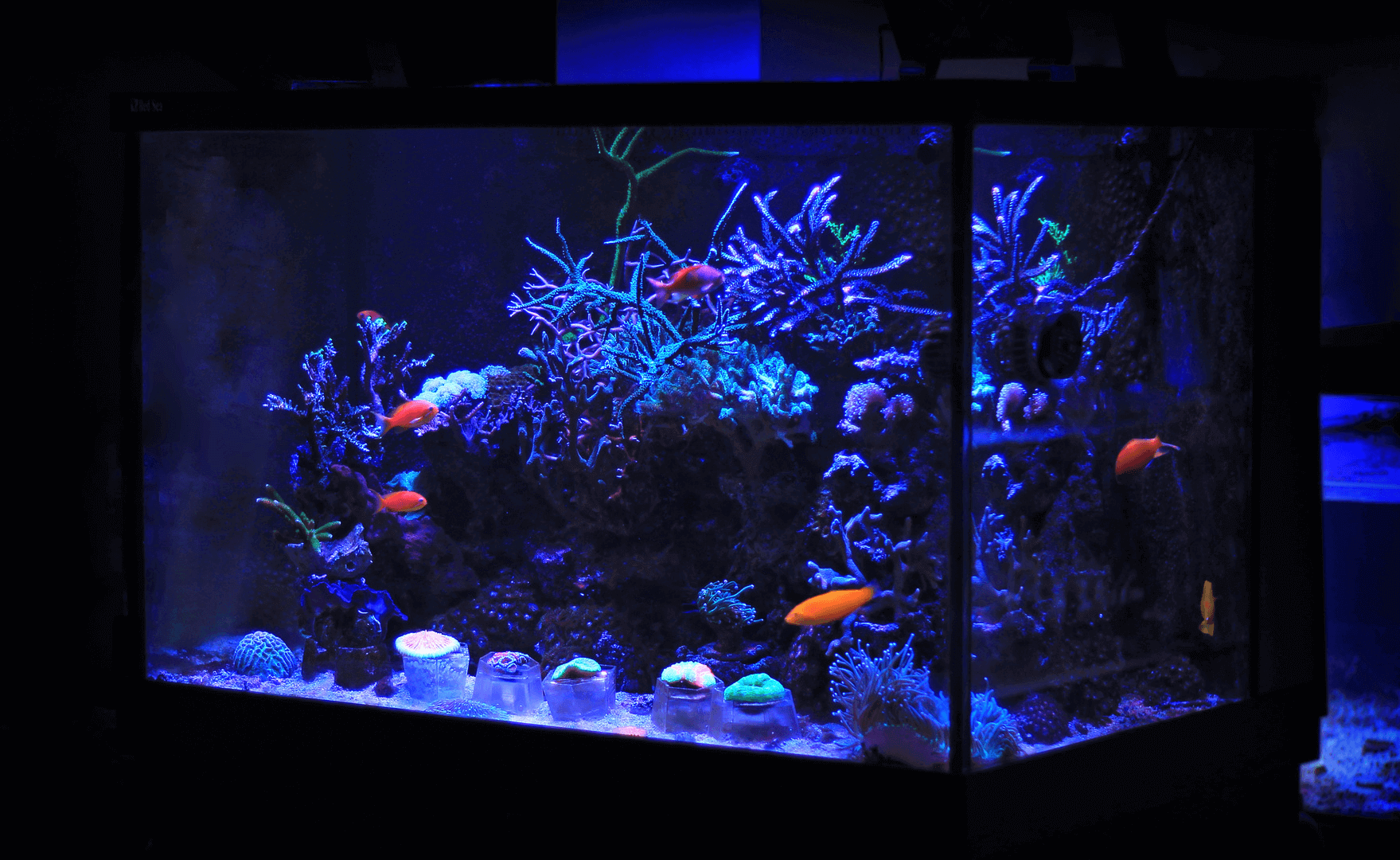 Many fish tank owners are usually confused about how much fish to put in their new fish tank. The beginners especially are tempted to purchase a bunch of pretty fish to stock their tank which is never a good idea. Overstocking comes with disastrous consequences. It is important to be aware of how many fishes your fish tank can hold safely.
 Decide the fish tank size:
The first consideration is the fish tank size. Those who'd like to have a fish tank that is neither too small nor too big would generally opt for a 30 gallon fish tank. There are a number of options available. Perfectly clear acrylic is a popular choice. Go through 'fishtankfocus.com' before making a purchase. The site contains unbiased reviews of aquarium equipment.
Decide between fresh water and salt water:
Both these types have their own set of rewards and challenges. You have to consider the cost and maintenance before making up your mind. Salt water tanks and fish are comparatively expensive. If you are beginner you can opt for freshwater fish to avoid costly mistakes. If your tank is less than 30 gallons there won't be much additional complexity with salt water though.
Calculate the number of fishes:
The problem is, there is no definite stocking chart available. Different fish grow at different rate and it is quite tricky to find the approximate count.
Inch-per-gallon rule: Though there are different variations to this rule, the general rule is one inch of fish for one gallon. Hold on! It isn't as simple as it sounds. It a just a rough estimate and there is more room for error because:
As fishes grow larger, this isn't applicable. It isn't possible to come up with an accurate measurement of a grown fish.
The rule doesn't take into account lighting and modern filtration systems.
The rule doesn't take into account the type of fish
For starters it is best to stick to 6 to 8 fishes for a 30-gallon aquarium. If you are aiming for more than 10 but still want to play it safe, take note of the fishes that swim high and low. Mix up both and your tank would appear plentiful.
Type of fishes: The count differs according to the type of fish. Some fishes like yellow tang are more active and produce more waste in which case it will need additional space. Aggressive ones require more space. Some aggressive fishes like angel fish aren't to be paired. Do a research about each species in detail before purchasing them.
Tips to maintain a healthy aquarium:
Fix many hiding spaces for your fishes such as rock formations and plants so as to cut down the stress levels in tank. After setting up your tank, run your filter for about 24 hours. Prior to adding new fish to your tank, float the bag you got from the pet store in the tank for at least an hour so that there are no drastic temperature changes.
There must be enough room for the fish to swim. Start with few numbers of fish and work your way slowly upwards if you find things going smooth.