Smoking is considered as an exclusive activity to the adult world. This has been a widespread practice in our society. Previously considered to be a status symbol of high class, these nicotine laded cylindrical object is more of a stress remover for the present times. Apart from being a stress buster, cigarettes are also infamous for causing severe health hazards. The modern, concerned society has found a much secured and safer approach to smoking through vape.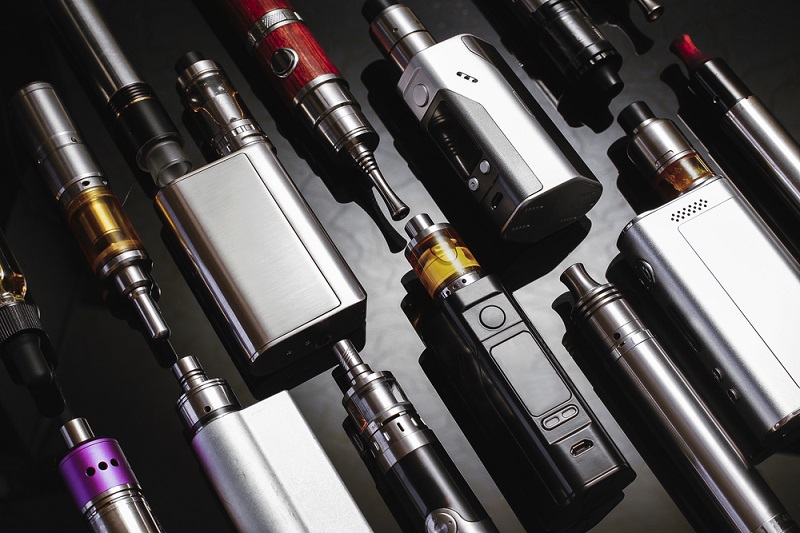 What is Vape?
Vape, often referred to as an e-cigarette is a battery-powered device that converts nicotine in the form of liquid into mist or vapour. When inhaled by the user, vapes do not cause any form of fire, ash or smoky smell. These devices provide the user with the satisfaction of having a regular nicotine cigarette, saving the user from the harms associated with the chemicals with tobacco cigarettes such as carbon monoxide and tar. Lighting a traditional cigarette causes the tobacco to burn, releasing nicotine laded smoke directly into the lungs whereas a vape does not require combustion. Instead, it heats nicotine liquid and converts it into vapour where a simple inhalation begins the vapourisation process and releases smoke.
Different Types of Vape
Just like any other device which can be found available on the online market, online vape shop have also made their presence. They provide their user with various possibilities in flavours and tastes. Vapes have evolved significantly to include more high-tech, personalised options. A vaping machine is generally divided into four main categories that are further filtered by generations.
Cig-A-Likes Vaping Devices (First Generation)
They are similar to the primary cigarette looking devices, easy to find at most convenient shops and online vape store. These devices usually come in a one or two-piece design, these are probably the most accessible vapes to operate. The one-piece design is generally disposable whereas two-piece comes with cartridges that can be replaced. It provides the user with features like:
Small and easy to use
Perfect for stealth vaping
Affordable
Easy to use
Vape pen (Second Generation)
It is more of a transformed variant of e-cigarette, vape pens, is more efficient and handy. It comprises of two parts, battery and the tank. They come in two parts and are detachable for refilling the nicotine liquid and also contain internal batteries in them. Providing features like:
Better performance(good amount of smoke)
Improved  battery life
Refillable
Replace cartridges
Easy to use
Vaping mods (Third Generation)
The third generation of vapes is known as 'vaping mods'. These are high wattage boxes, paired with additional batteries and replaceable coils. The number of cells indicates the size and power limit of these devices, enhancing the performance. This generation of mods comes with features like:
Great varieties in size and performance
Interchangeable coils and batteries
Improved and enhanced performance
Exclusively ideal for parties
Pod Systems (The Newest Generation)
It delivers the vapours using a pod located inside the vape itself. These are of two types, open and closed, where open pods are similar to a standard vaping system where the pods can be refilled manually. Closed pods are pre-filled with the liquid nicotine which is disposable after a single-use.
The most efficient and updated vape
No need to drip and fill
Very high performing device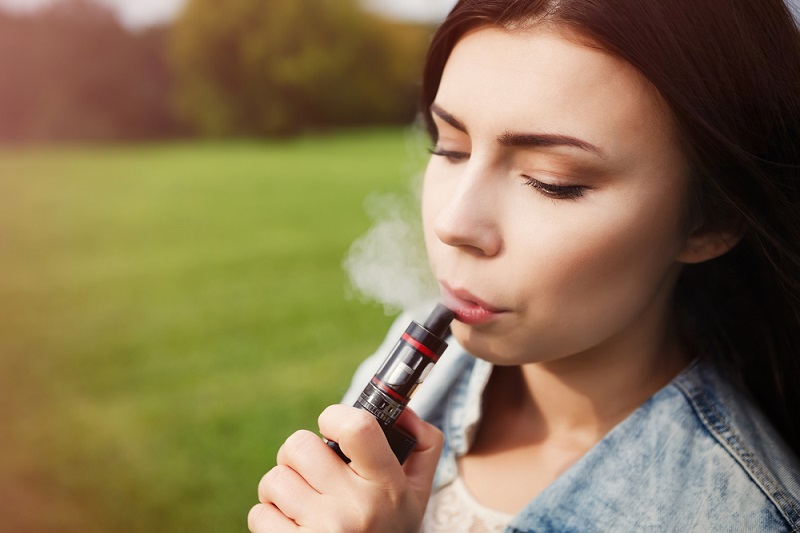 Vaping is not the same as smoking shisha or hookah. In a hookah, mixture of tobacco and molasses is burned and vapour is drawn through water to calm the heat of the smoke. Burning the tobacco and molasses together cause secretion of cancer-causing chemicals that are inhaled by the smoker directly into their systems. Moreover, the technology used in the creation of vapes does not involve the combustion of tobacco for the formation of vapours. In this technology, the liquid form of nicotine is directly vapourised, thereby, considered to be safer than conventional cigarette smoking. A wide range of vapes can be found at the Online Vape shops.