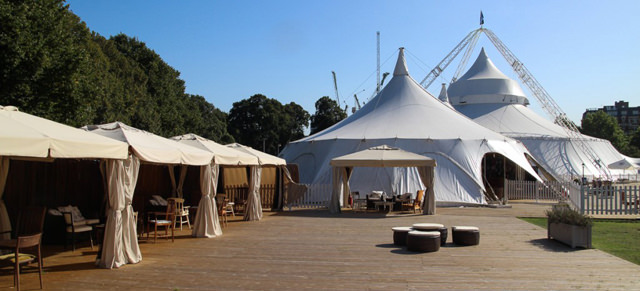 Australia's occupier's liability laws make no distinction between permanent buildings and outdoor venues.
Should you fail to take reasonable precautions against a foreseeable risk arising from the state of your premises, you will be liable, whether your premises is a bowling alley, restaurant or outdoor marquis.
If you've already invested in anti slip floor treatment for the buildings you own, it's time to start thinking about doing the same for the outdoor walkways around them. That gives you more wide-ranging protection against negligence liability for slip fall injuries. Friction Systems Australia provides expert assessment of outdoor venues to determine the slip fall risk before initiating non slip floor treatment. Sometimes, non slip floor coating may not even be necessary – high pressure cleaning may be sufficient. A concrete path is rarely slippery, but it will become dangerous to walk on if it is overgrown with moss and lichen. These organisms secrete chemicals that slowly but surely break down the surface of the walkway, not only decreasing the Static Coefficient of Friction but also rendering the surface uneven and unstable. The problem can be solved by using highly pressurized jets of water to blast away these pesky organisms and applying chemicals to prevent their regrowth. For those worried about the environmental impact of the process, rest assured that Friction Systems uses only eco-friendly, biodegradable chemicals. Of course, sometimes anti slip floor treatment is the only way to go. Piers, swimming pool surrounds and other similar surfaces will remain slippery no matter how many times you clean them. That's when you turn to the non slip floor treatment that worked so well for your building floors. They'll work their magic on outdoor walkways as well.
For timber walkways, anti slip floor coating is the best way to go. If you opt for this category of anti slip treatment, remember to seek advice on an aftercare program. Non slip floor coating does wear off over time and regular maintenance is needed to keep safety standards high. Tiled pathways, on the other hand, are best-suited for permanent modification. Our permanent anti slip tile treatment requires minimal aftercare and is a very cost-effective solution to your slip fall concerns. You shouldn't neglect outdoor stairways either.
Slip fall accidents on staircases tend to result in more severe injuries and must be avoided at all costs. Safety stair nosing, the application of anti-slip caps to stairs, will help reduce slip fall risk. Friction Systems Australia offers both polymeric tactiles with high UV stability and outstanding durability and porcelain tactiles which are more cost-effective and suitable for the visually-impaired.
So no matter what the risk is, if it's inside or out, a permanent or temporary building or walkway we have the right solution to make your environment a "safer place to be".