Design ⟩ Supply ⟩ Install
We are installers of quality sourced landscape products, and all of our products are custom fitted into your space. This means we will be involved in the process from the design stage, to supplying products for your project, and installing them with careful consideration to your individual needs.
Whether you are installing limestone blocks for retaining differing landscape levels, replacing or putting in new Colorbond fencing and gates, erecting a patio or a block or brick wall, or laying surfaces such as paving, liquid limestone or exposed aggregate, involving us right from the design stage can be more cost effective by allowing us to design your project from the beginning.
Browse our website for ideas, information and inspiration. Then pick up the phone and call us to talk about your options. Alternatively, you can contact us through our contact page or send us an email to admin@perthtradecentre.com.au.
Read articles written by our tradespeople and see onsite pictures for installation of Colorbond fencing, limestone block retaining and more.
We supply and install artificial grass. For wholesale DIY and trades, and installation of artificial grass, Perth.
Our machinery means we can install 1 metre Maxiblocks (that's around 240kg per block!) -Great for retaining.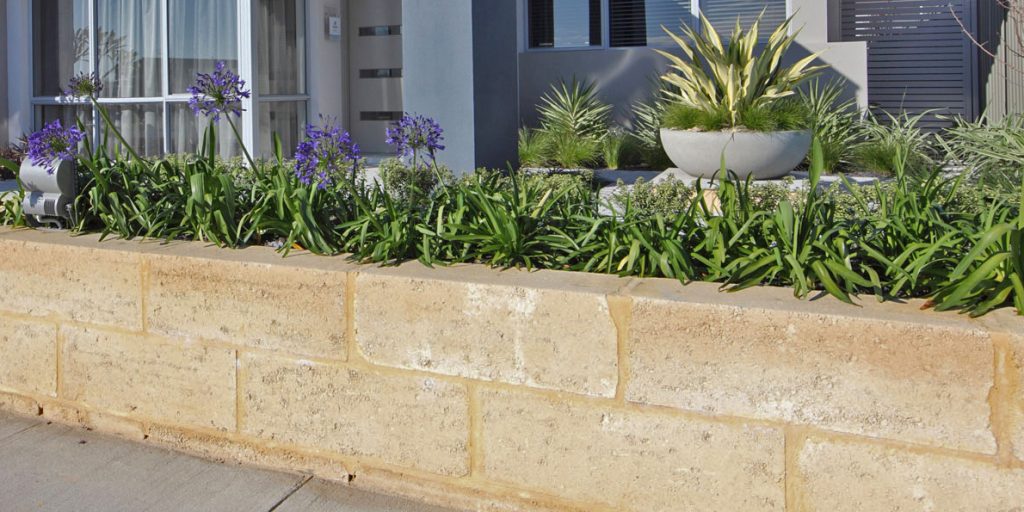 [/fusion_imageframe][fusion_separator style_type="single solid" top_margin="20px" bottom_margin="20px" sep_color="" border_size="" icon="fa-chevron-down" icon_circle="" icon_circle_color="" width="" alignment="center" class="" id="" /][fusion_text]
Whatever brick or block you choose, we can erect your brick fence to specification. We install piers, lay footings, install infills and hang gates.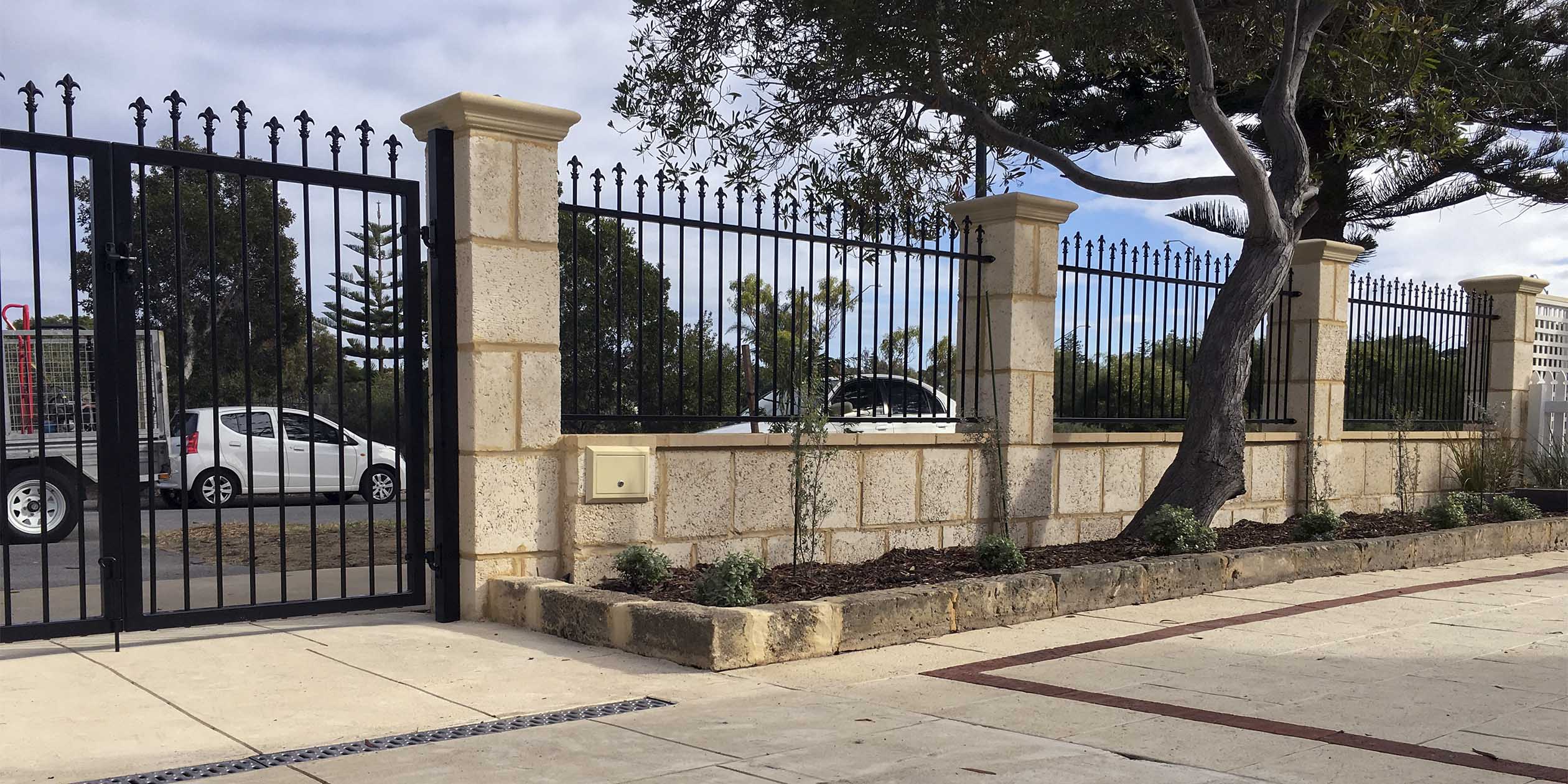 Choose Colorbond fencing for a fence that goes up fast, stays in strong and looks terrific. Made from genuine Bluescope steel, we install Colorbond fencing, gates, Colorbond plinths, aluminium slats and infill panels. 
Exposed aggregate is a decorative concrete that shows off the natural beauty of the stone aggregate mix. See our page on exposed aggregate for colours and uses.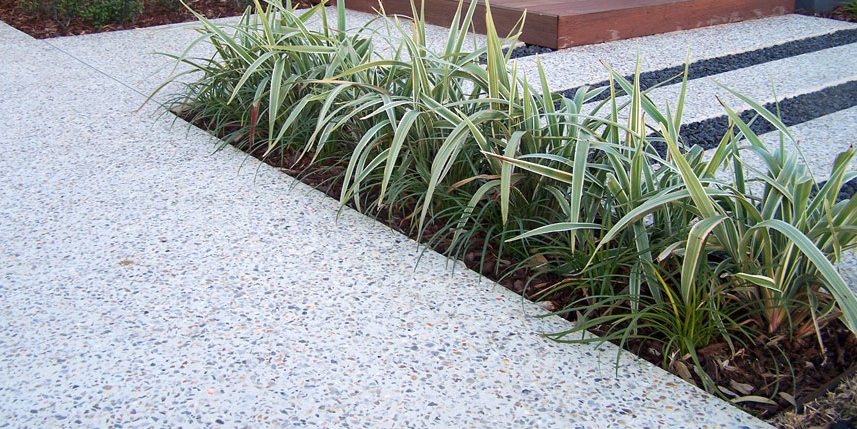 Liquid limestone, also known as poured limestone, is cool underfoot and offers the beautiful textures of limestone while creating a clean, durable surface, perfect for driveways, paths, patio areas, and pool surrounds.
We install paving for driveways, council crossovers, verge parking, paths and landscaped areas. See our page on paving for paving patterns and information.
We can supply and install standard poured concrete for paths, patios, driveways, council crossovers and other outdoor areas. We can also install soakwells and drainage.
We can custom build your patio or carport from the ground up. Choose from a range of patio styles to compliment your home and lifestyle. See our page on patios for more details.
We install skylights. Our range of domed skylights can bring natural light into your home.
Find out what else we can install into your landscape, including artificial grass, roll on lawn and reticulation, panel and post or timber retaining, garden screening, pool fencing and more!