Destination to explore- Delhi, Agra, and Jaipur
Golden Triangle Tour includes three Indian cities, Delhi, Agra, and Jaipur. It is a perfect tour package for first-time travelers in India as the trip gives a better introduction of rich Indian culture, tradition, customs, and history. Its tour circuit offers a chance to explore the phenomenon and magnificent monuments, glorious and diverse cultures of India. These destinations provide you a perfect overview of Indian lifestyle and traditions. This tour gives you a cherishable and memorable tour which can be easily customized according to your interests & preferences.          
The first destination of the Golden Triangle Tour
Delhi:
While commencing your Golden Triangle Tour, Delhi welcomes the tourists whole-heartedly. You can experience the charm of Mughal era by visiting historical and attractive tourist places in Delhi Sightseeing. The most wonderful attractions of the city are Red Fort, Qutub Minar, India Gate, Jama Masjid, Lotus Temple, Akshardham Temple and etc.
Delhi Sightseeing
Red Fort:
The Red Fort is one of the most fantastic tourist places to visit. It was built in 17th-century which was made with red sandstone in its construction. It was the primary home of Mughal emperors for more than 200 years and now it is a home of the museum displaying the artifact. It is the main place for the celebration of National Festivals.
Qutub Minar: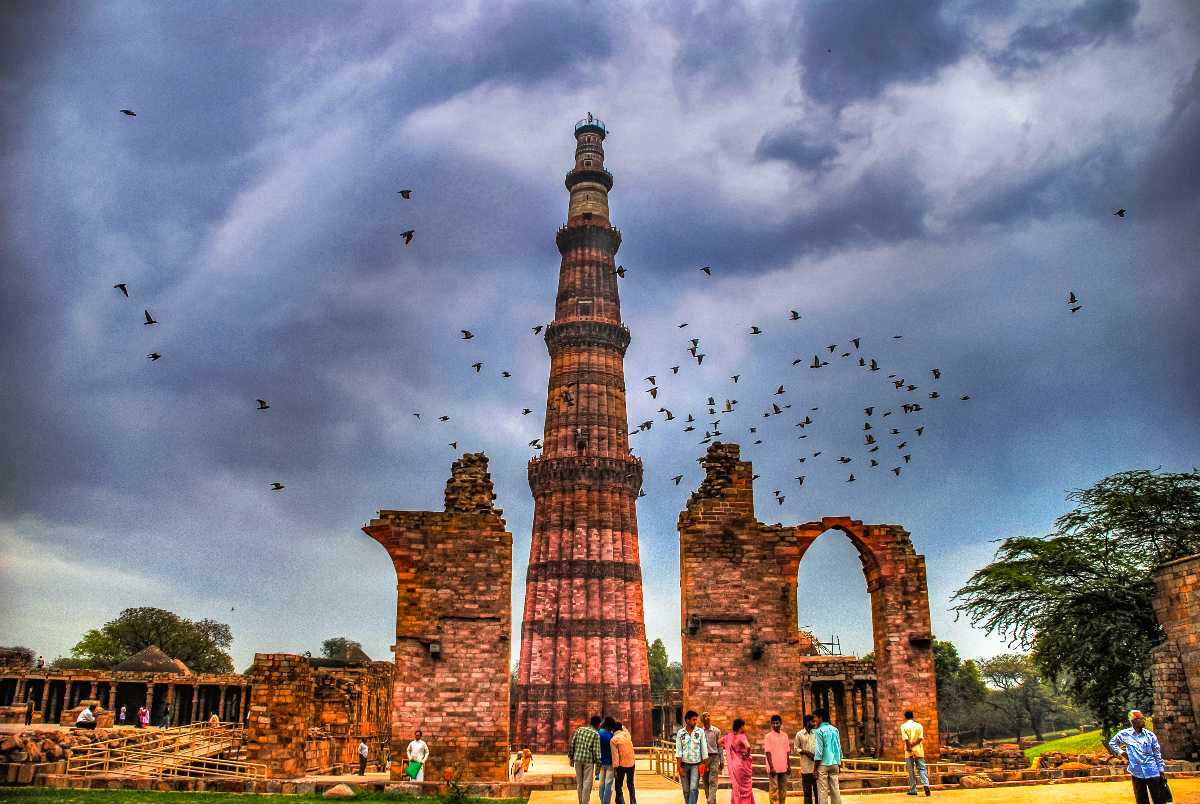 Qutub Minar is declared as UNESCO World Heritage Site in India which is 73 meters tall and five storey tower with balconies. It has spiral Staircase which contains 379 steps. The design of Qutub Minar is inspired from Minaret of Jam in western Afghanistan.      
Jama Masjid:
Jama Masjid is one of the largest mosques in India and height its turrets are 40 meters. It is made with red sandstone and its courtyard has the capacity of 25000 devotees at a time. It was built by Shah Jahan and that is why it is also known as Masjid-i-Jahan-Numa.
Lotus Temple:
Lotus temple is widely famous for its unique architectural design. It is the popular attraction in Delhi. The temple has nine doors which open onto a central hall and the height of each door is 34.27 meters. It has received many awards for its brilliant architecture.
The second destination of the Golden Triangle Tour
Agra:
Agra is the most famous touristic destination as it is a home of one out of the seven wonders of the world- Taj Mahal. This is the main reason why it is the most visited city in India. Agra is a beautiful city gives mesmerizing experience.  Agra is also famous for its sweet dish -Agra-ka- petha. The most wonderful attractions of the city are Taj Mahal, Itmad-Ud-Daula, Agra Fort, etc.
Agra Sightseeing
Taj Mahal:
Taj Mahal is one of the wonders of seven wonders of the world. It was built by Shah Jahan In the memory of his beloved wife Mumtaj and the name of Taj Mahal is derived from Mumtaj Mahal. No tour to Agra is complete without visiting Taj Mahal.
Agra Fort: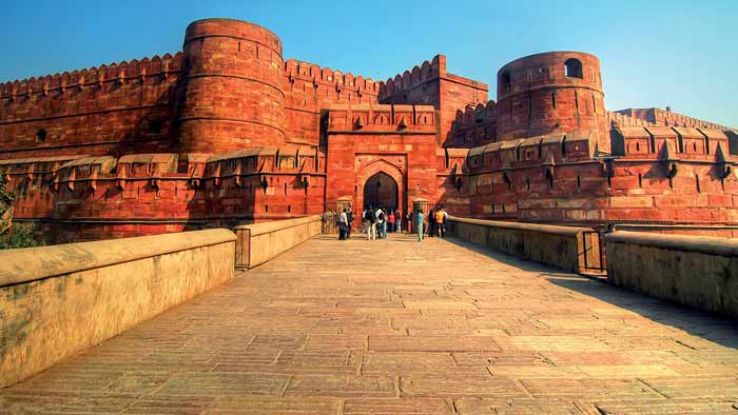 Agra Fort is the historical fort in the Agra and was built in the period of 1565-1573. The fort was recognized as a UNESCO World Heritage Site under cultural criteria. All early Mughal emperors lived in this fort.  
Fatehpur Sikri:
Fatehpur Sikri is one of the best examples of Mughal paintings and architectural style. There are many historical structures inside it. Tourist can visit the famous Buland Darwaza, 16th-century tomb- Tomb of Salim Chishti, Jama Mosque which was built by Akbar the great.    
The third destination of the Golden Triangle Tour
Jaipur:
Jaipur (Pink City) is the final destination of India Triangle Tour. Jaipur is one of the popular tourist destinations which is known for its rich culture and Rajasthani touch. It has many magnificent palaces, fort, temples, and resorts. You can visit Amber Fort, City Palace, Jantar Mantar, Hawa Mahal, Jal Mahal, Nahargarh Fort, etc
Jaipur Sightseeing
Amber Fort:
Amber Fort is one of the most popular tourist attractions in Jaipur. The fort is located at the hilltop. There is a lake inside the fort named Maota which was the main water source for the fort. It is also considered as UNESCO World Heritage Sites in the part of hill forts of Rajasthan.
City Palace:
City Palace is the most magnificent palace in Jaipur and the most renowned tourist attraction. It was built by Maharaja Sawai Jai Singh II in the period of 1729 to 1732. The City Palace has Chandra Mahal, Mubarak Mahal, Diwan-e-Khas, Diwan-e-Aam inside it.   
Hawa Mahal:
Hawa Mahal was built by Maharaja Sawai Pratap Singh in 1799. The palace is also known as "Palace of Wind". The palace is five Storey building and has 953 windows. To enter inside the Hawa Mahal visitors use the entrance gate of City Palace.
Book Golden Triangle Tour Package in India to visit marvelous architectures of India. You will get the best experience of Indian culture and customs. It has a vast availability of attractive and splendid tourist places. To spend your vacation Golden Triangle Tour itinerary is the best itinerary to choose. So plan your tour to India and make wonderful memories for a lifetime.
For More Information Click Here