This PPE market is now extensively dominated by established and reliable manufacturers which include 3M, Honeywell, Ansell, and many more others. No doubt this Personal protective equipment (PPE) industry has managed to gain a remarkable amount of prominence over the past few years.
These well-established companies are excessively focusing and pouring their attention on designing and making unique protective wear for employees safety sake.
Here we will talk about the top five PPE market vendors. These top PPE suppliers ensure optimum and complete safety for employees and workers.
Note that PPE represents and displays a firm line in terms of defense which has to be made against serious kinds of injuries taking place at workplace stations.
These equipment maintain safety standards in work areas. Those companies which specifically operate in the PPE market, they are now experimenting with smart equipment so that the safety performance percentage can be improved.
Such safety equipment products offer maximum protection and manage to retain the optimal level of productivity at worksite places. Now without wasting any time, check out the details of top PPE market vendors:
1- Honeywell
Honeywell PPE market vendor is a reliable personal protective equipment supplier. It makes and manufacture eye and face protection equipment as well as hearing protection equipment and to fall protection equipment.
Its other main product categories include hand protection equipment and first-aid safety products, head protection equipment.
There is another Honeywell brand which is Salisbury, it has come out as a leading and well-known manufacturer of PPE for the sake of electrical safety.
All of its offered solutions comply and relate with ATSM International requirements as well as with OSHA regulations.
2- 3M
3M PPE market vendor offers and manages to make a wide range and variety of products which enhance the personal protection and safety of people working at different sites and facilities.
The main products which are offered by this PPE supplier, they are traffic safety products, civil security solutions, commercial safety solutions.
3M company has managed to become a strong line of PPE. It too makes reusable and disposable respirators and head and face protection equipment products.
From their side, you will see other product categories like protective eyewear products, hearing protection equipment devices and reflective materials which are in footwear, clothing.
3- DuPont

DuPont is one of the reliable providers and suppliers of PPE these days! It provides body armor, cut protection and vehicle armor.
It manufactures and delivers flame-resistant clothing, chemical protective garments and other such kinds of accessories. Under this DuPont, we have several other brands which work with it and they are Kevlar brand, Nomex brand.
Then we have ProShield garments, Tychem garments, and Tyvek protective apparel which work and associate themselves with this PPE supplier.
4- Johnson Safety Products JSP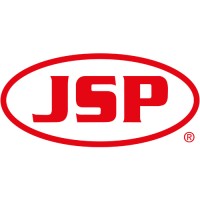 JSP is one of the independent PPE suppliers. This manufacturer offers industrial head protection and works above-the-neck of PPE line.
This personal protective equipment company has their professional and experienced R&D team and their testing bases are located in Oxford, UK.
Talking about their product portfolio, it mainly includes eye and face protection equipment products and head protection equipment devices, hearing protection equipment options ad respiratory protection equipment devices.
It does produce and serve fall protection equipment.
5- MSA Safety
MSA Safety is the final top five PPE supplier which has generally and mainly divided its products all into two categories and they are non-core products and the category of core products.
Among the non-core products section, they make respirators, thermal imaging cameras, and eye protection equipment, face protection equipment, gas masks.
These company core products mainly fall protection equipment, fire rescue helmets, head protection equipment products and also portable gas detection devices and instruments.
Conclusion
We can say that this PPE industry is growing day by day all because of these technological upgradations. We will further share more of the top PPE market vendors details with you so keep tuned with us.