The largest state of India, Rajasthan is widely famous for its beautiful historical monuments that depict a glorious narration of the medieval era. The cultural and ethnic Rajasthan is blessed with such a wonderful land that is comprised of imposing forts and palaces which makes it a perfect travel destination in India. The royal state is not only ideal for traveling in a group but it is perfect for solo travelers as well.  So you can easily make Rajasthan your solo travel destination in India where you can relish the most fascinating experiences in the beautiful cities of the royal state. Here are some of the most popular cities which you can include in your Rajasthan Tour Itinerary.
Jaipur
The Pink City of India, Jaipur is a capital city of Rajasthan which is blessed with beautiful architectural designs of monuments, unique artifacts of craftsmanship, vibrant Rajasthani cultures, traditions, and many such things. As a solo traveler, the royal state offers you more than you expect which surely be your mindboggling experience.
Jodhpur
The Blue City and the Sun City of India, Jodhpur is enclosed with grand hill fort known as Mehrangarh Fort. It is the largest fort of India which is embedded with a glorified history of Marwar clan. The best places to visit in Jodhpur are Mehrangarh Fort, Jaswant Thada, Umaid Bhawan Palace, and Ghanta Ghar. Jodhpur is the best gateway of desert safari tours from Jaisalmer, Pushkar, and Bikaner.
Jaisalmer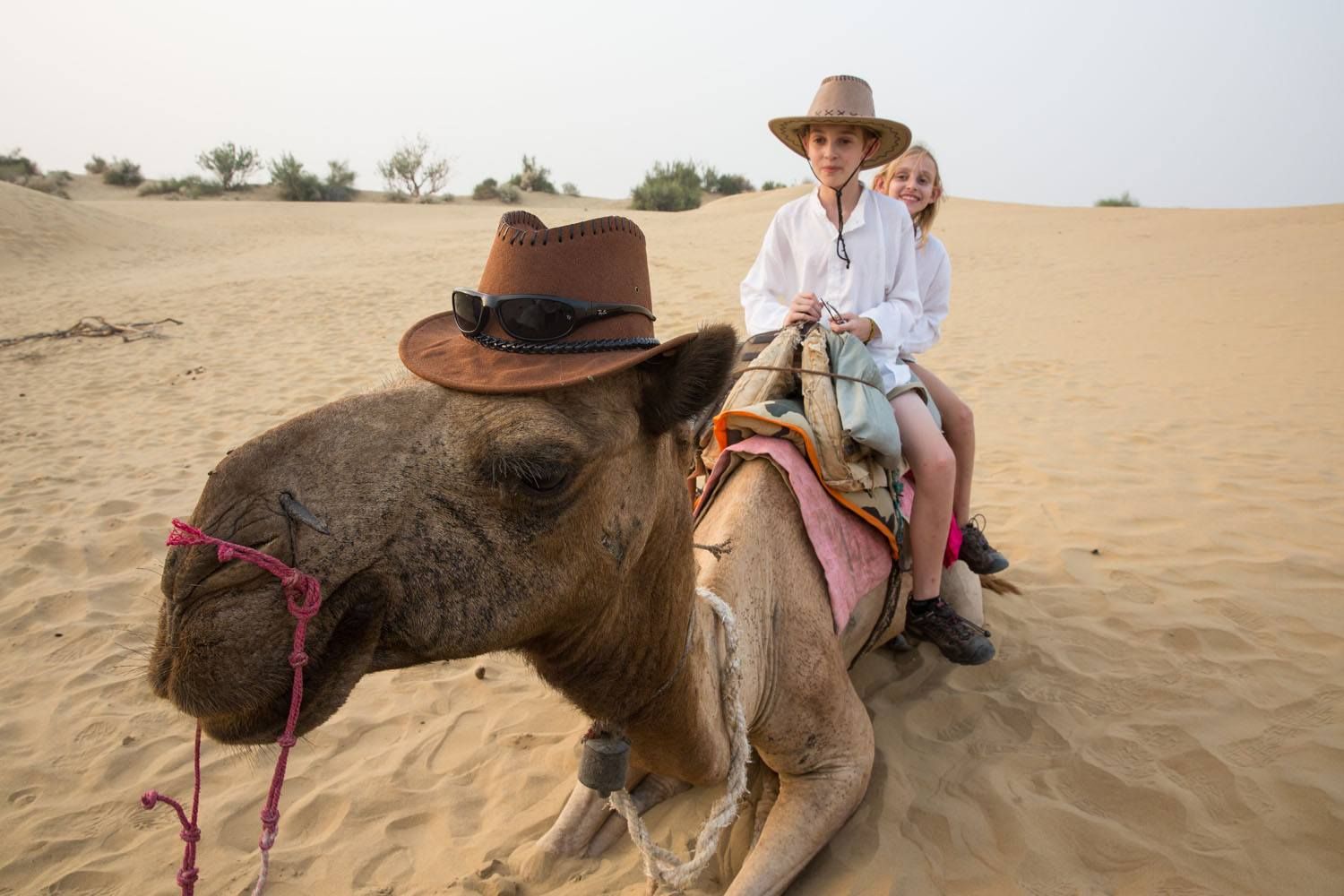 The Golden City of India, Jaisalmer is a perfect place to get the best experiences in your solo travel journey to Rajasthan. Jaisalmer is blessed with world's only lively fort which is a home of 2/3rd of cities population known as Jaisalmer Fort. It is enclosed with the Golden Sand Dunes which is the best place for enjoying desert life experiences.
Pushkar
The Holy City, Pushkar is the most popular place in Rajasthan that is well-known for Pushkar Fair which is the world's largest livestock fair that not only draws major attention of tourists but it also attracts local livestock traders, visitors, and pilgrims from all over the royal state. The major attractions of Pushkar are Brahma Temple and Pushkar Lake.
Udaipur
The City of Lakes, Udaipur is also known as Venice of the east because of its magnificent lake system and mesmerizing beauty. The city is well- known for its royal heritage sites where you can book your accommodation and take the luxury feel during your tour. There are many places to visit in Udaipur including Lake Palace, City Palace, Jag Mandir, Jagdish Mandir, Lake Pichola, and Saheliyon ki Bari.
Reasons that make Rajasthan an ideal destination for solo traveling
The hospitality of Rajasthan- the iconic trademark of Rajasthan tourism is its warm hospitality where one can feel free to travel throughout the royal state. Smiling faces, amiable gestures, friendly behavior will surely make you comfortable in the royal state.
Festive Atmosphere- the land of festivals, Rajasthan is a home where many festivals are celebrated with great enthusiasm and zeal. Some of the most wonderful festivals are Gangaur, Teej, Pushkar Fair, Desert Festival, etc
Best Accommodation facilities- availability of accommodation facilities in the best and affordable rates. Ranging from all sort of hotels, home stays, heritage resorts, guest house, budgeted hotels and even luxury hotels where you can enjoy the luxurious feel during your Rajasthan tour.
Ample things to do and see- there are a variety of things which you can do in Rajasthan Vacation Package that will make your journey filled with unique experiences in the royal state. Starting from Camel Safari in the Desert to wildlife safari experiences, you can have the best time in Rajasthan.
These are some of the main reasons that make Rajasthan a perfect destination for a solo traveler. So embark upon the most beautiful royal state under the best Rajasthan Tour Packages and get a chance to witness the enriched beauty of Rajasthan.